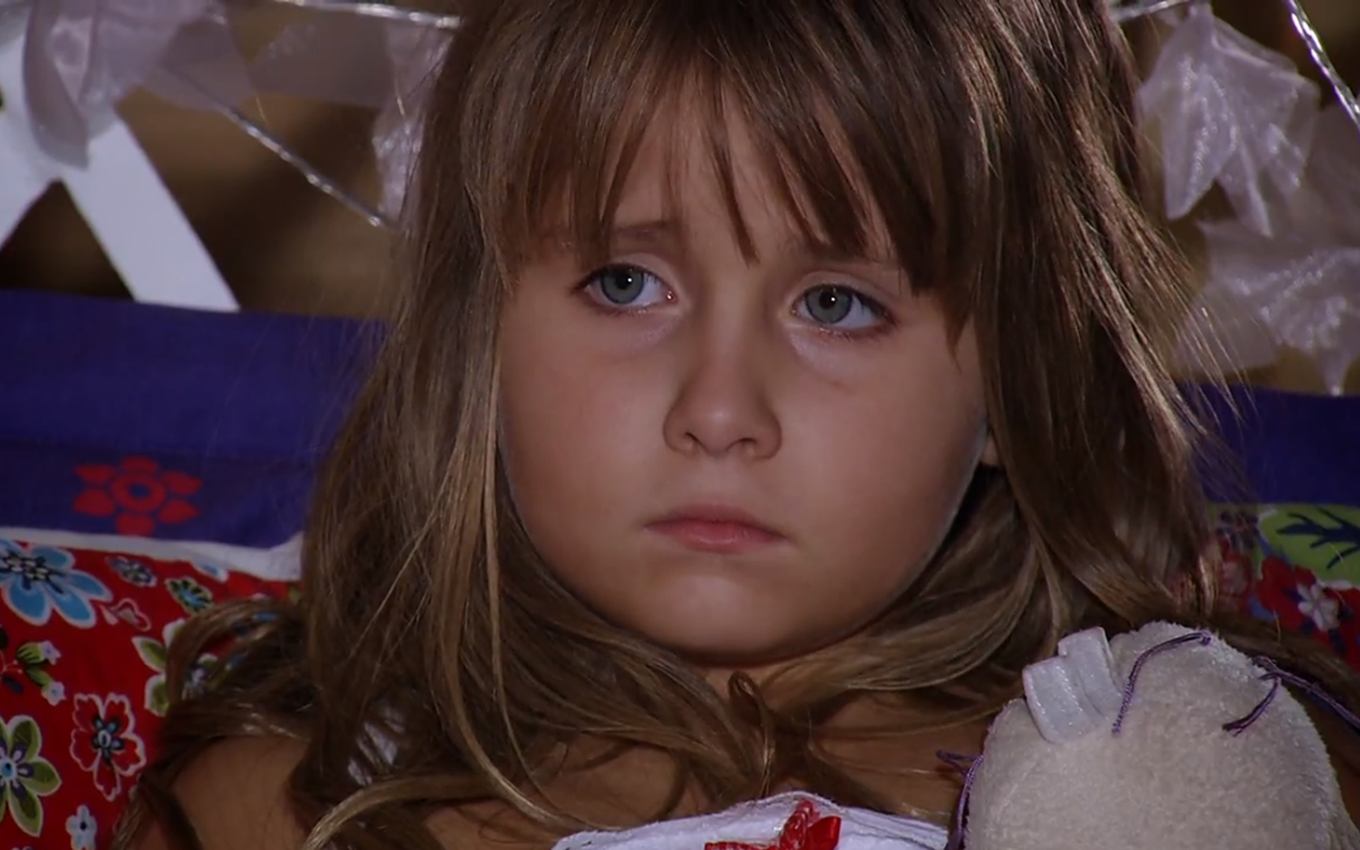 Júlia (Jesuela Moro) will suffer from a serious illness in the final stretch of A Vida da Gente. After several tests, the girl will be diagnosed with acute hepatitis and will need a transplant urgently. Manuela (Marjorie Estiano) is going to save the little girl's life by donating a part of her liver in Globo's six o'clock soap opera.
The child will start to complain of a lot of tiredness and nausea in the serial. Concerned about their daughter's health, Rodrigo (Rafael Cardoso) and Manuela will take the girl for an appointment with Celina (Leona Cavalli). The pediatrician will perform several tests and, with the results in hand, will explain the patient's clinical status.
"Júlia is showing a condition of liver inflammation that may be preventing it from performing some functions. I still have no way of defining the causes of this condition… Unfortunately, we will need to hospitalize Júlia immediately", the doctor will advise.
Marjorie Estiano's character will despair when she learns that her daughter has acute hepatitis, and Celina will say that the girl will need to undergo a series of new tests that will allow a diagnosis and indicate the best form of treatment.
Aware of the gravity of the situation, Rodrigo will ask the pediatrician not to hide anything. The health professional will say that Julia's illness is serious and that she will do everything necessary for her to recover.
When faced with the results, Celina will advise that the only way to save Julia's life is a liver transplant. Already aware of her daughter's situation, Ana (Fernanda Vasconcellos) will say that her blood type is the same as the girl's.
But Lúcio (Thiago Lacerda) will remember that, due to the coma, the former tennis player suffered a mild liver injury due to the use of anticonvulsants and, therefore, cannot be the donor. Some family members will carry out compatibility tests to find out who can donate the organ to the little girl, and Manuela will end up being responsible for saving the life of the character of Jesuela Moro.
Globo has postponed the premiere of the unprecedented Nos Tempos do Imperador to the second half of this year. The period plot will air on August 9th. In addition to spoilers, the TV news publishes daily the summary of the six telenovelas that the network reruns due to the Covid-19 pandemic.
---
You can hear more about A Vida da Gente and all the soap operas on the air through the link below, in the 66th episode of the Noveleiros podcast, from TV news. Also available on Spotify, Deezer, Apple Podcasts and Google Podcasts.
Listen to "#66 – Ana has a crisis and changes everything in A Vida da Gente!" on Spreaker.
---
Subscribe to the channel TV news on YouTube and watch videos with revelations of what will happen in A Vida da Gente and other soap operas.
.