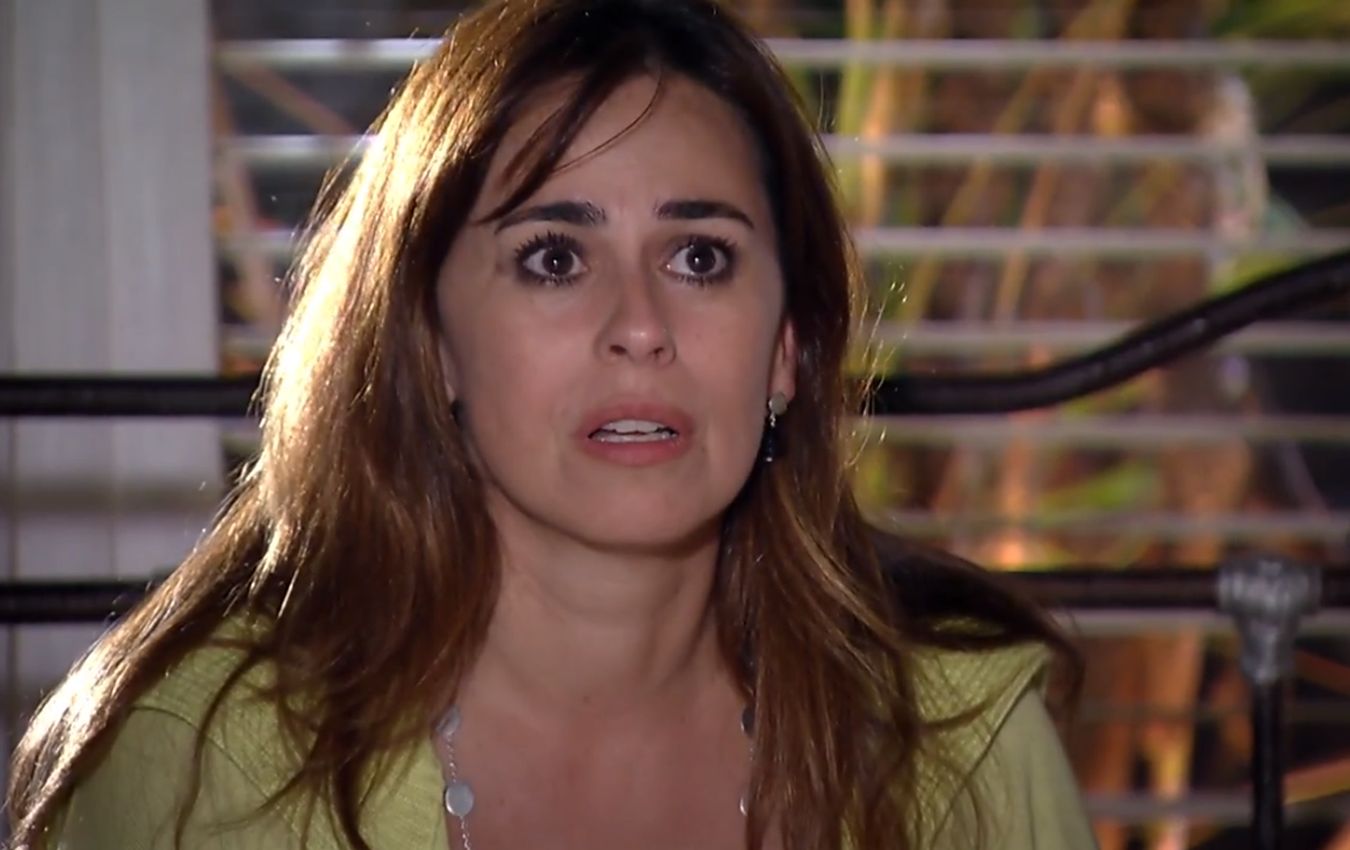 Cornered, after her daughter hears her confess that she has feelings for Renato (Luiz Carlos Vasconcelos), Suzana (Daniel Escobar) will decide to assume her passion for the photographer for her husband in A Vida da Gente. The landscape artist will tell Cícero (Marcello Airoldi) that nothing happened between her and Alice's biological father (Sthefany Brito), but that won't stop him from exploding with jealousy in Globo's six o'clock soap opera.
In Lícia Manzo's plot, the audience will have seen the intimate moment between Suzana and Renato, in which both confess that they feel attracted to each other. Involved in the statements and emotions of the moment, the two will not realize that Alice was there and that she overheard the conversation.
After being caught, Alice will treat her mother harshly and say that she is not being loyal to Cicero, who has always been very honest with her.
Feeling cornered, the landscaper will decide to open up to her husband. In scenes that will air on July 23, Cicero will return from a business trip and find Suzana in the room. He won't notice that she's anxious and will start talking about how her business went.
Then the woman will take advantage of the fact that her daughter has gone out with her boyfriend and will ask to talk to her husband. "Well, Cicero, you know Renato was working with me. He's not here anymore," she began.
I don't know how to tell you this, but… One of the things I learned in our story with Alice is that the truth is always the best way. And it's the shortest one too. Renato and I during this time that we worked together, living there daily, we ended up discovering a series of affinities.
Cicero will listen, but he will not understand where she is going. "Why are you telling me all this? You know how difficult I am with this subject," he will remark. Suzana will continue to say how lonely she felt when her husband was busy at work and Alice was already minding her own business.
playback / tv globe
Cicero will not react well to the revelation
Consequences
She will explain how being close to the photographer made her realize the importance of having someone to talk to. "As difficult as it is to say this, Cicero, I realized that I was giving Renato a place that belongs to him. The idea was that it was just a working relationship, but when I saw it, I realized that I was getting involved with him", will vent.
Cicero will be shocked, get his car keys, and tell him he's leaving the house. As much as the woman insists that they take care of the marriage together, the businessman will explode when he remembers that he never wanted the photographer's presence in the family.
"Now don't you expect me to be modern enough to stand here discussing this love triangle with you," he snapped, not wanting to listen to the woman anymore. "For God's sake, absolutely nothing happened! We didn't do anything", will clarify the character of Daniela Escobar.
"If you call it nothing, I don't. Maybe my limits are very different from yours, it doesn't matter! What matters is that a long time ago I wanted to stop this story, it turns out, that you didn't want to. the consequence of that", will sentence Alice's adoptive father.
Globo postponed the premiere of the unprecedented Nos Tempos do Imperador to the second half of this year. The period plot will air on August 9th. In addition to spoilers, the TV news publishes daily the summary of the six telenovelas that the network reruns due to the Covid-19 pandemic.
---
Learn all about the upcoming chapters of soap operas with the Noveleiros podcast
Hear "#65 – All About the End of Save Yourself Who Can!" on Spreaker.
---
Subscribe to the channel TV news on YouTube and watch videos with revelations of what will happen in A Vida da Gente and other soap operas.
.