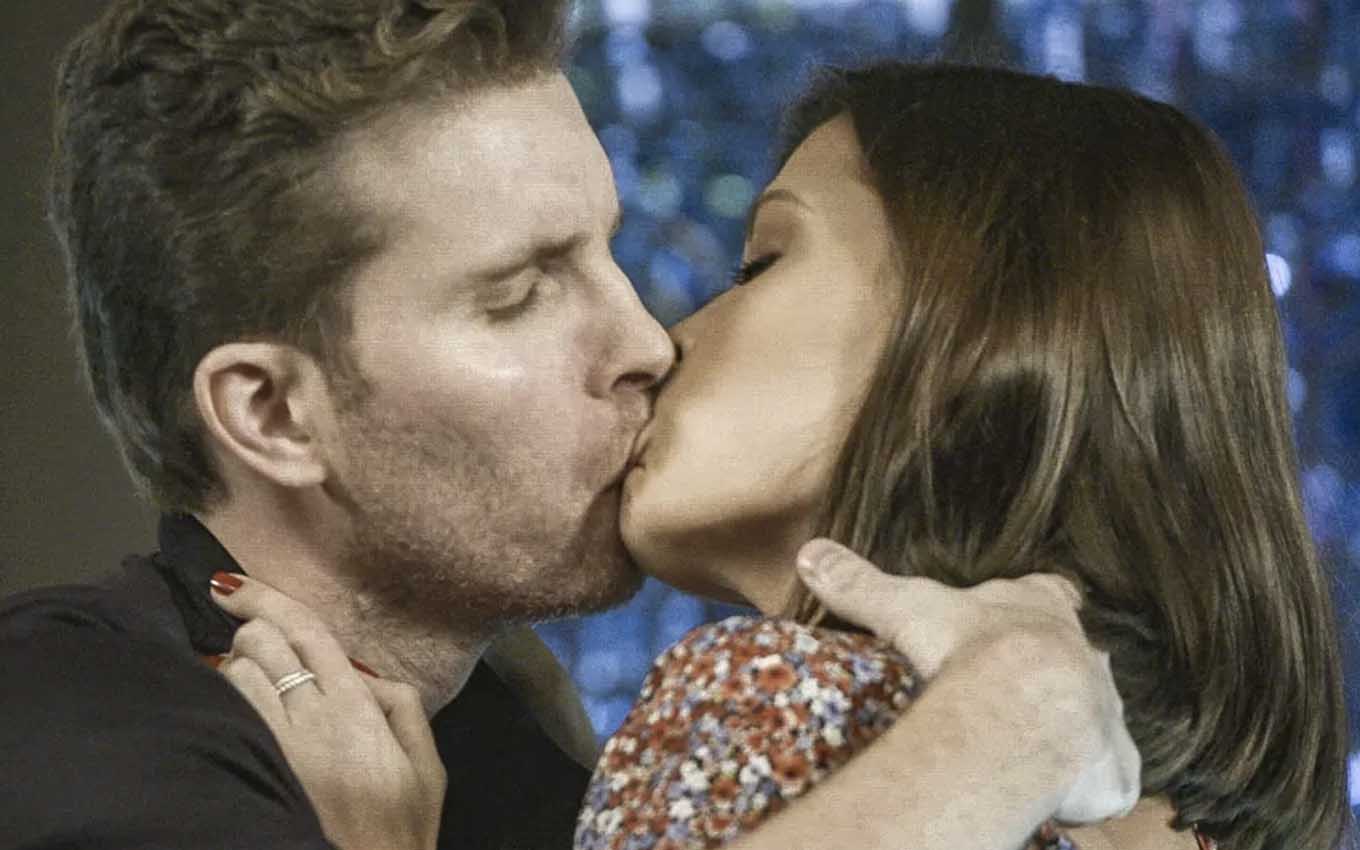 Alan will finally leave from zero to zero with Kyra / Cleyde (Vitória Strada) this Tuesday (8) in Save Yourself Who Can, but Thiago Fragoso says that the lawyer will not stop there. The actor reveals that he was confined for a week to record the couple's first kiss, as well as other scenes full of cuddling — and without any acrylic in the middle in Globo's seven o'clock soap opera.
Some exchanges of affection in Daniel Ortiz's serials drew criticism from the public, who did not embark on the "cuddles" recorded under the security protocols against Covid-19. Willing to prove that he deserves a happy ending alongside Bia's sister (Valentina Bulc), the interpreter agreed to face a kind of Big Brother to give more veracity to his sequences.
In an interview with Gshow, Fragoso explained that he and Vitória locked themselves in a hotel room to please fans of "Alyra", shipping that the pair won on the networks:
Kyra and Alan's kiss wasn't with acrylic, we did a lot of work, a specific quarantine for this sequence and others as well. We stayed for a week in a hotel with no contact with anyone. Then we went to Globo Studios and recorded all the kissing, hugging scenes, for the first time, anything you can imagine. And all on the same day.
The heartthrob says that all efforts are worth it to win the public's sympathy, overthrow Rafael (Bruno Ferrari) and win over the protagonist played by Vitória Strada. "We had this contact, because he is the reason for the soap opera. The great theme is romantic love", he evaluates.
He, however, confesses that despite the efforts he didn't escape from pecking at the transparent plates that separated the couples during the recordings. "The protocols were extremely strict. There was a lot of acrylic kissing, but I think we were very lucky", concludes the artist.
The only new soap opera on Globo, Salve-se Quem Puder is all recorded. The plot premiered on January 27, 2020, but was interrupted in March of the same year due to the Covid-19 pandemic. The serial was once again presented in March of this year with a rerun of almost everything that was aired last year.
With the exhibition of 53 unpublished chapters to close the saga, the forecast is for the soap opera to end on July 16th. A new rerun will come in the 7pm range because the network decided to postpone the premiere of Quem Mais Vida, Melhor.
---
You can hear more about Salve-se Quem Puder and all the soap operas on the air in the Noveleiros podcast, from TV news. Also available on Spotify, Deezer, Apple Podcasts and Google Podcasts.
Hear "#62 – Téo suffers another attack in Save Yourself" on Spreaker.
---
Subscribe to the channel TV newson YouTube and watch videos with revelations of what will happen in Globo's soap operas.
.