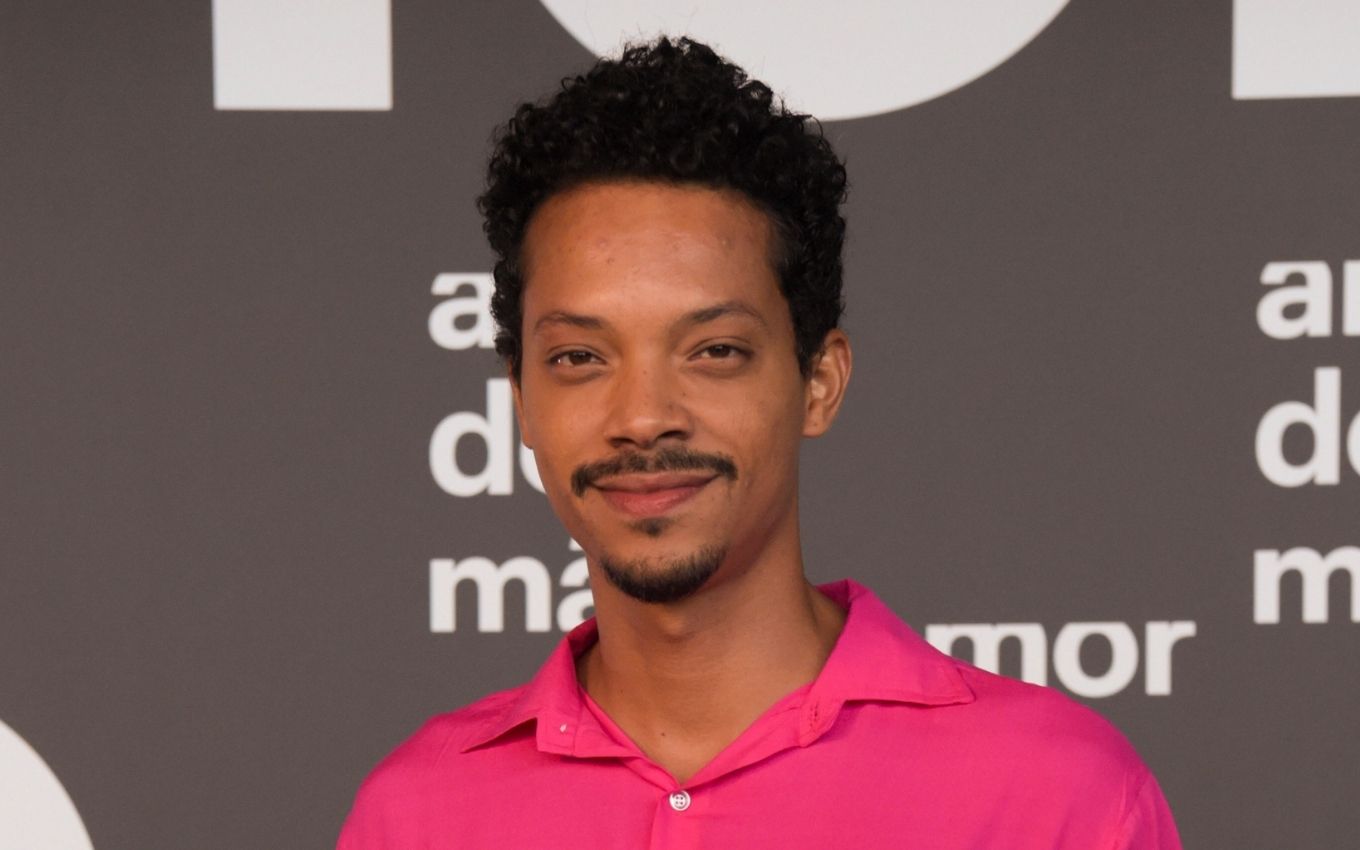 As Kika's interpreter in Pega Pega, Nando Brandão was having tea in his chair to embody the character of the seven-day soap opera. Between waxing, makeup and hair sessions, the actor spent three hours characterizing the drag queen before entering the scene.
The artist recalled his participation in Claudio Souto's plot in an interview on the plot's official website. In the serials, the drag queen worked at Klub Strass and was always impeccable in her performances at the Rubia/Flávio (Gabriel Sanches) and Douglas (Guilherme Weber) nightclubs.
Before Pega Pega, shown in 2017, the actor was HD in O Rebu (2014) and made appearances in Rock Story (2017) and Além do Horizonte (2014). He didn't expect to play a drag queen because of her previous roles:
I never imagined that I could be thought to do a drag because it was something totally different from what I had been doing before at Globo. I sing and dance because I come from musical theatre, so putting all of that into audiovisual — which is a passion I have — was really cool.
Swimming like Kika in Pega Pega
With the rerun of the seven o'clock soap opera, the interpreter of Lucas in Amor de Mãe (2019) showed pride in the phase he lived as Kika.
"It was about respect and love. And Claudia, along with Luiz [Henrique Rios, diretor artístico] hit the nail on the head. I'm thrilled to be able to review this story," concluded Brandão.
Pega Pega (2017) won a "special edition" to fill the hole left after the final stretch of Salve-se Quem Poder. Como Mais Vida, Melhor, the next unpublished soap opera in the 7pm range, was postponed because it is being recorded with security protocols that slow down the execution process.
---
Learn all about the upcoming chapters of soap operas with the Noveleiros podcast
Listen to "#67 – Cora, is that you? The Empire Villain's Radical Change" on Spreaker.
---
Subscribe to the channel TV news on YouTube and watch videos with revelations of what will happen in Pega Pega and in other soap operas.
.