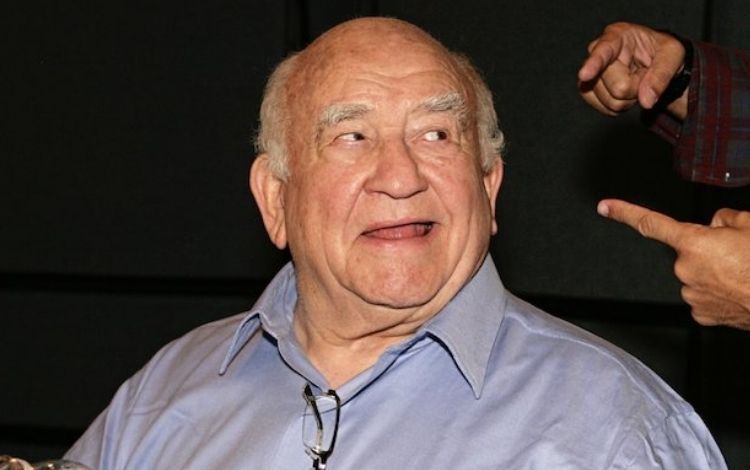 Artist stood out in the series 'The Mary Tyler Moore Show' and won several Emmys
Reproduction/Twitter/TheOnlyEdAsner/29.08.2021
Ed Asner successfully voiced the lead in 'Up! High Adventures'

The actor Ed Asner he died this Sunday, 29, at the age of 91. The information was released by the artist's family on their Twitter profile: "We regret to inform you that our beloved patriarch died this morning, peacefully. Words cannot express the sadness we feel. With a kiss on your head – good night, Dad. We love you." A representative of the actor also confirmed his death to Associated Press. Ed was known for playing journalist Lou Grant in the series "The Mary Tyler Moore Show", which earned him three Emmy Awards as Best Supporting Actor. The success was such that, later, the actor starred in the spin-off "Lou Grant", shown between 1977 and 1982. This time, he received two statuettes in the category of best actor. The artist also received Emmys for his roles in the series "Rich Man", "Poor Man" and "Roots", also in the 1970s.
Throughout his career, Ed has had his name credited in over 300 productions, especially in the 1970s and 1980s. In 2003, he played Santa Claus in the movie "Elf" by Will Ferrell. One of his most outstanding recent works was to give voice, in the original dub, in English, to the character Carl, protagonist of "Up! High Adventures", animation of Pixar released in 2009. Three months ago, on May 29, upon the death of Gavin MacLeod, with whom he starred on "The Mary Tyler Moore Show," Ed had posted a message saying he was "heartbroken." "Gavin was my brother, my partner in crime (and food) and my comic conspirator. See you soon, Gavin. Tell the class I'll see them. Betty [White, outra atriz viva do elenco principal]! It's just you and me now."
*With information from Estadão Content.