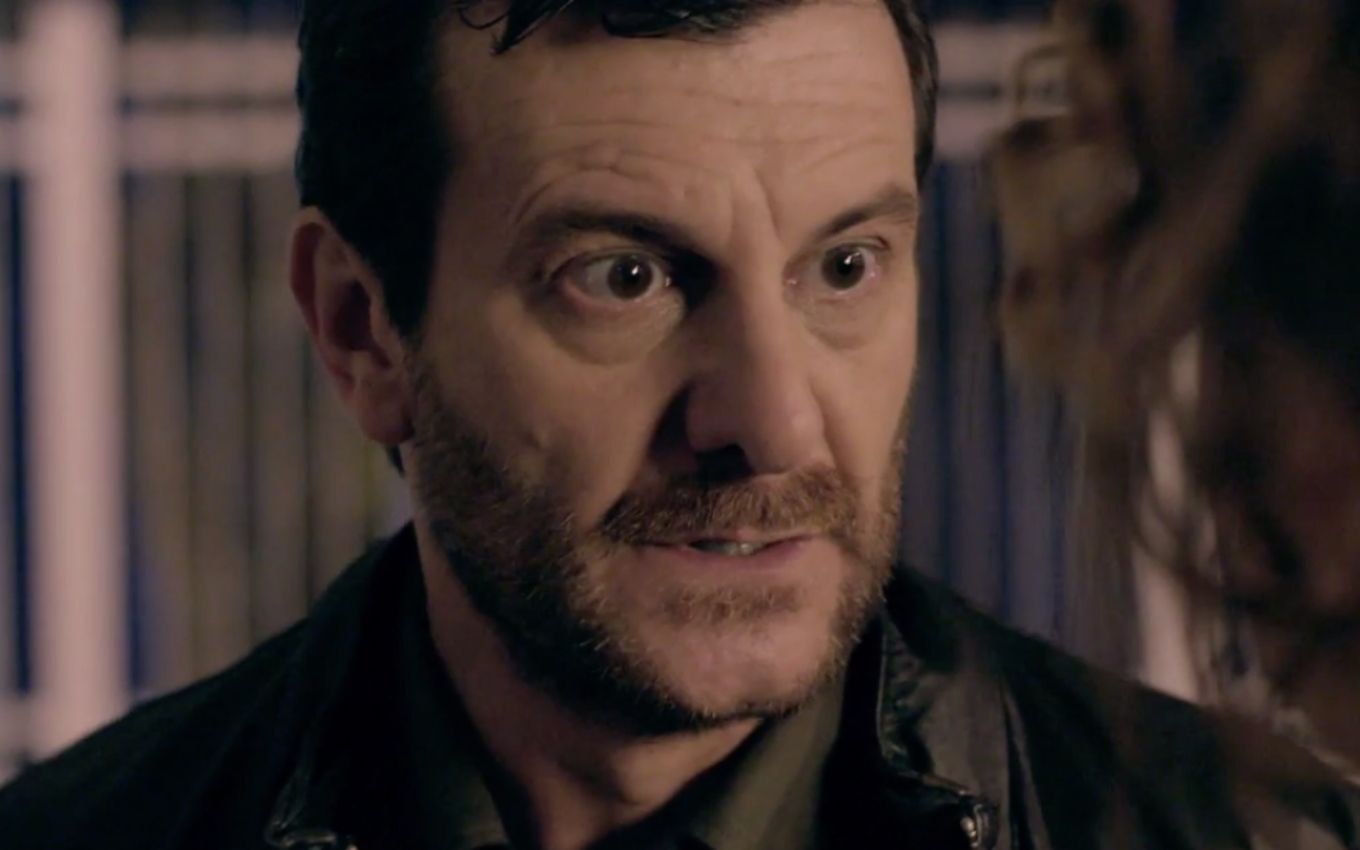 An interpreter of Josué in the telenovela Império, Roberto Birindelli fears the end of Brazilian cinema if Jair Bolsonaro is re-elected president of the country. "It doesn't survive another four years", projects the Uruguayan actor. To the TV news, the artist who gives life to the faithful squire of José Alfredo (Alexandre Nero) in the nine o'clock soap opera on Globo, also believes that the current political scenario in Latin America is frightening.
Despite having settled in Brazil, Birindelli intends to move to another country and only return to work, even knowing that opportunities are very scarce in the cultural sector due to the current government management.
"I am doing the residency documentation in another country, which is not Uruguay. I should go to Panama, but I have already received proposals to go to Lisbon [Portugal], which I'm also considering. Because like that, I'm a movie bug, I'm not a TV bug. And cinema is more and more at a standstill, and what's been moving the most are the series," he begins.
"And what do the producers do? They make the series and capture the material already thinking about capturing it in a cinema format, since that pure cinema, thought out and idealized directly for a big screen, I don't know when it will return. Besides, we have an Ancine [Agência Nacional do Cinema] stop and a government that will do everything possible to kill cinema," he warns.
Many are saying that Brazilian cinema is at a standstill because of Covid-19, but no. When the pandemic passes, we will realize that this government without a pandemic will not allow cinema, as it will not allow laws to encourage Culture, nothing.
Jair Bolsonaro extinguished the Ministry of Culture on his second day in office and created the Special Secretariat for Culture, currently managed by actor Mário Frias – who took over the portfolio in place of Regina Duarte. "So, if there is a possibility of a reelection, the cinema doesn't survive another four years", analyzes the actor.
dark america
Roberto Birindelli, Uruguayan, will play a Paraguayan general in Nos Tempos do Imperador, the next unpublished soap opera of the six on Globo. He has also played a Bolivian in Fox's series 1 Against All, as well as other roles in which he brought Argentines to life. Asked how he sees Latin America today, the actor laments the current political and social scenario.
"Right now, in America, we're in the dark ages, we're in the Middle Ages. We're going to have a Copa America with more than 2,000 dead a day [só no Brasil] and with a lot of tourists, who will probably bring new strains from other places," revolts the artist, who is also part of the cast of Prime Video's Dom series.
What I'm talking about now is America, when Colombia is on fire, Venezuela has come to terms with it, Argentina celebrating that they pushed the Copa America to Brazil. It should be called Cova America. I'm not going to go into a commonplace calling it genocide, but we're at a time when there's a planned slaughter.
"I heard from a guy that the amount of elderly people dying is solving the Social Security problem. What we have is a class struggle like never before seen in Covid costumes and a lot of other things", he defines.
"Go to a bar where the waiters have to wear masks, there are over 200 people, of whom [no mínimo] eight must be contaminated, talking to each other at the tables, while those working must wear a mask. We are not talking about Covid, we are talking about class struggle", concludes Birindelli.
.