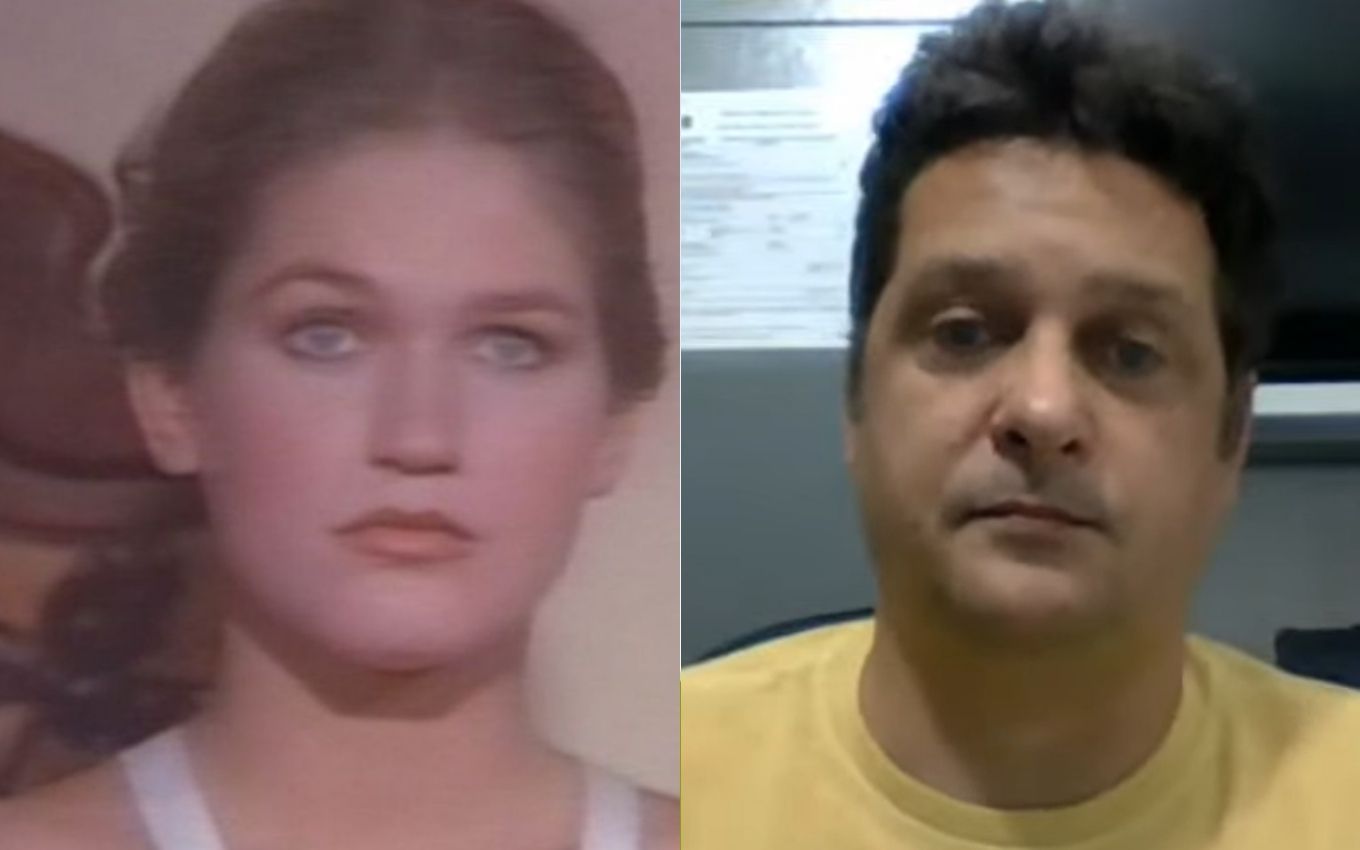 With the screening of Amor Estranho Amor (1982) by Canal Brasil, Antonia Fontenelle took the actor Marcelo Ribeiro, 51 years old, to her YouTube channel, who opposite Xuxa Meneghel in the work directed by Walter Hugo Khouri (1929-2003), which mixes nudity, prostitution and incest. "Wrong movie with the wrong person," said the ex-child star on Tuesday (9).
The most controversial work in Xuxa's career tells the story of Tamara, a 15-year-old girl sold to a brothel. In the plot, she gets involved with the character of Ribeiro (Hugo), who is 12 years old in the plot – he was the same age when he acted in the feature film.
In an interview for Na Lata with Antonia Fontenelle, the now Information Technology specialist did not want to mention the presenter's name directly, but said that the production became controversial according to Xuxa's professional growth precisely because of the title having an erotic classification.
Ribeiro revealed that he lost work in the artistic field because of the feature, which raised debates about pedophilia. "Prejudice exists. 'Ah, the boy who did that.' I was always judged for that role I played. I didn't do anything. I just acted. I made the wrong movie with the wrong person and the wrong theme. People judge" , admitted.
"I could not have been inserted into a worse business in my life," he added. "My dream was to be an actor. I would very much like to have done a lot of work and followed my life as an actor. It is a worthy profession", he lamented.
When acting in childhood, Ribeiro recalled that feature films of the time were eroticized and pornochanchada was treated as "erotic art". At the age of 11, he made Cury's first film, Eros, the God of Love (1980), and took a liking to acting.
"He was an extremely enlightened director. He was an extremely cultured, traveled and intelligent person. He was proficient in several subjects," he said of Walter Hugo Khouri.
The former actor stressed that he was always in the company of his parents during his career. In addition, he noted that he was treated with professionalism by all the producers he passed.
"I still have contact with the people of the production until today. Do you think that if there had been pedophilia, do you think I would have befriended these people?", He asked.
Despite that, Amor Estranho Amor made Ribeiro move away from any artistic possibility. About Xuxa, he lamented that fiction has pursued the presenter in her trajectory. Because of the scene in which Tamara rubs herself on Hugo, the queen of the little ones has been associated with pedophilia numerous times.
"It was an extremely professional relationship. She never touched my hair. She always respected me. I had the opportunity to meet her on another occasion, on a program by our dear Hebe Camargo. [1929-2012]", remembered.
"It is a person who does not have a comma to speak. Everything that happened, all the controversy that was generated … If the person is threatened and cornered, they will take action and will manifest themselves", he observed. Xuxa spent years trying to prevent the controversial film from circulating, failing to censor the title only in 2018.
Now, at 57, Sasha Meneghel's mother even recommends people to check out the production to understand that it is not pornography.
"She didn't make a mistake. The only flag I can raise is to make sure that she didn't make a mistake. She did a job and acted like me. She was also practically a child. Like me," he reinforced. The presenter was 19 at the time.
Despite having good memories of Xuxa and Cury, Ribeiro pointed out that the title brought inconvenience to his life and, because of that, he has preferred anonymity.
Amor Estranho Amor will be shown for the first time on television on Friday (12), at 12:30 am, on Canal Brasil.
See the interview with Marcelo Ribeiro below:
.