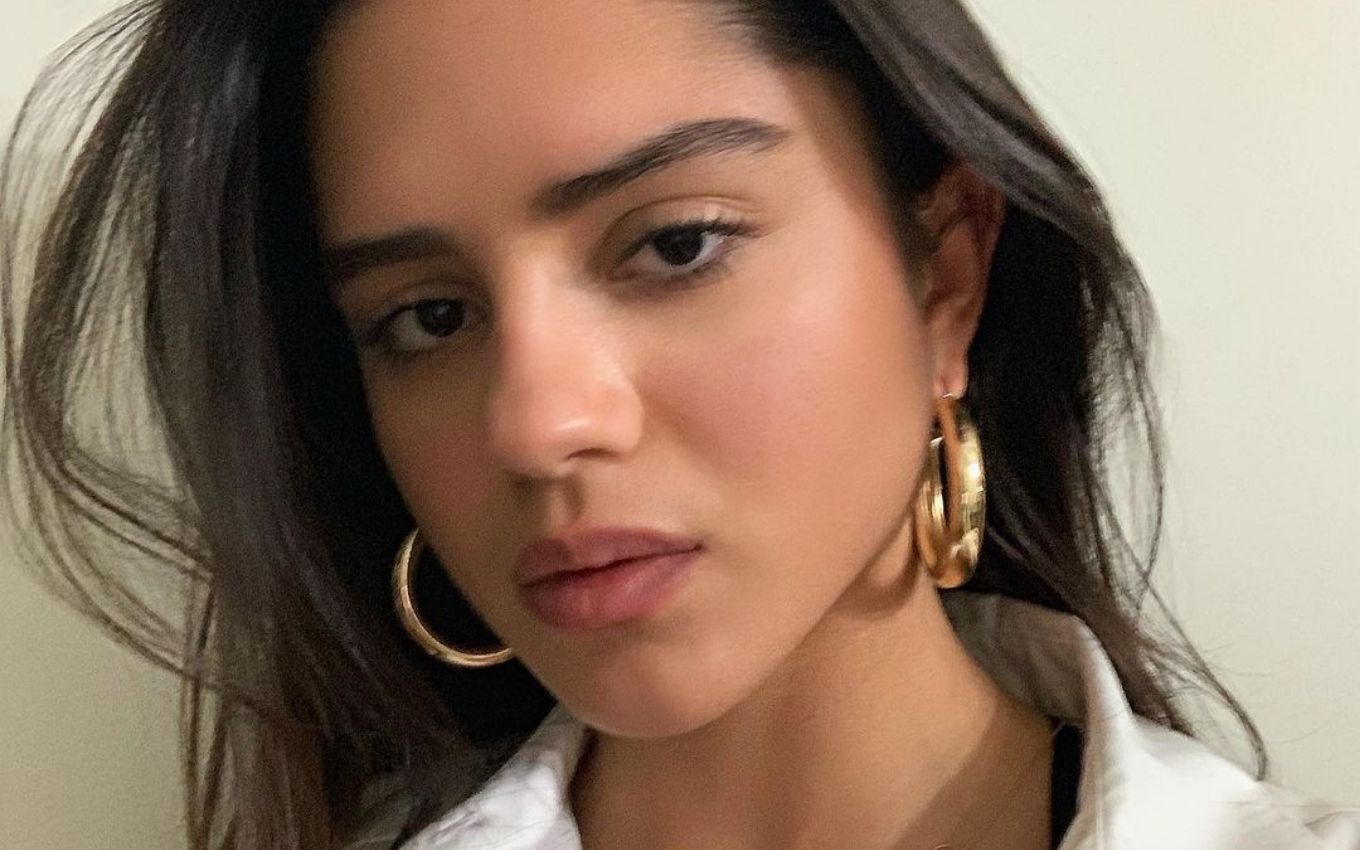 Sasha Calle, actress of Colombian descent chosen to be the Supergirl in the Flash solo film, burst into tears when told of her casting. At the age of 25, the artist thanked the opportunity to be a "Latin superheroine" in cinema. With the feat, she will be the first Latin to play the character in history.
In a post on Instagram on Saturday (20), Sasha republished the video already posted by the film's director, Andy Muschietti, in which he gives her the news.
"The plug has not yet dropped. I started crying when I wrote this text because I know it's me in this video, but I still can't believe it. A Latin superheroine? On what planet? Because on this planet! What a joy and pride. Mother [Samira Calle], thank you for your effort, for raising me alone and with much love. Love you. You are an example of a superhero, "she wrote in English and Spanish.
"Andy, the moment I met you at that Zoom, when we started the process, it was like I had known you all my life. I felt the same when I met Ezra [Miller]. Thank you for all your love and support. Thank you for believing in me. Thank you Warner Bros. Pictures and DC Comics, "he continued.
With only a four-year career, Sasha is known for playing Lola Abbott in the American soap opera Young and the Restless in 243 episodes since 2018. Currently, she is still part of the regular title cast.
"Thank you to all the people involved who believed in me every step of the way. Thank you to my incredible team. I couldn't have done it without you. I love you deeply. Dreams come true, right?", Concluded the artist on her conquest.
Previously, the young actress starred in a series of short films and five episodes of the mini-series Scoally Awkward (2017). According to the IMDb website, Flash marks its debut in a major Hollywood production.
The film will bring Miller back to the role of the Scarlet Sprinter. The plot will show the heroes after the events of Justice League (2017), in which it was first introduced to the other members of the team.
Sasha will act in production alongside Ben Affleck and Michael Keaton, who will respectively interpret their versions of Batman. Billy Crudup negotiates to return as Henry Allen, father of Barry Allen (Miller).
Filming of the feature film is expected to begin later this year, scheduled for release in November 2022.
See Sasha Calle's Instagram post (in English and Spanish):
Feedback Policy
This space aims to expand the debate on the subject addressed in the news, democratically and respectfully. Anonymous comments are not accepted nor do they violate ethical and moral laws and principles or promote illegal or criminal activities. Thus, slanderous, defamatory, prejudiced, offensive, aggressive comments that use bad words, incite violence, express hate speech or contain links are summarily deleted.
.