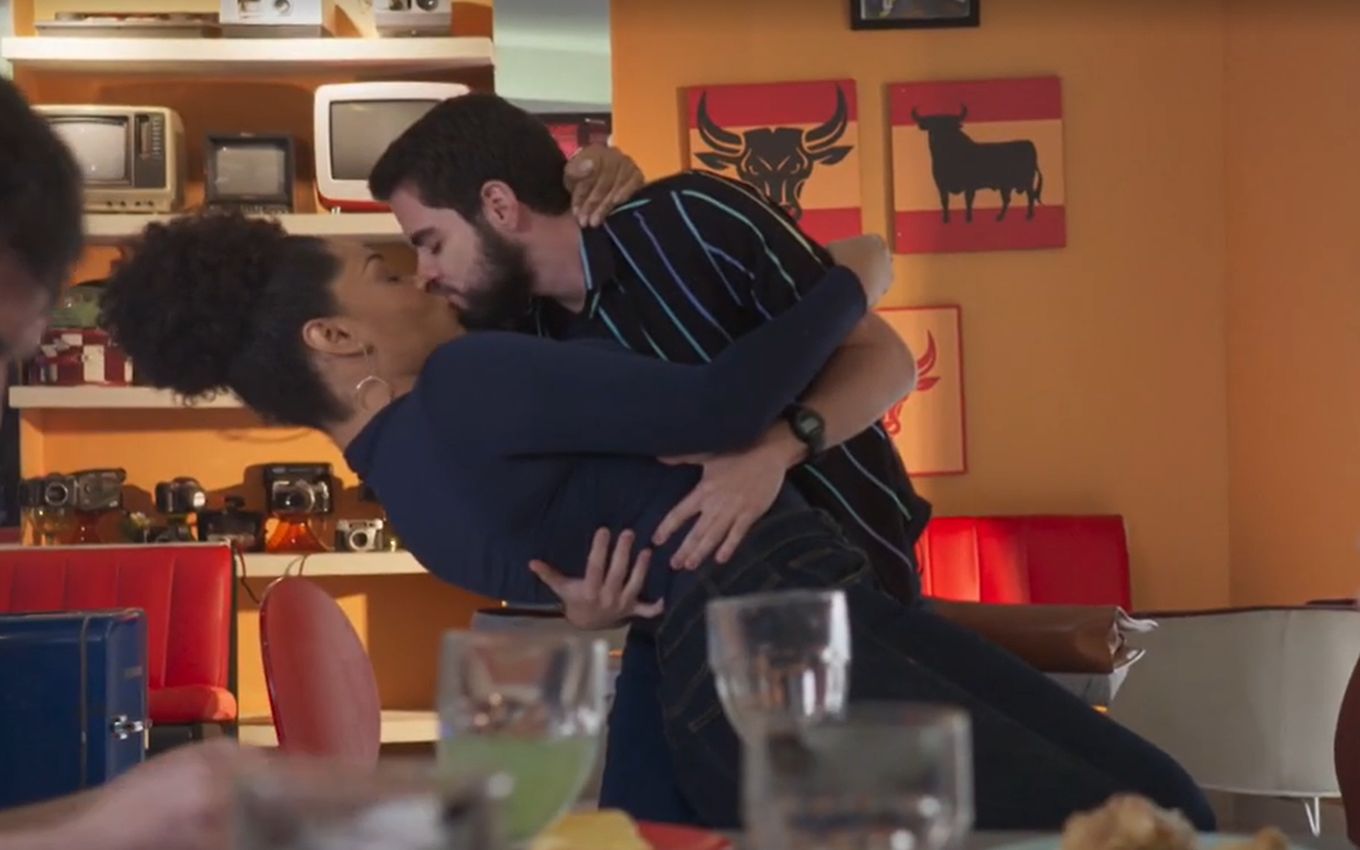 The chapter of Salve-se Quem Puder on Wednesday (14) made Brazilian TV history by showing the first kiss of a transsexual man and a cisgender woman on open TV. The scene was starred by Juliana Alves and Bernardo de Assis, interpreters of Renatinha and Catatau in the plot by Daniel Ortiz. The actress even defended the approach to gender diversity in Globo's serials.
In an Instagram post, the artist celebrated the new step taken in television drama and highlighted the importance of showing the different types of couples. "What is the strength of the kiss? Great symbol of love, the kiss can represent much more than a gesture of affection. A kiss can be transformation and also a struggle," he began.
Juliana also explained why Renatinha and Catatau's kiss was so symbolic: "In a country that has increased violence against black women and in the country that kills the most LGBTQI+ people in the world, this scene symbolizes the recognition of our right to have a life worthy and to be happy".
The actress was still happy to be in that moment. "I feel very honored to be part of this iconic scene in the history of television drama: the first kiss between a trans man and a cis woman in a Brazilian soap opera. The first interracial trans kiss on our open television. It's gratifying for me, as an actress, to be able to use my work to bring representation and help normalize love in all its forms," ​​he added.
Vitória Strada, Kyra/Cleyde's interpreter in the soap opera, used her Twitter profile to celebrate the achievement. "This scene of Renatinha with Catatau is so necessary! Putting a trans character and not reducing him to that, but showing the breaking of prejudice, that's about it! What pride!", she wrote, who is engaged to actress Marcella Rica.
Check out the publication below:
.