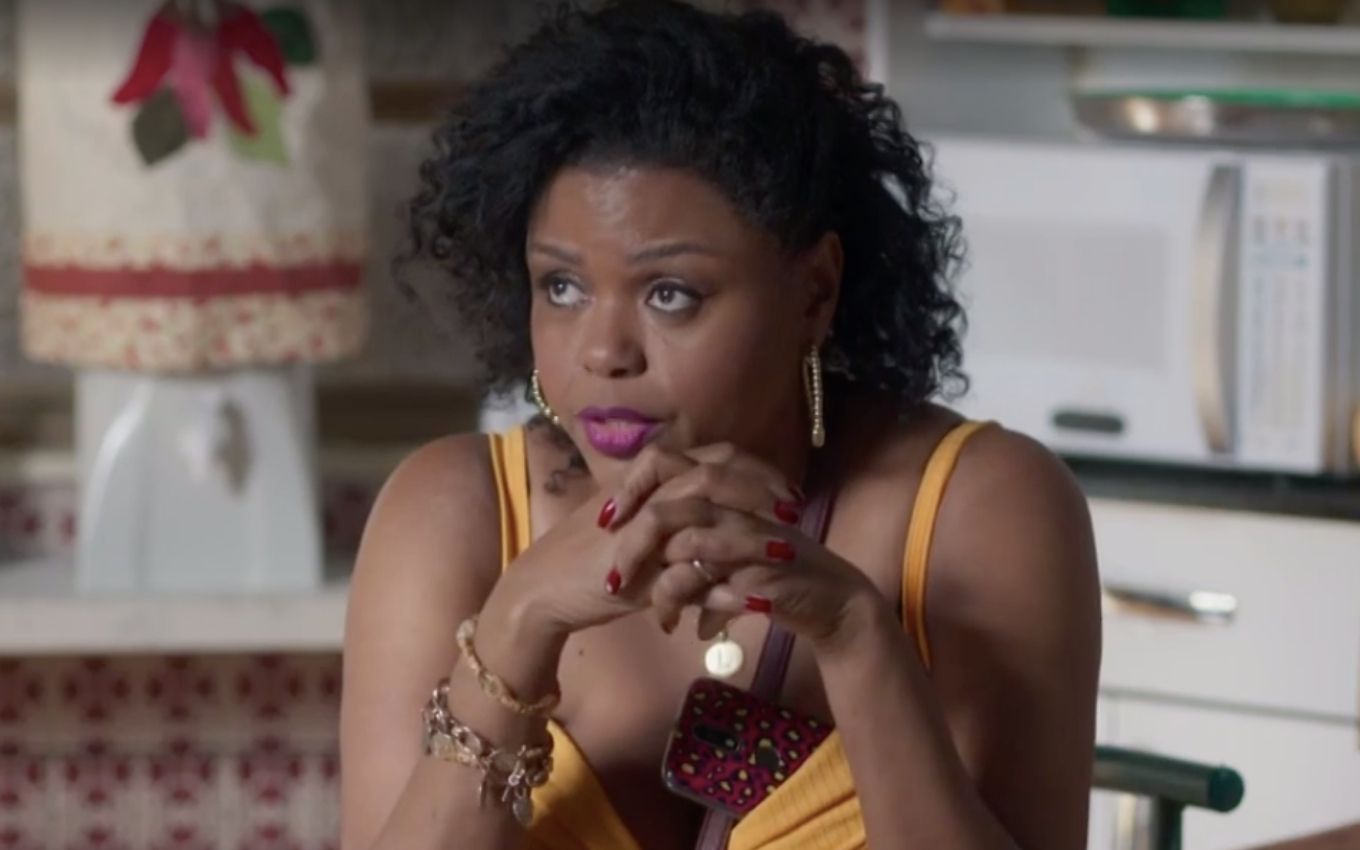 Actress who joined the cast of Bom Sucesso (2019), Carla Cristina Cardoso had to have surgery to reduce her breasts and lost seven pounds. "I took five pounds off my chest only," revealed the interpreter for the character Lulu in the soap opera starring Grazi Massafera on Globo.
In an interview with Patrícia Kogut's column, from O Globo newspaper, Carla explained that she never had a problem with her weight, but that the size of her breasts was causing her back pain.
"My life before was wonderful, I always loved having a big breast, I never got in the way of anything. I was always calm, but the pain in my spine was affecting me too much. I have big breasts since I was 13. The spine I felt, but I always took care. Even with all the treatments, pilates and chiropractic, it was the moment I had to do it ", I tell the artist.
In the novel written by Rosane Svartman and Paulo Halm, Carla played Lulu, Paloma's sister-in-law, Grazi's character. It was only after the plot that the actress managed to have more time to think about the body.
"I was chubby for the soap opera. Two months after it was over, it came to quarantine. In July, I felt I could have crossed the line and kept the food. I ate a diet at home and, in September, I operated. and I had abdominal surgery, which made me lose another two kilos ", he recalled.
"With all this, I still lost pounds because I kept a diet to have a better recovery", she celebrated.
At 45, the artist is about to open the film Monday, in which she will appear thinner. But she says being chubby has never affected her self-love. "I already have self-esteem up there, I love myself too much. I wore clothes and dresses that put empowerment in my chest. Only now some clothes fit more, the look is different," he concluded.
Feedback Policy
This space aims to expand the debate on the subject addressed in the news, democratically and respectfully. Anonymous comments are not accepted nor do they violate ethical and moral laws and principles or promote illegal or criminal activities. Thus, slanderous, defamatory, prejudiced, offensive, aggressive comments that use bad words, incite violence, express hate speech or contain links are summarily deleted.
.