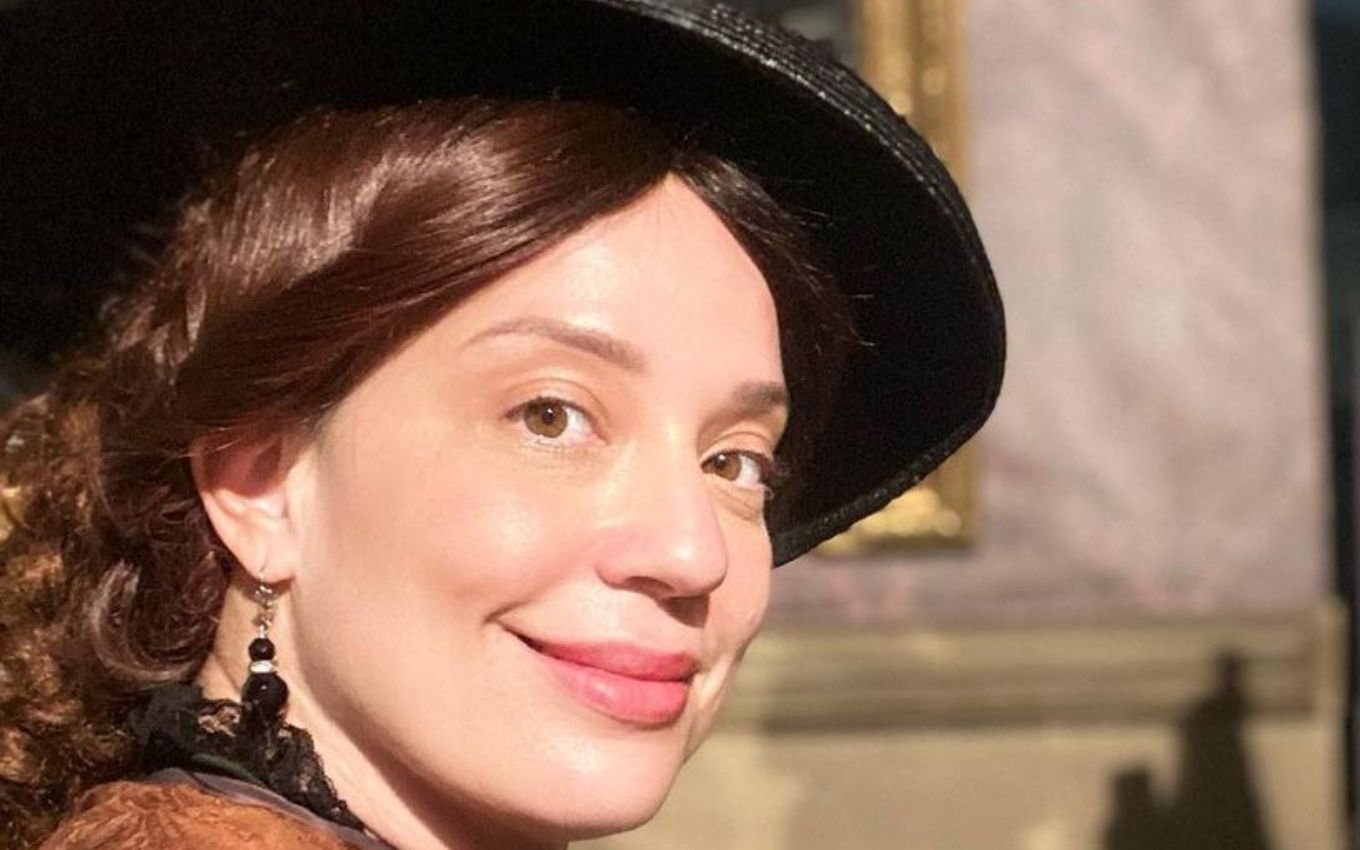 Helga Nemetik will use the experience gained from playing Luciano Pavarotti at the Show dos Famosos, in 2020, to play the Italian opera singer Giusepinna Sant'angelo in Nos Tempos do Imperador. The character will appear in the six o'clock soap opera on Globo in the next chapters and will be very good friends with Teresa Cristina (Leticia Sabatella).
"She is a lyrical soprano very close to Empress Teresa Cristina, who invites her to sing at an event that will help in the war efforts. The girl will fall in love with a character in the plot that will lead her to failure," said Helga, in an interview Zean Bravo, from the Extra newspaper.
To play the character, the actress took Italian and prosody lessons. "The only contact I had previously had with the language was when I learned the song I sang under Pavarotti's skin, at the Show dos Famosos", recalled Helga. At the time, the painting was still in the Domingão do Faustão program.
In addition to the serials by authors Alessandro Marson and Thereza Falcão, the actress and singer is playing with Cinderella, the musical, in São Paulo, and will have new presentations of her show Tropicália. Recently, the artist was replaced by Gaby Amarantos in the soap opera Além da Ilusão.
The only new Globo soap opera on the air, Nos Tempos do Imperador takes place around 40 years after the events of Novo Mundo (2017). In addition to the spoilers, the TV news also daily publishes the summaries of the six o'clock soap opera.
---
Learn all about the upcoming chapters of soap operas with the Noveleiros podcast
Listen to "#77 – Luísa makes a big revelation to Pilar in Nos Tempos do Imperador" on Spreaker.
Subscribe to the channel TV news on YouTube and watch videos with revelations of what will happen in Nos Tempos do Imperador and other soap operas.
.