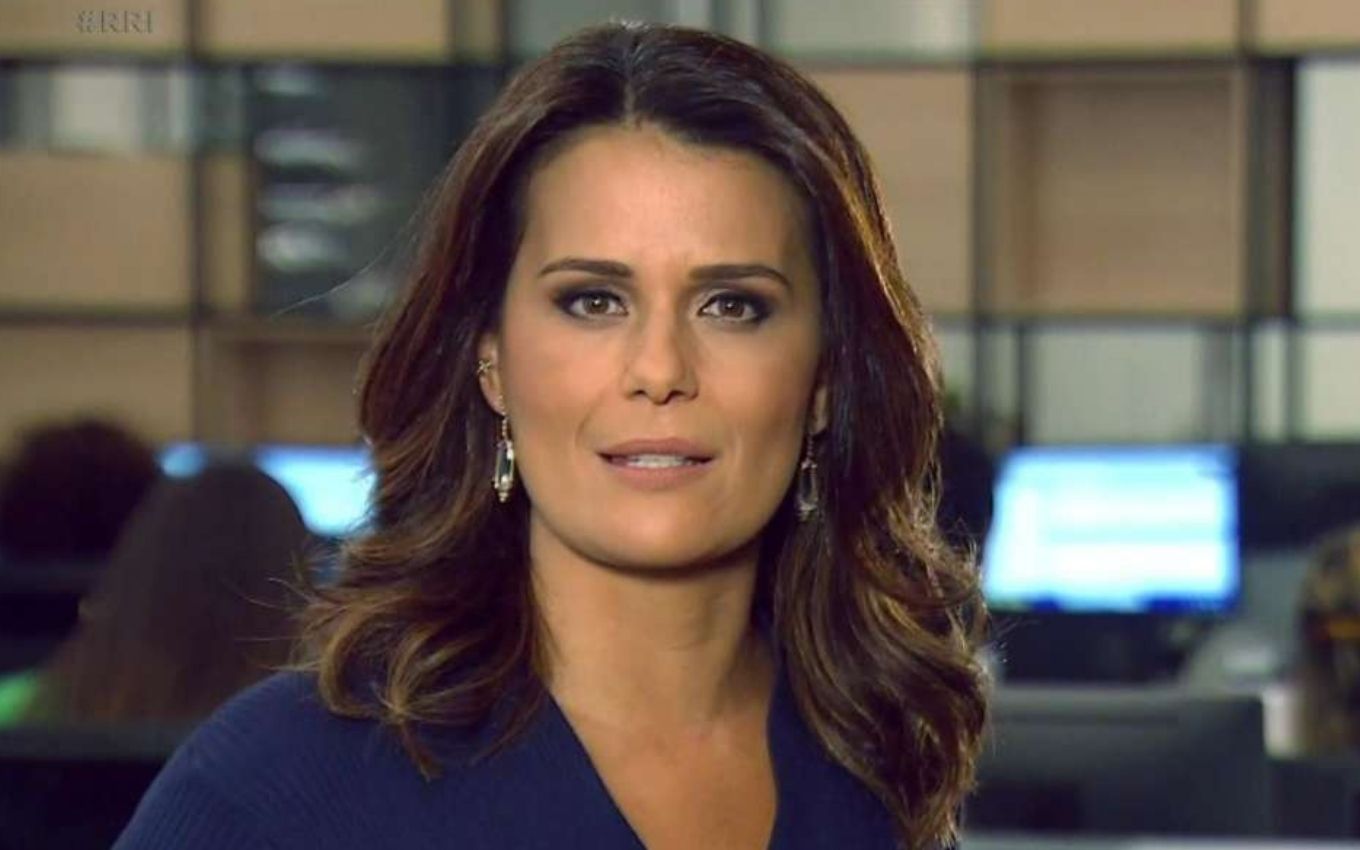 At Record since January 2006, Adriana Araújo left the station on Friday (19), when her contract came to an end. Anchor, correspondent and special reporter, the journalist went through an internal frying process in the middle of last year, when she criticized Record's coverage of the pandemic, in addition to demanding actions from the government of President Jair Bolsonaro.
In a lengthy farewell text, which was shared with colleagues in the newsroom and also on her Instagram, Adriana reinforced that she chose to position herself alongside science and life in this period of health crisis.
"I fought to preserve the professional dignity that cannot be given up. I will always remember who walked with me on this journey. Fortunately they all know who they are," wrote the anchor.
In June 2020, the TV News he anticipated that, after a crying crisis behind the scenes in April, Adriana had an early vacation. At the time, she still occupied the Jornal da Record stand.
Upon returning from the rest period, he continued to fight a daily war behind the scenes for less white-plate coverage. The guidance of the station's owner, Edir Macedo, was for a smoother treatment, without dramatic stories, without criticism of the government, a world very different from what has always been seen on Globo since the beginning of the pandemic.
Adriana publicized her dissatisfaction in June. On Instagram, she demanded speed in the disclosure of data on infected and killed by Covid-19 and strongly criticized the Bolsonaro government's policy of only revealing the official figures at 10 pm, after the news. Subtly, she criticized journalism to which she lent her own image.
To friends, the journalist said at the time that she was fulfilling her contract with professionalism and that she fought daily for a newscast with good sense and balance, that is, that she fought only to do good journalism, and nothing more.
Also in June, Adriana Araújo left the command of Jornal da Record; the following month, he took charge of Repórter Record Investiga- tion, his last program before his relationship with the broadcaster ended.
"I was a reporter from the beginning to the end of this cycle, as I persisted in defending the news, the truth. And I want to remember 20 or 30 years from now that, in one of the most dramatic moments of humanity, I took sides with science and life", published the journalist in her farewell letter. Sought, Record did not take a position until the closing of this text.
Feedback Policy
This space aims to expand the debate on the subject addressed in the news, democratically and respectfully. Anonymous comments are not accepted nor that they violate ethical and moral laws and principles or that promote illegal or criminal activities. Thus, slanderous, defamatory, prejudiced, offensive, aggressive comments that use bad words, incite violence, express hate speech or contain links are summarily deleted.
.