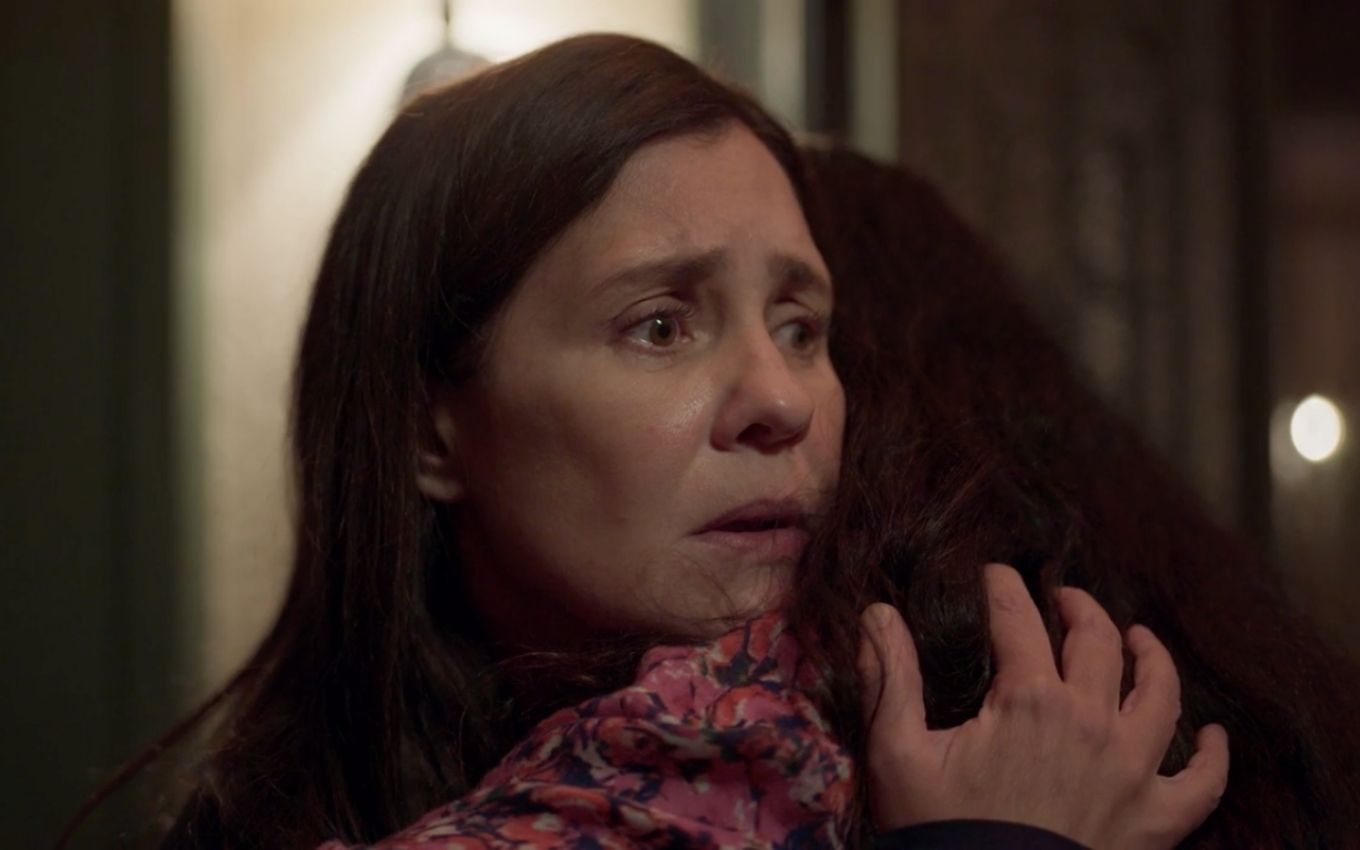 Thelma's interpreter of Amor de Mãe, Adriana Esteves rejects her character's supposed female rivalry with Lourdes (Regina Casé) in Globo's nine o'clock soap opera. "The fight between them is painful because they miss their friendship. The question comes: 'Why are we going to fight if there is love between the two of us?'", Analyzed the actress.
In an interview with Quem magazine, Adriana said that she believes that the plot written by Manuela Dias praises strong women. "We are warriors, yes. And warriors full of fragilities. Sorority is a very clear point in the novel. There comes a time when one needs the help of the other, and they are strengthened with the help of each other", revealed the artist.
Currently, the show is showing Lourdes trapped in captivity by Thelma after the northeastern woman discovered that Danilo (Chay Suede) is Domenico, her son sold to a child trafficker and bought precisely by her friend.
"In this final stretch, Lourdes will have a very strong fight in the dispute for the love of their son. It must be said that the fight between them is painful because they miss their friendship. The question comes: 'Why are we going to fight if there is love? between the two of us? '"speculated the star.
Asked about female rivalry, the interpreter of the iconic Carminha de Avenida Brasil (2012) evaluated that she sees a great advance in society. "From a few years ago, I realize that before there was a great remnant of machismo when saying that women are not friends with women. The girls competed. It is so beautiful to realize that we have been deconstructing this issue that was ingrained in us", celebrated the veteran, who has over 30 years of career.
"We die of pleasure when we recognize the admiration for another woman. Being able to like another woman strengthens me a lot. During part of my trajectory, I was a little lonely for not believing that we are better together", he acknowledged.
"My life was much better in the mature phase. In adulthood, my job was better and tastier too. Today, I don't go to work to find someone who wants to compete with me. I go with an open heart because I know I will have colleagues with willingness to give me a hand to make beautiful scenes ", concluded the mother of Felipe e Vicente and wife of Vladimir Brichta.
---
You can hear more about Amor de Mãe and all Globo soap operas through the link below, in the 52nd episode of the Noveleiros podcast, from TV News. Also available on Spotify, Deezer, Apple Podcasts and Google Podcasts.
Listen to "# 52 – Sandro becomes a vigilante in the final stretch of Amor de Mãe" on the Spreaker.
---
Subscribe to the channel TV News on YouTube and watch videos with revelations of what will happen in Amor de Mãe and other novels.
Feedback Policy
This space aims to expand the debate on the subject addressed in the news, democratically and respectfully. Anonymous comments are not accepted nor do they violate ethical and moral laws and principles or promote illegal or criminal activities. Thus, slanderous, defamatory, prejudiced, offensive, aggressive comments that use bad words, incite violence, express hate speech or contain links are summarily deleted.
.