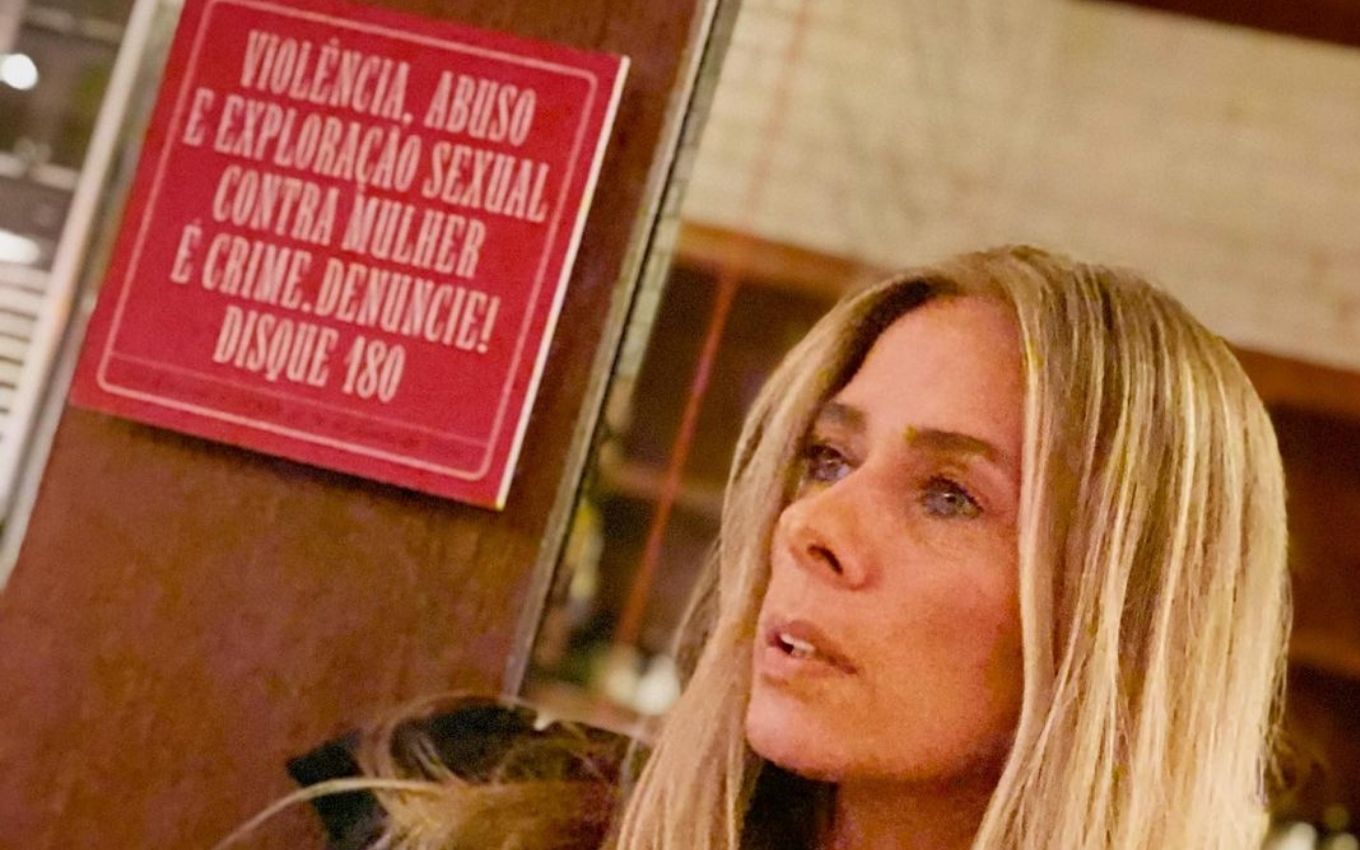 Adriane Galisteu rushed to the headquarters of A Fazenda 13 to present the program live and echo the decision on the possible expulsion of Nego do Borel, who is accused of sexually abusing Dayane Mello after the party this Saturday (25th). "We don't condone abuse," the presenter warned, mysteriously.
In an Instagram post, Adriane appears in a selfie, with a sign in the background that encourages reports of violence against women. "Violence, abuse and sexual exploitation against women is a crime. Report it! Dial 180", says the poster.
In the caption, the owner of A Fazenda did not mention the matter directly, but asked the public to join at the time of the program, which will be shown live this Saturday just to echo the case.
"Lovers, I'm here to say that I, Adriane Galisteu, and Record do not condone under any circumstances any type of abuse, harassment, racism, sexism, violence, discrimination or prejudice against women or any other gender!" blonde.
"That said, we are following everything from the early hours of the day, together with Record's legal body and the entire direction of the program for rigorous investigation and full clarification of the facts! Participant Dayane was heard by psychologists and the general management. So , I hope you live soon, at 22:30h!", concluded Galisteu.
Check out Adriane Galisteu's Instagram post:
.