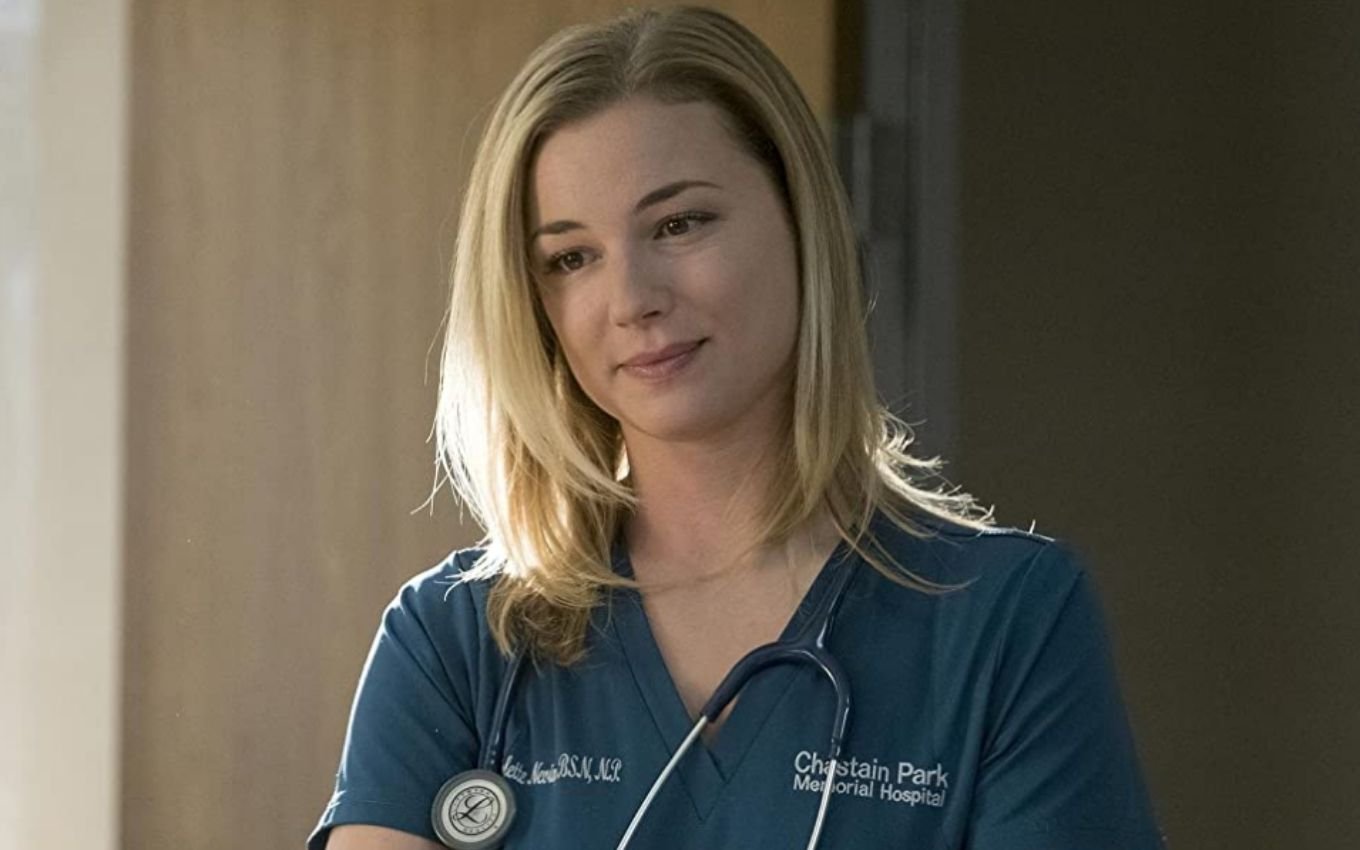 Emily VanCamp will not return for Season 5 of The Resident. After announcing the birth of her first child alongside her husband, Josh Bowman (a pregnancy she kept a secret for months), the actress asked to leave the cast of Fox's medical drama.
According to Deadline, Emily announced that she would not renew her contract yet during the fourth season's shoot. Executives tried to convince her to stay, but although the actress agreed to talk, the parties could not reach an agreement.
With the decision, Emily must close her character arc early in season five. Also according to the publication, despite no longer being part of the regular cast, the actress is expected to return in the future in special appearances.
How the writers will close the character's story is still a mystery. At the end of fourth year, Nic Nevin (Emily) gave birth to her daughter with Conrad (Matt Czuchry). The couple named the child Georgiana Grace Hawkins after their mothers.
Season 5's first teaser showed that The Resident will return with a lot of action in the new episodes. Emily quickly appears as Nic in the preview, but without leaving too many clues. In one of the scenes revealed, Conrad is visited at his home by two police officers who seem to bring bad news, but the sequence of events has not been revealed.
Best known for her role as the vengeful Emily Thorn in Revenge (2011-2015), Emily was one of the standouts of Falcon and the Winter Soldier (2021), a production that marked her return to the Marvel Universe as Sharon Carter. She has also acted in the dramas Brothers & Sisters (2006-2011) and Everwood (2002-2006).
In April of this year, Emily published a photo in which she celebrates with the cast of The Resident the end of season four shooting.
Watch the first teaser of the fifth year of the series:
We can't with this. 😱

It needs to be September 21 already, so we can know what happens! #TheResidentpic.twitter.com/wv1b5LAR6N

— The Resident (@ResidentFOX) August 30, 2021
.