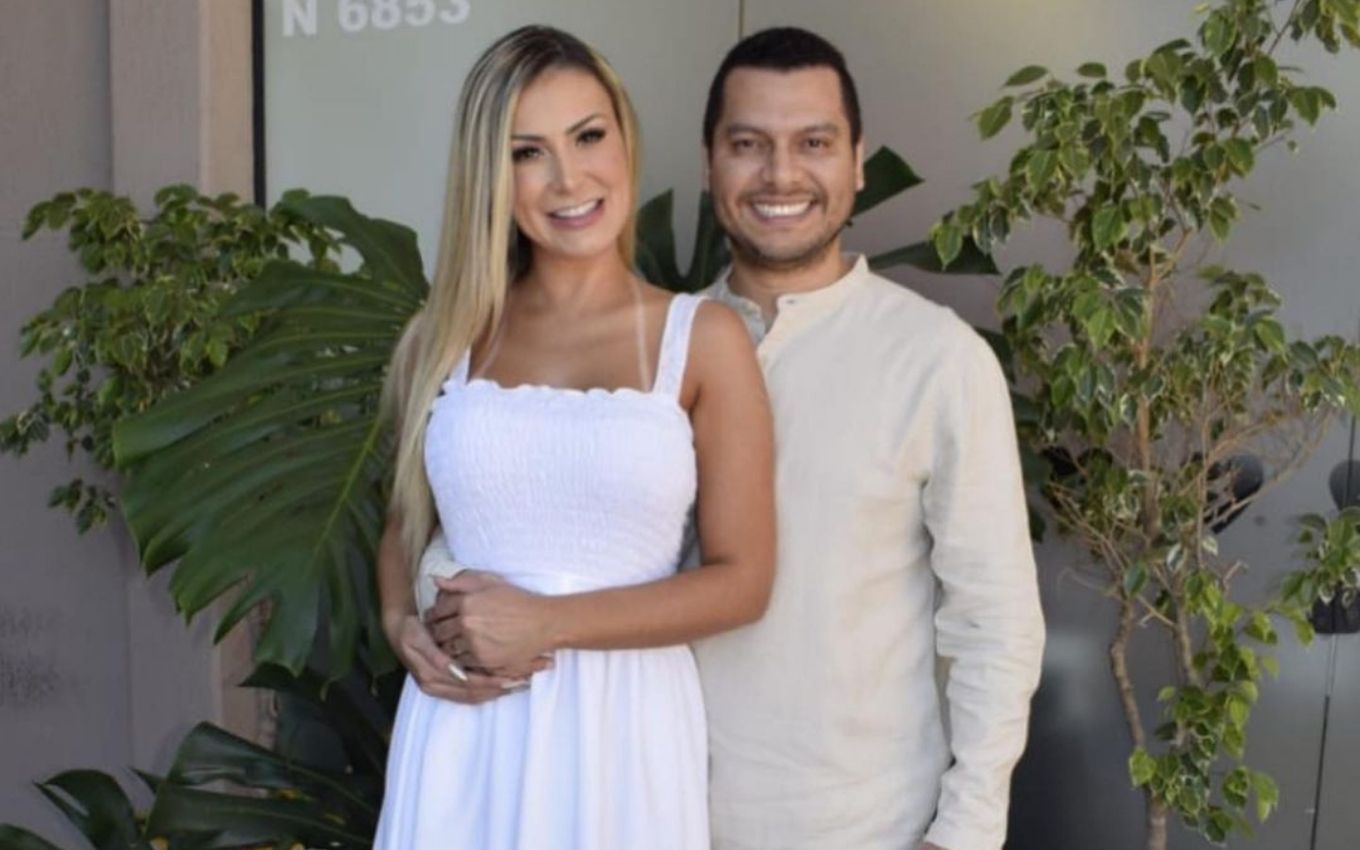 After renewing his marriage to Andressa Urach, Thiago Lopes took over the woman's social media. This Saturday (9), he announced that he will ban the former Miss Bumbum from talking to the press. "Andressa Urach will not give interviews. She will not participate in TV, radio or podcasts. Don't insist by asking her questions via Instagram or WhatsApp," he wrote in a post.
Last Wednesday (6), he had already stated that internet users would have to go through his sieve to be able to communicate with the model. "Think what you want," shot the blonde's baby's father. Now, censorship has also extended to journalists.
In recent weeks, the couple faced a crisis in the relationship, which was disclosed in detail by both to the public. After Andressa announced that she had separated, she insinuated that she would go back to working in prostitution.
The two started exchanging barbs on the internet, and the ex-Fazenda claimed that the businessman had canceled his health plan and had an extramarital affair.
"You were the one who separated. You left me pregnant, betrayed me. And you humiliated me by saying that you were going to help me with a little money. Knowing that I couldn't support myself", said the famous woman, who added: "When you got married with me, you were my client. You knew about my work. You accepted and thought I would do what, since you left me?", he asked.
Lopes was the first to use his Instagram account last weekend to let his followers know he was on good terms with Andressa. And asked that he no longer be treated as her ex-husband. "So we are: in peace. And the end of it all displeased many people. I will not allow my child to be born without a father and mother present. They can take the ex when they refer to me," he wrote.
The presenter, who is expecting the couple's first child, confirmed the resumption of marriage. "For the sake of Leon Urach, we decided to fight for our family," he said in his profile.
.