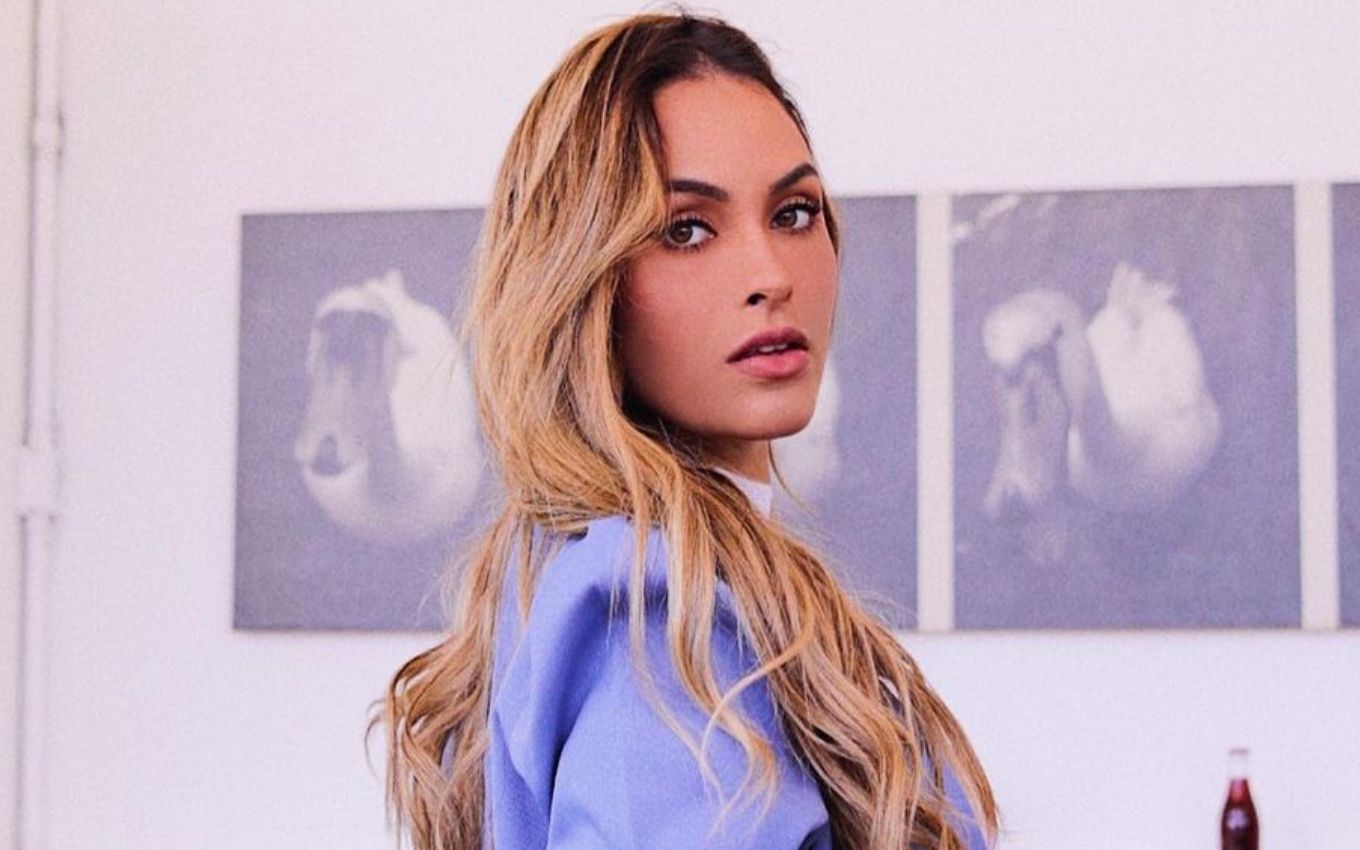 Sarah Andrade took the Covid-19 vaccine this Tuesday (3). The participant of Big Brother Brasil 21 had alleged lack of time to not take the immunizing agent, which generated criticism on social networks. After the negative repercussion of the case, she canceled professional appointments and went to a health clinic.
"I've already been vaccinated! Even today, I canceled another appointment of mine to go there to get vaccinated because people were getting so bad (laughs) that I said: 'Dude, I'm going to cancel the appointments, I'll play for next week and I'm going there! '. I don't like to keep divulging some things about my personal life, I'm still getting used to it," said Sarah in an interview with SBT's Fofocalizador.
During the chat with the afternoon team, the marketing consultant vented about the burden of fame: "I'm still getting used to it, it's all very new, but it was my choice not to divulge some things. I think my personal life, it still concerns me a lot, even as a public person."
"When I said I wasn't having time, that's why, I just moved, I'm looking for a property. I don't even have a bed at home yet, I'm in a mad rush. There was no way, I didn't want to get someone else's proof of residence. person, so there is no problem," she pointed out. In São Paulo (SP), it is necessary to present a document that proves the person's residence in the city to apply the vaccine.
Sarah warned that her boyfriend Lucas Viana also received the dose of the immunizing agent and made an appeal for fans to take the vaccines available: "It's important, please! It's not something I said that you weren't supposed to get vaccinated, on the contrary. I was here anxious, in the mad rush to be able to vaccinate me. So, understand, it's important! And not only for our own health, but also for those close to us. Please, get vaccinated!".
Check out the video:
By phone, Sarah Andrade confirms that she took the Covid-19 vaccine today #GossipingAtSBTpic.twitter.com/n4ESP8DbV3

— Gossiping (@pfoscalizing) August 3, 2021
.