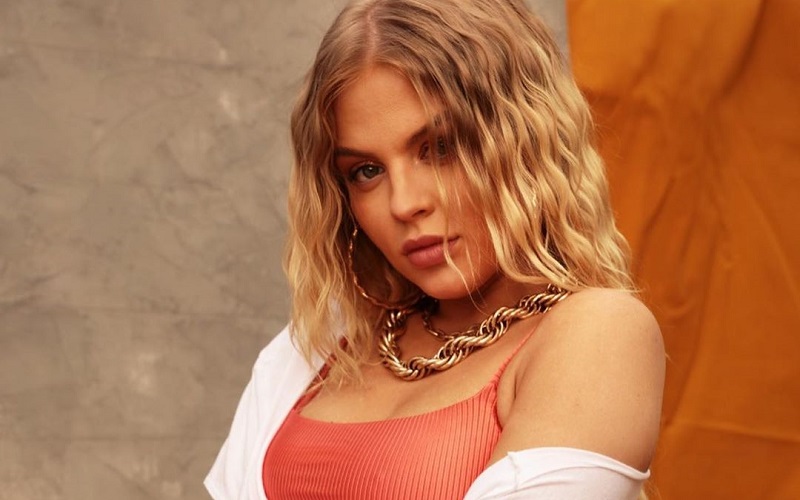 Singer and DJ used social media to confirm the release date of "Attention"; recently, the artist got into trouble after being accused again of cheating on her ex-husband, comedian Whindersson Nunes
Playback / Instagram / luisasonza
New song by the singer in partnership with the DJ will be released on Thursday, 13

After controversy with her ex-husband, Whindersson Nunes, the singer Luísa Sonza announced the launch of a new song in partnership with DJ Pedro Sampaio. Entitled "Heads up", The track was announced on the artists' social networks this Tuesday, 11th, and the release date was confirmed for next Thursday, 13. Disclosure images were published by the duo on social media. However, even with the support of the fans, Luísa was the target of criticism from Twitter users, who said that the singer would be taking advantage of the controversy of the last days to publicize her work. "He loves to create controversies so that he can immediately announce a new song," said one user, while another said: "Impressive that the timing of the controversy is always days before a release".
ATTENTION 🚨🍫 | 13.05 @DjPedroSampaio pic.twitter.com/b4zOTa2Nza

– LUÍSA SONZA (@luisasonza) May 11, 2021
After announcing the song, Luísa went to Twitter and said that the only way to deal with the situation would be "laughing to keep from crying". On Monday, 10, Luísa became involved in a controversy when answering social network users who accused her of having betrayed the comedian Whindersson Nunes, her ex-husband. The comedian, for his part, also spoke up, clarifying that the singer did not betray him during the relationship and that he chose to end the relationship. However, Whindersson said he had not seen attacks being made against his former partner. During the night, Luísa returned to the networks and said that she has been the victim of attacks for over a year, that she developed a "panic attack" and that her "family has been suffering for a year".
Gnt how can q Dps of everything still so finding a way for me to be the culprit kkkkkk laughing pn cry INTEREST

– LUÍSA SONZA (@luisasonza) May 11, 2021