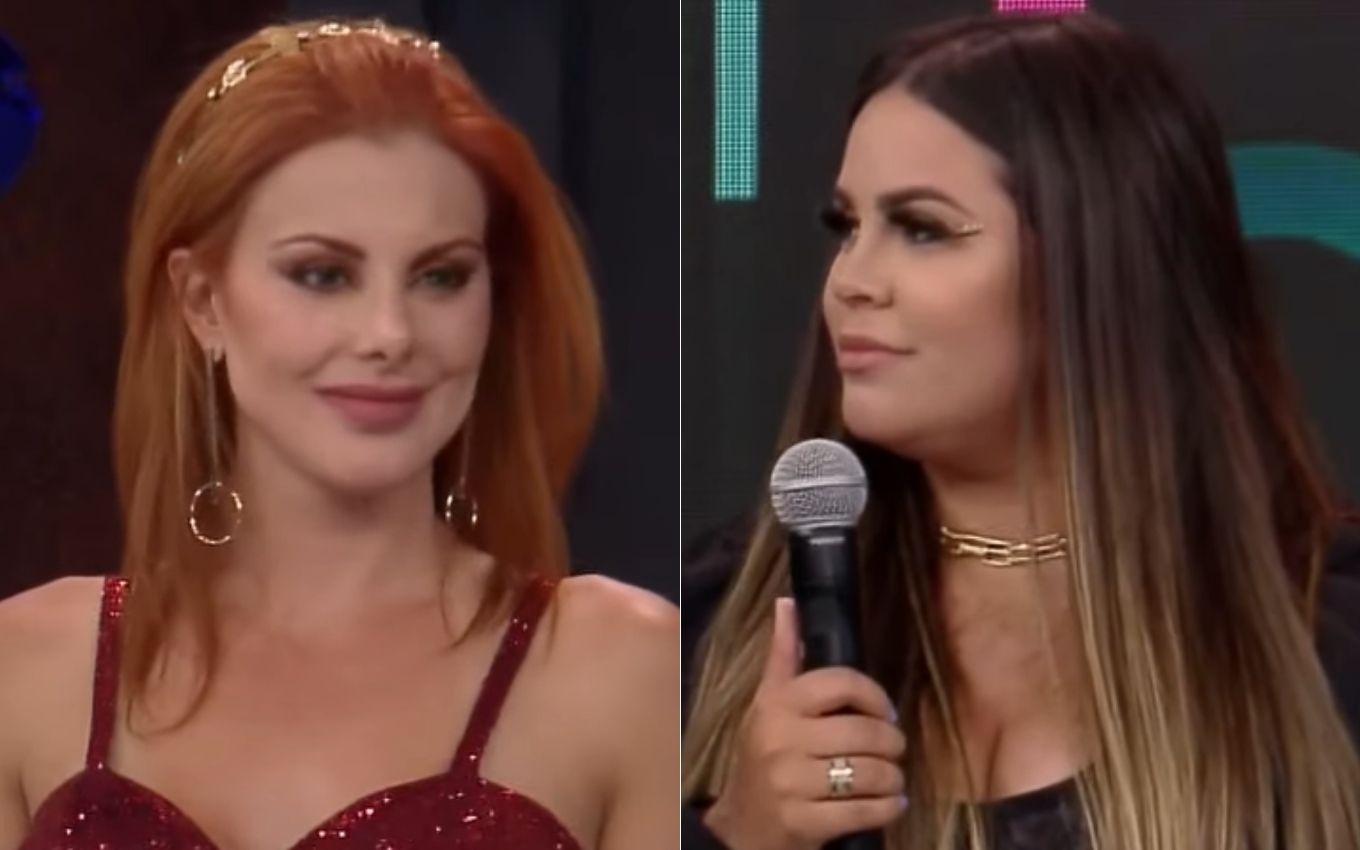 After losing the Power Couple Brasil 5, Deborah Albuquerque decided to snipe Mari Matarazzo and Matheus Yurley, champions of the season. This Saturday (24), the redhead said that she should have acted in the reality show as if she were on vacation, as a provocation to the pigeon couple. Upon realizing the message, the influencer soon countered her rival live.
"Coming to think about it, would you do something different?", asked Lidi Lisboa to the program's runners-up during the Decompression Booth, on PlayPlus. Bruno Salomão joked that he would have to learn to "troll", a term used on the internet as a synonym for mockery.
Then Deborah asked to speak and continued with the needling: "I would vacation at Power, just trolling and joking. I wouldn't be stressed, with my knee scraped, making fun of everything and everyone, betting low, not being Couple Power for real! It would be the couple in the game, since that's what counts." Bruno noticed the woman's mockery and asked her to stop commenting.
However, Mari also understood the message of the member of the phoenix couple. "Okay Deborah, accept that it hurts less love!", snapped the influencer, with a mocking tone of voice. "We even tried to keep polite, but they talked about us, so I only have one thing to say," added Yurley, who then imitated the noise of a pigeon.
During the broadcast, the defeated participant also shot at her other former colleagues in confinement. "I take from Power Couple few friends, you saw that the whole house was against us. I take that, the great friendships, the great moments. I'm sorry for those who did wrong things and were eliminated early," said Deborah.
Check out an excerpt of the confusion:
"Accept that it hurts less!" @eumarimatarazzo to @OfficialDeborahA on #CabineDeDescompressão 😱💥👫 #FinalPowerCouple

follow the #PowerCouple live on @sigaplayplus. Go to: https://t.co/QmPZnUMGsIpic.twitter.com/p2ABxOGQO2

— Power Couple Brasil (@powercouple) July 24, 2021
---
Learn all about reality shows with the podcast O Brasil Tá Vendo
Listen to "#47 – All About Netflix's Brincando com Fogo Brasil" on Spreaker.
---
Subscribe to the channel TV news on YouTube to check out our daily newsletters, interviews and live videos
.