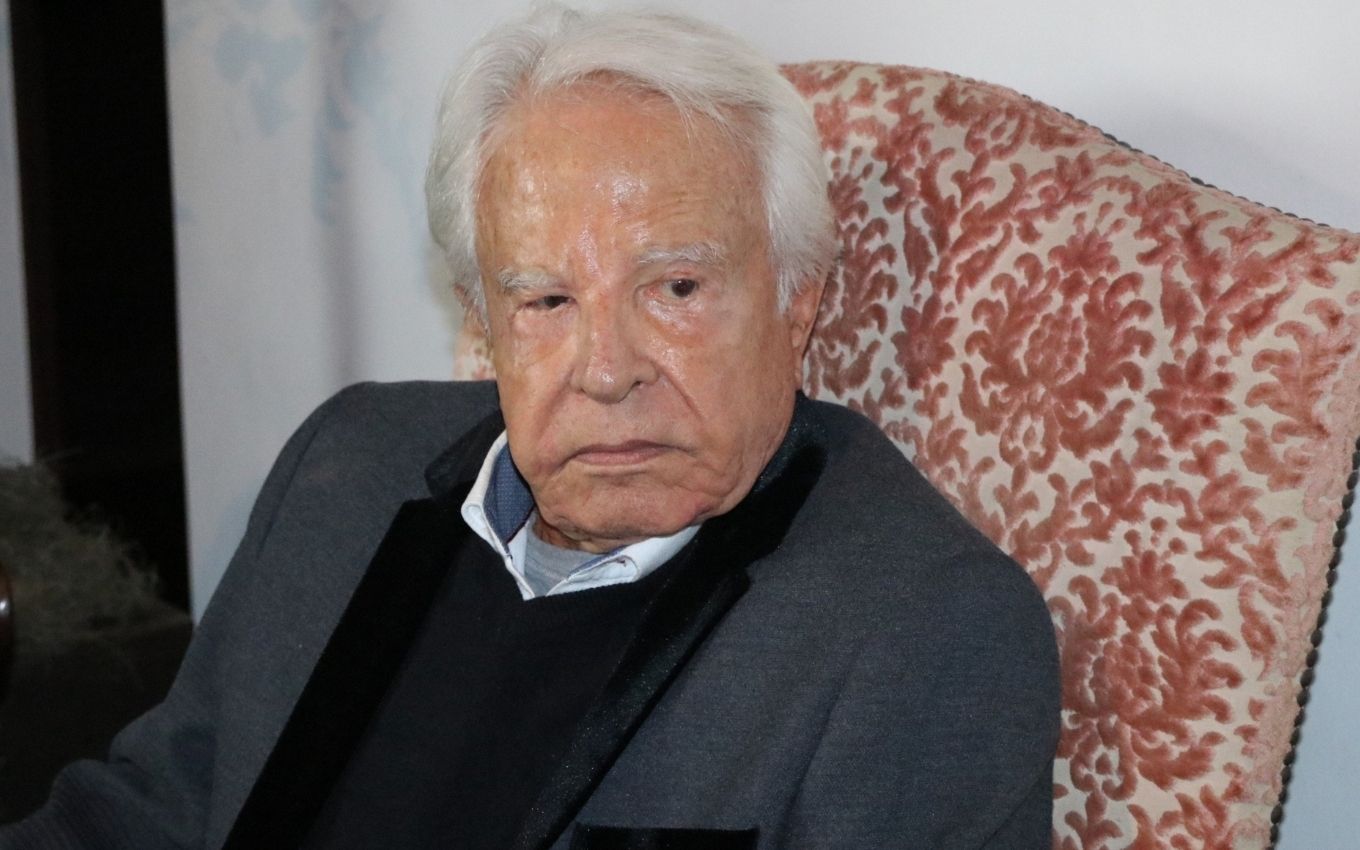 Hurt by the abandonment they say they suffered from their father, Cid Moreira, 93, two of his children got together to form the family they never had. Rodrigo Radenzev Simões Moreira, 52, and Roger Moreira, 45, met virtually just this week and decided to create a bond as brothers. "We are going to remain friends to make this comeback, try to ease all this and have a better life", declares the youngest.
"Now we're going to keep the family. I liked him a lot and we started to have contact. He's a nice person, calm and good people. I want to live with him as a brother, just like we want with our father. We don't want his money . This he has to use as he sees fit until the end of his life. That's not what we want, we want to live with him. But the only way to be heard was in this way", he points out to the TV news.
This week, Roger gave an interview to A Hora da Venenosa, on Balanço Geral, about his relationship with the former Globo presenter. Adopted at the age of 20 by the journalist, the hairdresser accused a veteran of "disinheriting" him after having his name removed from his will. Despite the fight, Brazilian law does not allow children to be disinherited.
A year and a half ago, Roger filed a lawsuit against the communicator, alleging emotional abandonment. Circulates in the press, by the way, that he would have a labor lawsuit against the professional. He denies it. "It never existed. I even ask them to present the evidence. It doesn't exist, I don't know where they got it", he emphasizes.
Being the journalist's affectionate son in adulthood, Roger lived with his father for a period of his life. The brother, in turn, said that he had no closeness to his father. He also went to Record's news to report his abandonment story.
Rodrigo is the result of the veteran's marriage to Olga Verônica Radenzev Simões. The two were together in the early 1970s. After the separation, the mother would have tried to get father and son to bond again. The two met when the boy was six and when he was nine.
play/record
Roger Moreira and Rodrigo Moreira at A Hora da Venenosa
To the journalist, the biological son of the former Globo declared that he had never received affection from his father. The heir even sued the former presenter for R$ 1 million for emotional abandonment, but lost the suit and gave up on being loved and having a family connection with the former anchor of Jornal Nacional.
Rodrigo, who lives in São Paulo, and Roger, who lives in Rio de Janeiro, decided to get together after meeting at A Hora da Venenosa. Since then, they have created a bond. "I didn't know him, because the Cid didn't treat him like a son. He didn't say: 'that's my son'. He never had this treatment. It was as if he were a stranger to him", says the hairdresser.
"Now that we're getting closer, because the Cid had no relationship with him. Rodrigo was never part of our life. He showed up now because he saw the article [na televisão]", he highlights.
Making the story public was the only way Roger could get his father's attention. According to him, if the communicator wants reconciliation, everything can end in the best way.
"This story is the opposite of what people say. I don't want money. Action was the only way to be heard. I never depended on a single cent from the Cid. I live on my livelihood. I don't charge him for it. It's hard for me to talk. These family things are complicated," he observes.
"We just want affection. If he [Moreira] want, we can reverse it. I cancel this process, and we try to fix it somehow. Rodrigo and I have affection for him, even if he doesn't have for us," he concludes.
O TV news he sought out Cid Moreira to comment on the case, but he did not return until the end of this text.
See interviews with Cid Moreira's children in Balanço Geral:
"For me it's a big trauma when someone asks about him," says son of Cid Moreira #AHoraDaVenenosa#General balancepic.twitter.com/17nlQoFxRn

— General Balance Sheet (@balancogeral) July 14, 2021
EXCLUSIVE: son of Cid Moreira is disinherited and speaks to the #General balancepic.twitter.com/C1WaGDYAsX

— General Balance Sheet (@balancogeral) July 13, 2021
Biological son of Cid Moreira speaks to #General balance and makes controversial revelations about the father. Don't miss watching it live at https://t.co/EsiKDUNakYpic.twitter.com/gGeNQ225Pk

— General Balance Sheet (@balancogeral) July 15, 2021
Advice of Cid Moreira denies assaults and accusations of biological son #AHoraDaVenenosa#General balancepic.twitter.com/7FRalJ7aKF

— General Balance Sheet (@balancogeral) July 15, 2021
Children of Cid Moreira who accuse their father of abandonment meet again #AHoraDaVenenosa#General balancepic.twitter.com/PxL0ZUPe5q

— General Balance Sheet (@balancogeral) July 15, 2021
.