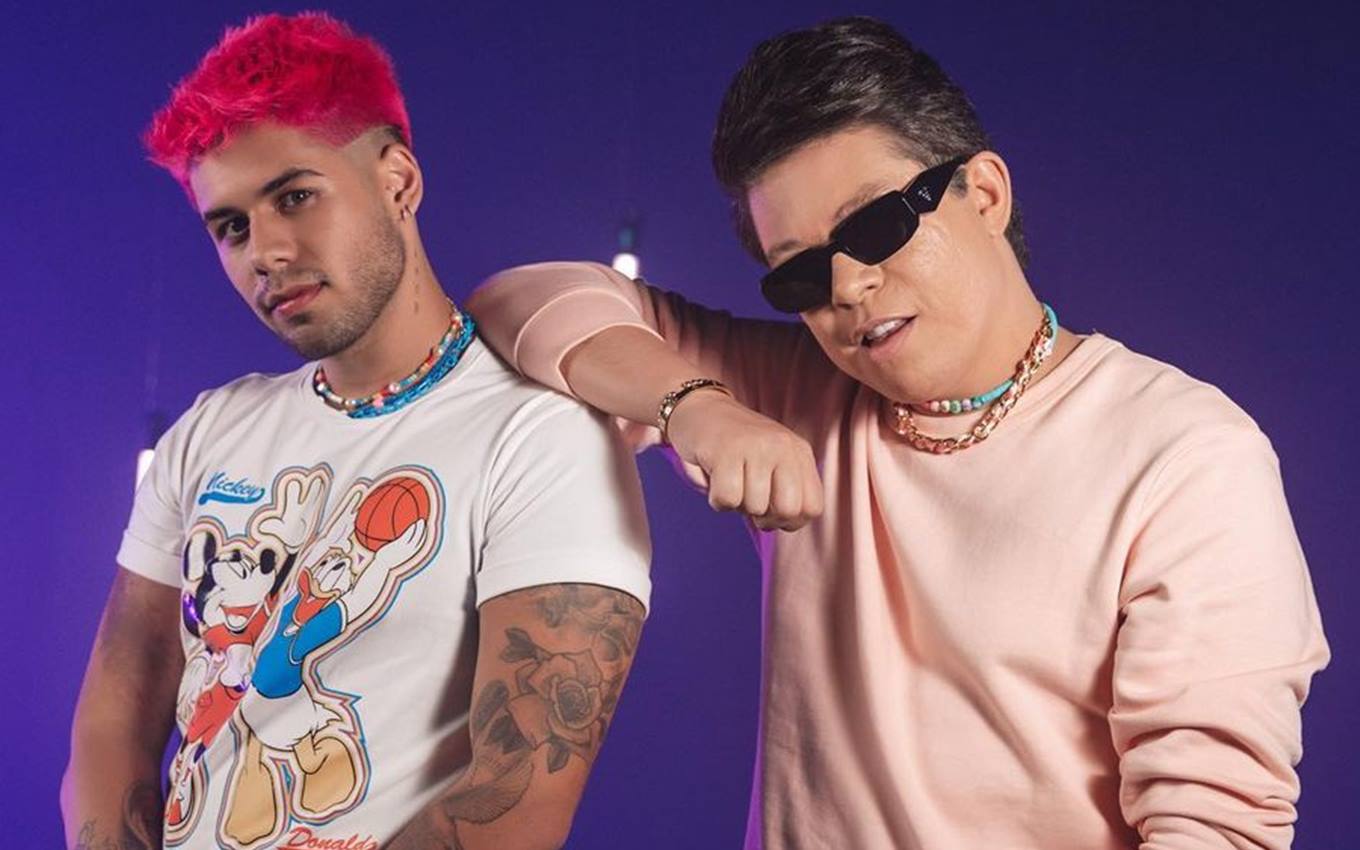 Galega music, a partnership between Zé Felipe and DJ Ivis, no longer exists on digital platforms. Leonardo's heir decided to delete the song in defense of Pamella Holanda, attacked by the singer from Paraíba, arrested last Wednesday (14). Virginia Fonseca's husband also deleted all the photos he had taken with his then-working partner.
After the images in which the DJ appears attacking the influencer were posted on Instagram, Zé explained to his followers that he would take the most prudent decision regarding the music.
"Let's see if we're going to make a new version of Galega or we're going to release another song. I'll let you know," he said in a video posted on the social network's Stories on Monday (12).
Besides Zé Felipe, DJ Ivis also lost the contract he had with the Vybbe agency, owned by Xand Avião. "Everyone knows about my connection with the DJ, but I don't think anything justifies violence, especially against a woman. As everyone knows, the DJ is part of Vybbe. Unfortunately, there's no way to continue with him in our company", announced Xand on Sunday (11).
Prison
The arrest of Iverson de Souza Araújo was held yesterday in Fortaleza, Ceará. Through social networks, Camilo Santana, governor of the state, confirmed that the musician had been arrested:
"I have just been informed by our Security Secretary of the DJ Ivis prison, in the case of the attacks on Pamella Holanda. The preventive detention had been requested yesterday by our Civil Police and recently decreed by the Justice.
Last Tuesday (13), Pamela Hollanda also spoke about the moments of terror with her ex-husband. The influencer said that, in addition to the slapping caught, she also had to deal with other aggressions from the DJ that were not disclosed.
"I tried to believe that he was doing that because of his temper. I believed that his temper was to blame for that, I wanted to justify why I didn't believe he could be doing that to me," she said during the Meeting with Fátima Bernardes.
.