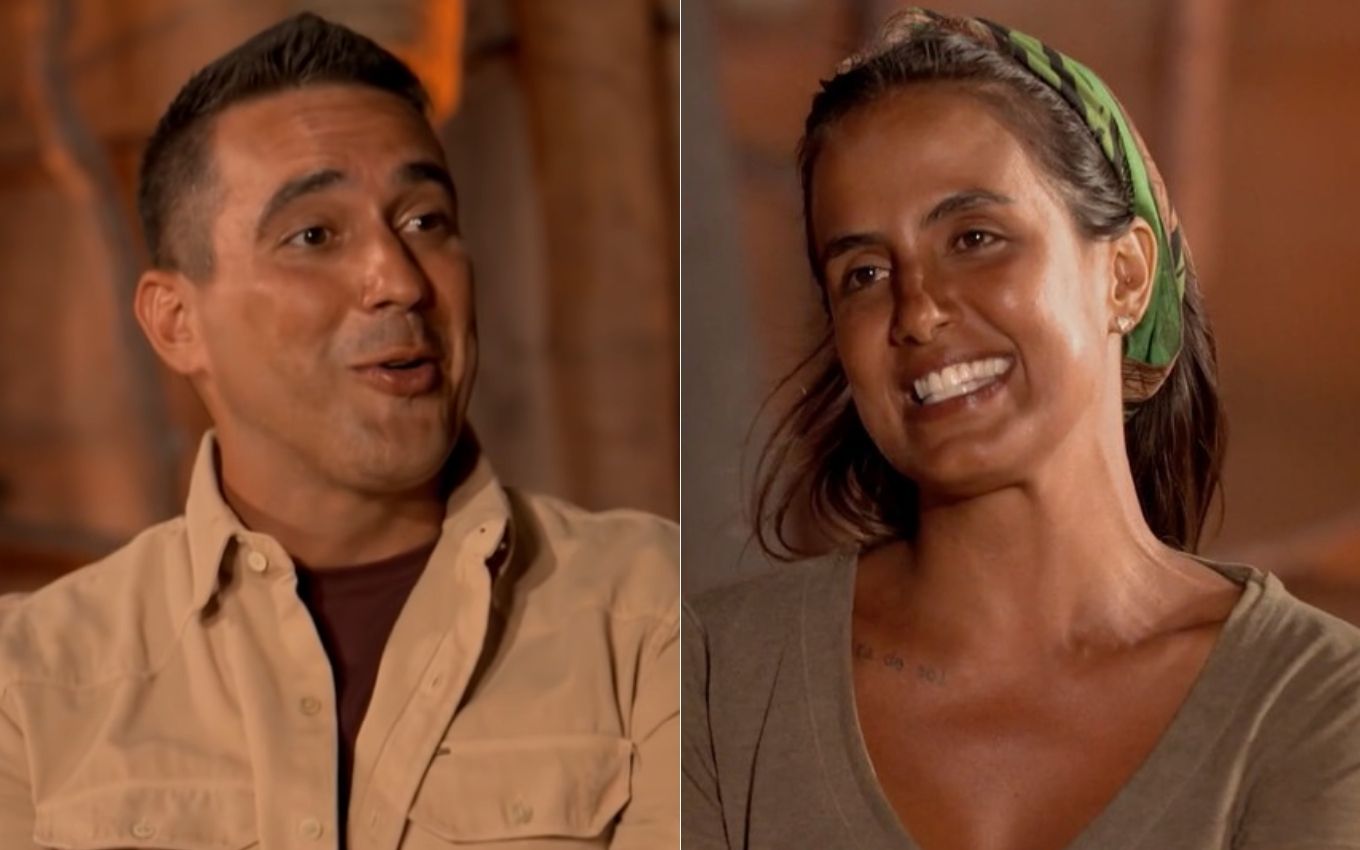 Carol Peixinho admitted that she already had a love interest in Andre Marques, host of No Limite 5. This Tuesday (20), after reality fans cheered for a romance among globals, the publicist warned that she is still single and explained the old crush by the actor of Malhação (1995).
"He is awesome, right? I loved the message! Mocotó was my crush in the past", confessed Carol in an interview with Gshow. In the chat, she recalled Marques' role in the teenage plot and the message he sent after the elimination of the survival reality.
Andre said in the message that Carol is "beautiful, warrior, strong, no-frills and no mimimi. If I was ever a father, I would want a daughter like you. You are the perfect friend, the perfect girlfriend, the perfect woman and everything you can. want to be, because you decide and the world is yours". The publication encouraged internet users, who began to root for this alleged affair.
However, the eliminated one reinforced that she is single and took the opportunity to put an end to the brief emotional involvement she had with Arcrebiano de Araújo, known as Bil, during the new confinement: "What happened in No Limite stayed in No Limite".
About the final of the reality show, she is betting on the victory of André Martinelli, her former partner at Tribo Calango. "A focused, agile, intelligent guy, who has my admiration and cheers!", concludes Carol.
---
Learn all about reality shows with the podcast O Brasil Tá Vendo
Listen to "#46 – Not a Goat's Eye Saved – Final Analysis on On Limit 5" in Spreaker.
.