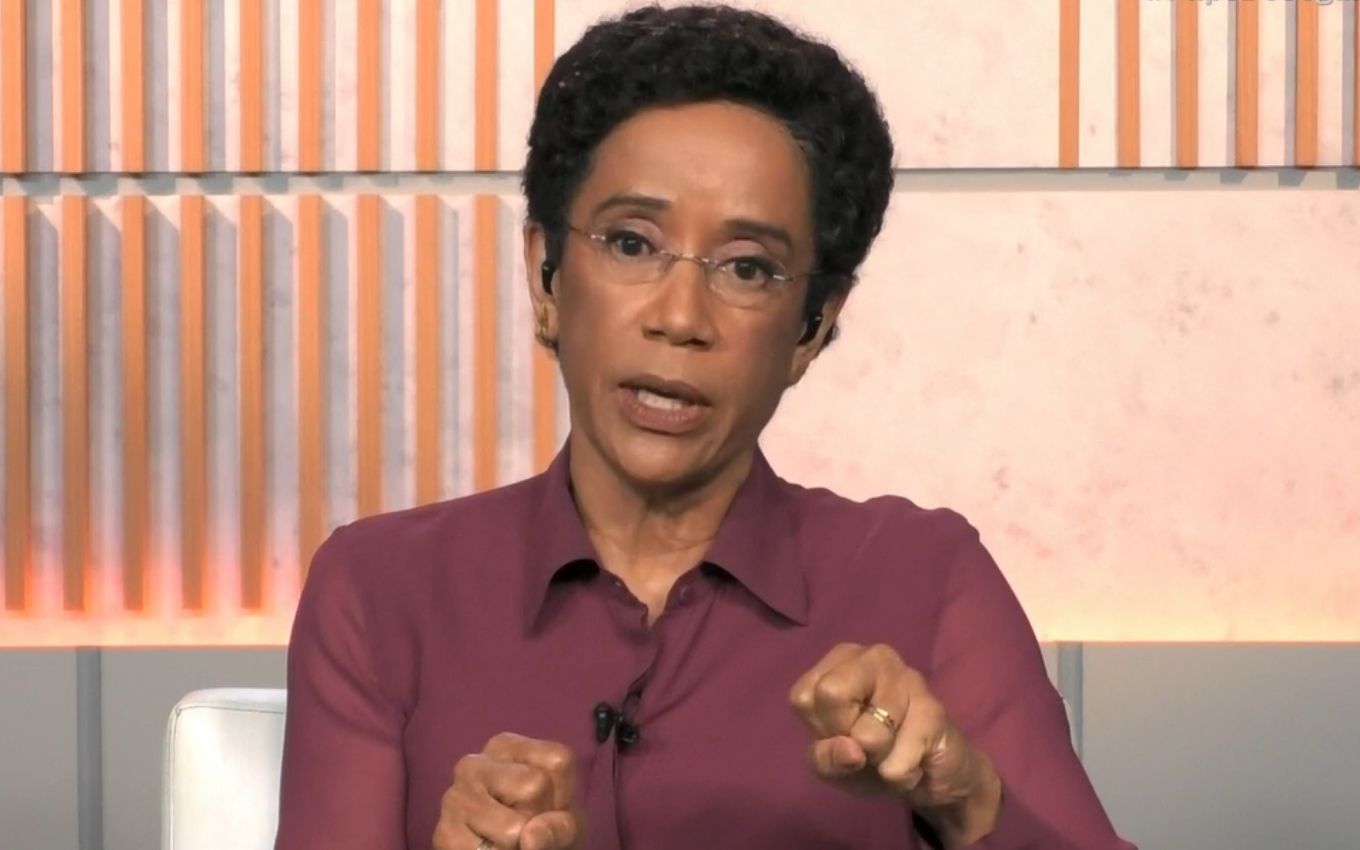 Journalist at Globo in Brasília (DF), Zileide Silva made an outburst about the fight against breast cancer. This Monday (4), the professional reported her experience during chemotherapy treatment and, after the cure, said: "It's a lot of fear, a lot of anger".
"I won't deny it, during the whole process, it's a lot of fear, a lot of anger, [você se pergunta:] 'why is this happening to me'? It's not an easy treatment, chemotherapy is extremely complicated, it lets you down, a little insecure. But then, I'm kind of a Poliana. I was sure I was going to get over this one more," said Zileide in an interview with Papo de Segunda, from the GNT.
During a chat with Fabio Porchat, João Vicente de Castro, Francisco Bosco and Emicida, the political journalist related her experience when she discovered she had cancer.
"It's scary. This is news that no one wants to receive, cancer. For a long time, we didn't even say the word cancer, we used to say: 'Oh, there's a disease' or 'There's a problem.' cancer is almost synonymous with death. It gives us a fear, it gives us a terror of how to face it, but we have a chain of friends, family and doctors," she pointed out.
"I had this organized crowd talking to me: 'Hey, come on, get up! You can cry today, but get up, shake the dust, let's face whatever it takes.' . They know what they are doing. At the beginning they are very afraid, then a certain anger, the discomfort of the treatment and then, let's get over this one, let's get on the boat," added the journalist.
In the program, Zileide also commented on the importance of the presence of black people in the media: "Brazilian television is still very white. In the last year, it has changed a lot, you mainly see advertising, there are many black actors and actresses. Now, there is still this one space to be occupied".
Check out some excerpts from the program:
"It's frightening, terrifying how to face it, but then we have a chain of friends, family and doctors." #Pink October#PapoDeSegundaNoGNTpic.twitter.com/RT9cMFjYue

— Canal GNT (@canalgnt) October 5, 2021
"It scares, yes. Cancer is not an easy word until today, but it has treatment, it has a cure. So let's face it." Zileide Silva ❤️ #PapoDeSegundaNoGNTpic.twitter.com/A2GcjMH9B0

— Canal GNT (@canalgnt) October 5, 2021
.