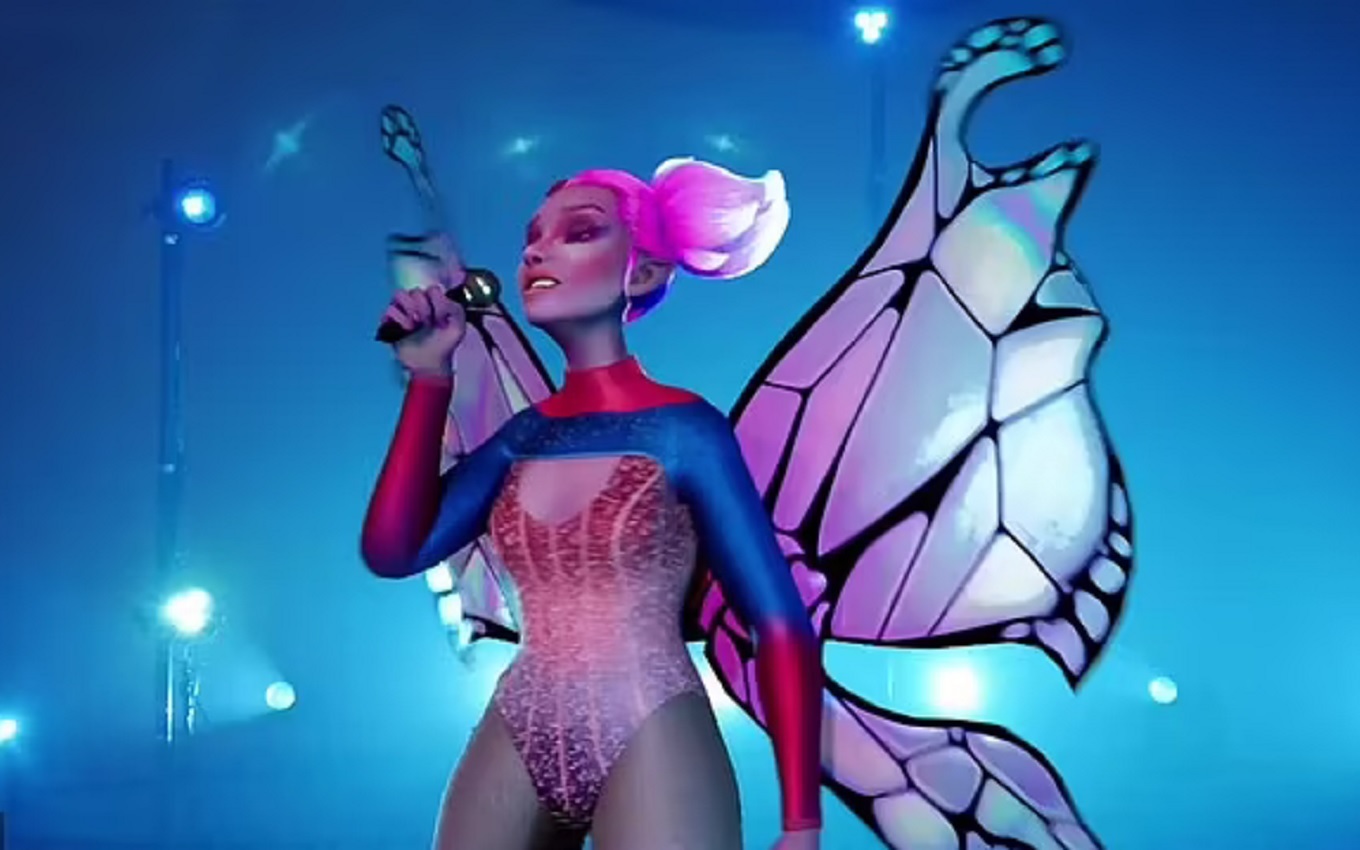 Due to the success of The Masked Singer Brasil, Globo already monitors possibilities of realities of the same genre for its programming. One of them studied is the Alter Ego, American Fox reality show that debuts this month and that already gets attention because of its bizarre mix of The Voice and The Circle. The singers perform hidden — not behind masks, but avatars, or virtual characters.
The Alter Ego is one of Fox's big news for the US season. It will be shown, interestingly, after The Masked Singer there. Images of the attraction have already gone viral on social media, and many people were impressed by the way the show is produced.
According to the TV news, Globo's acquisition directors observe the results and the acceptance that Alter Ego will have in the United States. If it goes well and the program flows as everyone expects, the channel will start negotiations to try to bring the format to Brazil as soon as possible.
Globo's monitoring of the format began precisely when Alter Ego videos began to go viral on social networks. The network saw in the format a great potential to attract not only young people, but also an older audience that enjoys musical competitions.
What encouraged Globo to go after different formats was the success of The Masked Singer Brasil. The program, led by Ivete Sangalo, is already the largest audience of the network's shows since its debut. A second season for 2022 is in well-advanced negotiations.
How is the Alter Ego, that Globo wants
The Alter Ego is produced and created by the executive Matilda Zoltowski, one of the names behind Dancing With the Stars – with a format very similar to the Dance of the Famous, a success on Globo's Sundays.
This upcoming TV Show 'Alter Ego' uses performance capture in such a unique and interesting way! I'd love to see more mixed reality TV and Game Shows like this in the future! pic.twitter.com/vsv1Lrzp3r

– Mike – VRO (@vr_oasis) September 11, 2021
In it, four jurors will evaluate a musical talent that creates a virtual avatar to go on stage. His face does not appear, but his movements are captured by sensors that reproduce them in a 3D version.
The program is expensive, not only for digital creations. In the team of artists, the reality musical will have as judges the artists Grimes, Alanis Morrissette, will.i.am and Nick Lachey. The presentation will be by Rocsi Diaz, from Entertainment Tonight — the American version of TV Fama, by RedeTV!.
.