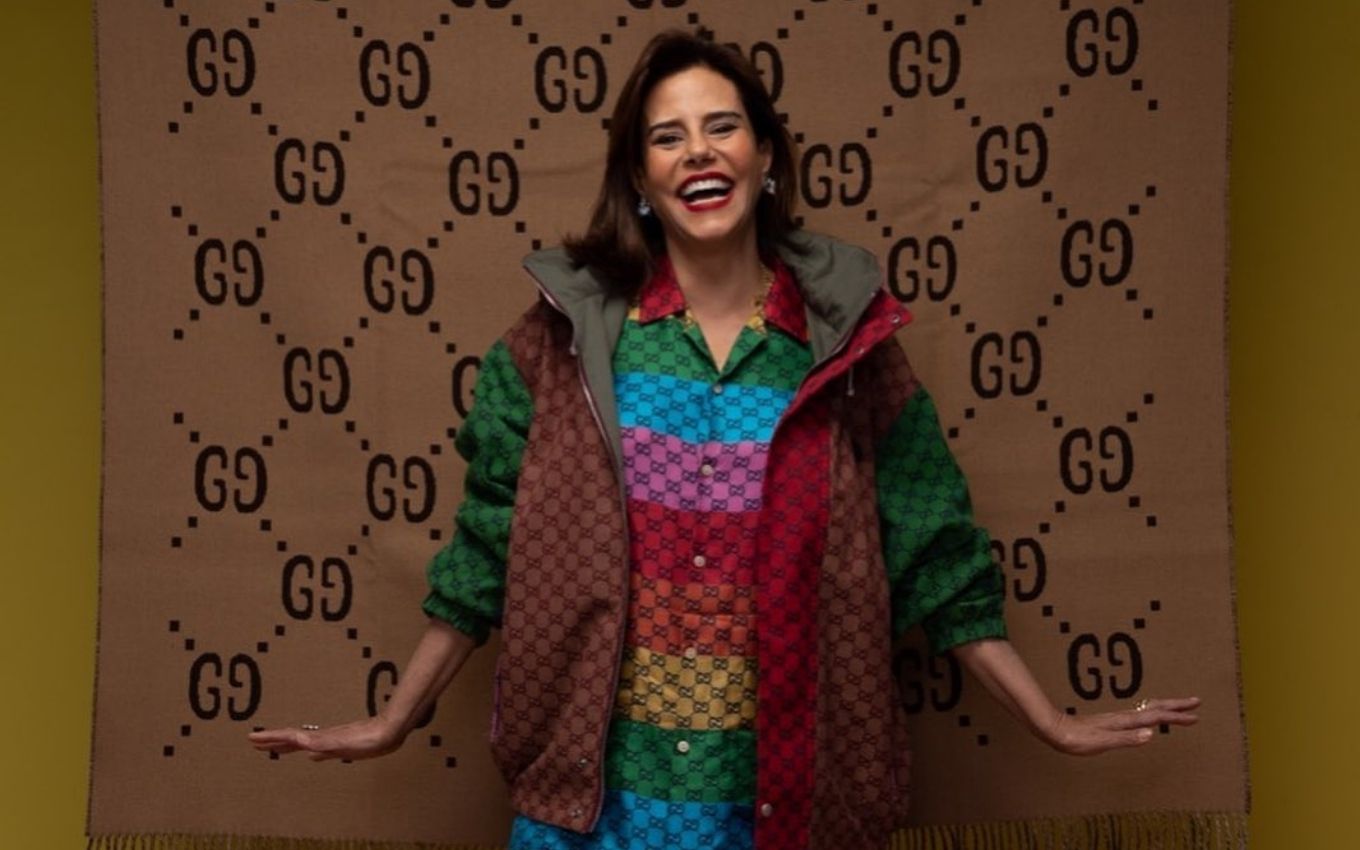 A month ago, Narcisa Tamborindeguy went viral on the internet when she spent a perrengue with Maitê Proença during a live broadcast. The 54-year-old socialite became a meme, but the mico resulted in a search for her work on the web. Since then, she has profited on social media. "You can always earn an extra", he delivers about the good phase.
Who would have thought that a stalled live and a hostess bewildered by the failure would yield good results. On the occasion, after Maitê lost the connection, Narcissa repeated several times that the actress returned to tell a story of Catharina Tamborindeguy, her daughter with businessman Caco Johannpeter. "Catharina's account," he asked. It was also like this with the phrase: "Travou, Maitê".
The digital influencer, who has a YouTube channel, has been doing interviews on her social networks. She recalls with fun the virtual meeting with the actress and personal friend. "We've been neighbors in the same building for years and we became mothers at the same time, our daughters Maria and Catharina grew up together. That's why I insisted she tell stories about my daughter Catharina, who always went to her house", she laughs.
Nationally known for having starred in Mulheres Ricas (2012 -2013), in Band, Narcisa became a generator of memes with her catchphrase: "Oh, that's crazy!". Internet users started looking for videos and old publications by the journalist and lawyer. She admits that the balance of all this is positive, but that she also needed to learn how to deal with haters.
"I get this [a procura] naturally, as I am very spontaneous. This is my way, I'm not faked. Sometimes I get apprehensive when my lines are distorted. I know that, unfortunately, there are a lot of nasty people in the world. I notice this kind of movement when people stop me in the street to take pictures with me releasing a catchphrase or writing this catchphrase in the comments of my lives and posts", he points out.
"Many [internautas] do hashtags with my lines and even dubs on TikTok. Some are very unpleasant and even aggressive. But I prefer to focus on the positives, because I feel that the part that likes me is infinitely greater than the part that criticizes or curses me," he adds.
Since the last time it went viral, Narcissa got some advertising contracts. He repeated the scene with Maitê for a digital retail platform and even advertised for a mall that has Catharina in its name. She admits that demand for so-called publis has increased, which is good for her already ample pocketbook.
"Oh, what a curiosity! You can always earn a little extra. But the best payment is knowing that people want me to promote their business not because I'm a character, but because I'm myself and loved by the public", she observes .
playback/Band
Narcissa and Val Marchiori at Rich Women
Boninho's ex-wife
The public affection really exists. The curiosity, in fact, is greater. She recently rescued a photo with JB de Oliveira, o Boninho, her ex-husband. They got married in 1983, spent three years together and have a daughter, Marianna Tamborindeguy de Oliveira. The businesswoman's past surprised those who didn't know her story, and she was amused by the people's amazement.
"I have fun, but I'm also upset by nasty and clueless comments. But I'm calm, because my personal life is an open book and the end of the two marriages I've had was not for reasons that embarrass me or scandalize my family, nor mine two daughters I had with each one of them. I am a well resolved and happy woman being Marianna's, Catharina's mother and Bento's grandmother [filho de Catharina]", account.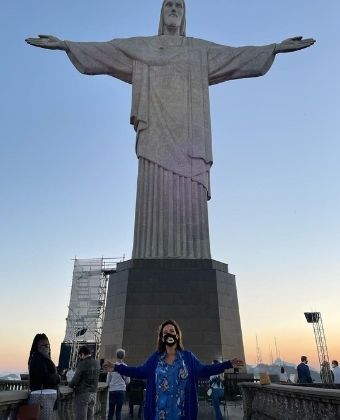 In evidence on the internet, Narcissa says she has plans to make more money. Now, she wants to invest in tourism. "I am, together with some friends, studying the creation of some paintings. Among them, short videos recorded and edited previously, where I will present places in Rio de Janeiro to my followers. I love Rio and nothing fairer than promoting even more the my city, a Marvelous City, full of charms".
Before the pandemic, she was in full swing with her YouTube channel, Ai Que Loucura!. The quarantine period put a stop to his projects as youtuber. But, because of her rise as a digital influencer, she has already resumed plans on the platform.
"[A pandemia] It made it impossible to make my programs recorded with my guest in person. But I'm already structuring this and I hope to be able to come back soon, after vaccination progresses further and the situation actually stabilizes. Oh, what a vaccine!", he finishes.
See recent posts by Narcisa Tamborindeguy:
VISITING CATARINA pic.twitter.com/DgbcCSm6bD

– Narcisa (@narcisa) September 7, 2021
.