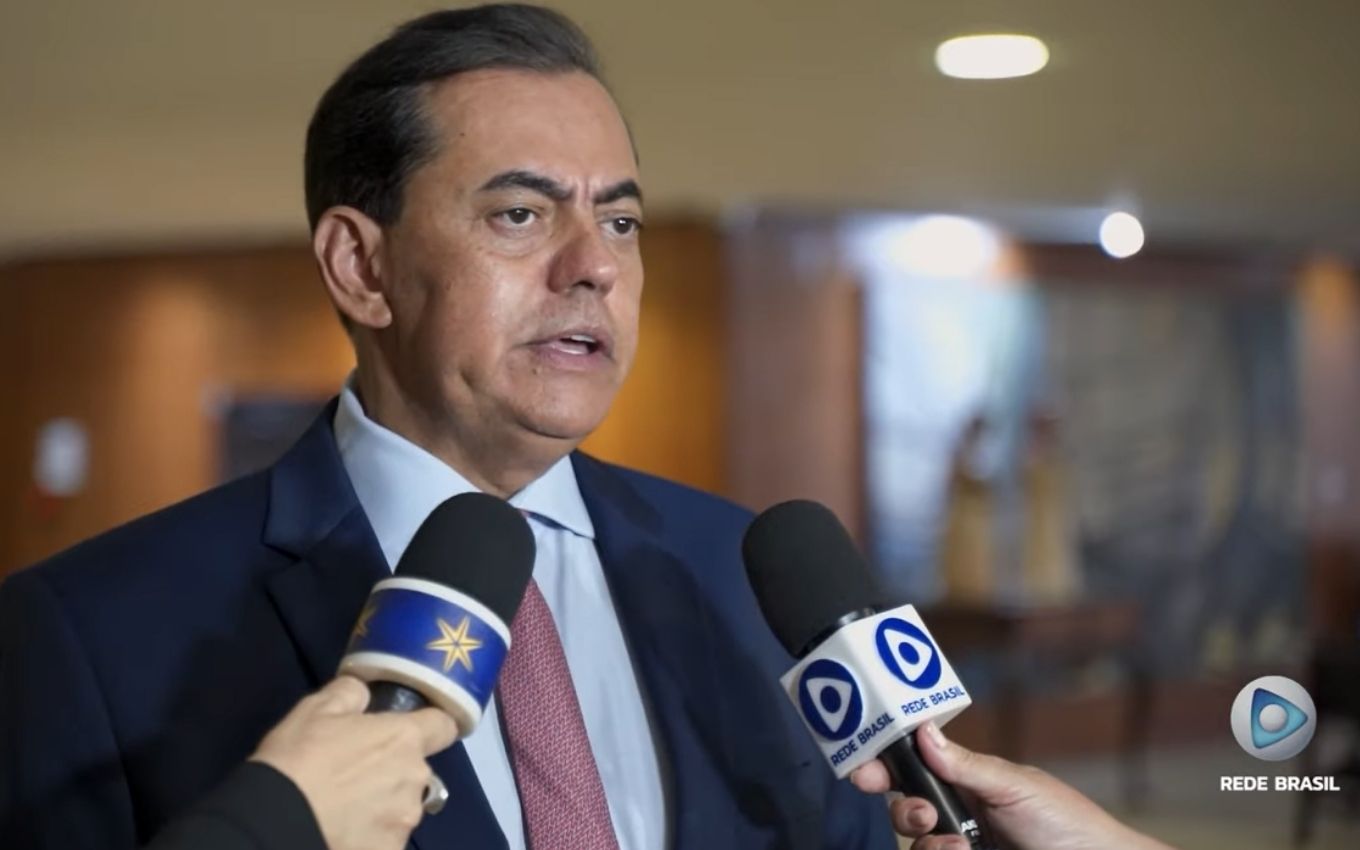 Marcos Tolentino, owner of RBTV (Rede Brasil de Televisão), was summoned to testify at Covid's CPI under penalty of fine. This Monday (13), the Federal Court of Brasília also authorized coercive driving if he tries to miss again. The hearing is scheduled for Tuesday (14), at 9:30 am.
The court ordered that Tolentino be notified to appear at the deposition. If he does not go, in addition to paying a fine, he may be held responsible for the crime of disobedience.
According to Folha de S.Paulo this Monday (13), the judge responsible for the court decision recalled that Tolentino has a habeas corpus that allows him to remain silent during clarifications.
"In this case, if regularly summoned, the witness fails to appear without a justified reason, the police authority may be asked to present the witness or to conduct it by a court official, with the assistance of the public force", wrote the magistrate. According to CNN Brasil, the businessman will be heard at 9:30 am.
The owner of RBTV was expected to testify at Covid's CPI on Sept. 1, but got a medical certificate for urticaria and missed the session. During the investigations, Tolentino was appointed as a hidden partner of the FIB Bank, the company responsible for offering an irregular amount in the purchase of the Indian vaccine Covaxin.
At the hearing, the objective was to pressure him to obtain details of the negotiations and explanations about his relationship with Ricardo Barros (PP-PR), leader of the government in the Chamber, with whom he is a personal friend.
When absent from the CPI, the lawyer was criticized by Omar Aziz (PSB-AM), chairman of the commission. He called the clinical director of the Sírio Libanês hospital — responsible for the medical certificate — who promised to conduct a technical survey on the situation in Tolentino.
"If the Syrian Lebanese comes with a different diagnosis, the two doctors will come here at the CPI to explain this. How do they protect criminals? Protect investigated? They protect people who tried to take advantage of the purchase of vaccines for Brazilians," cried Aziz on the occasion .
See an article about Marcos Tolentino on CNN Brasil:
.