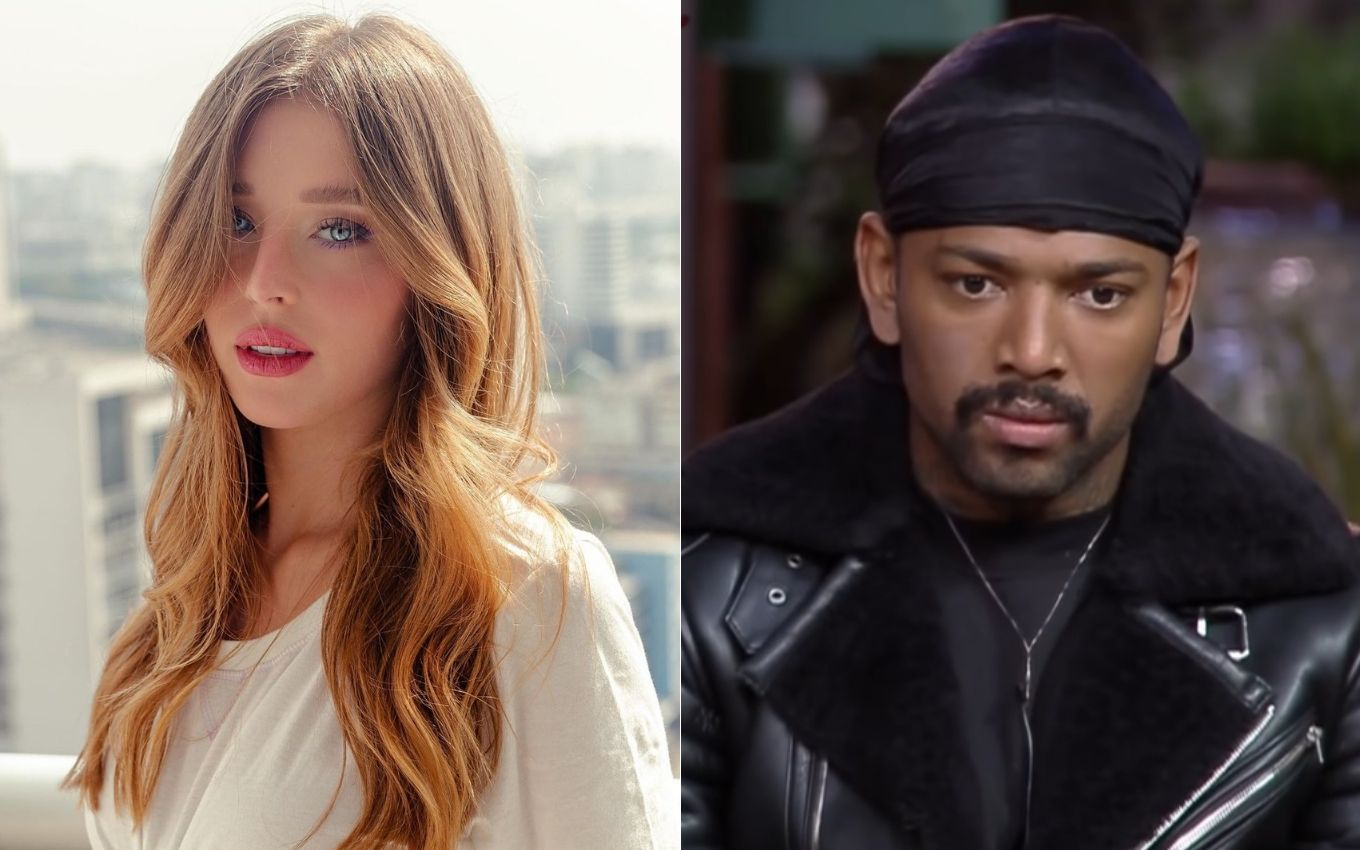 Duda Reis spoke about the expulsion of Nego do Borel from A Fazenda 2021. This Saturday (25), after Record removed the singer from the competition, the singer's ex-girlfriend stated that the public knew a third of what the funkeiro is capable of. to do. "I had huge triggers," she pointed out of the scenes of controversy between her former partner and Dayane Mello.
"For the sake of my mental health, today my family and my team took me away from social media. I usually record videos talking, however, when I saw the image of my aggressor forcing a sexual relationship with a 100% vulnerable woman, I automatically had triggers and developed a series of panic attacks. I remembered what I was living and I remembered how hard it was to have been discredited by many people for a long time," began Duda.
In the outburst published on Instagram, the model commented on the artist's appearance in the reality: "It only took you two weeks to get to know a third of what such a man is capable of doing. I guarantee that the coexistence, without being recorded, is much worse".
"For Dayane Mello and all women victims of vulnerable rape and a wicked man, I feel sorry for you and feel your pain more than you can imagine," added the redhead.
In the message, she again questioned Borel's entry into the reality of Record. "I hope you make room for people who deserve to be there. After all, a criminal's place is in jail. That the station, the bishop [Edir Macedo] it's the [Rodrigo] Carelli can honor with the religiosity that they have always preached, but never put into practice," the actress needled.
Borel was expelled from A Farm 13 after being accused of forcing a sexual act with Dayane during the night. The case gained strong repercussions on social networks and, in addition to the withdrawal of the reality, the singer will be investigated by the Civil Police of São Paulo for alleged practice of rape of a vulnerable person.
Check out the publication:
---
Learn all about reality shows with the podcast O Brasil Tá Vendo
---
Subscribe to the channel TV news on YouTube to check out our daily newsletters, interviews and live videos
.