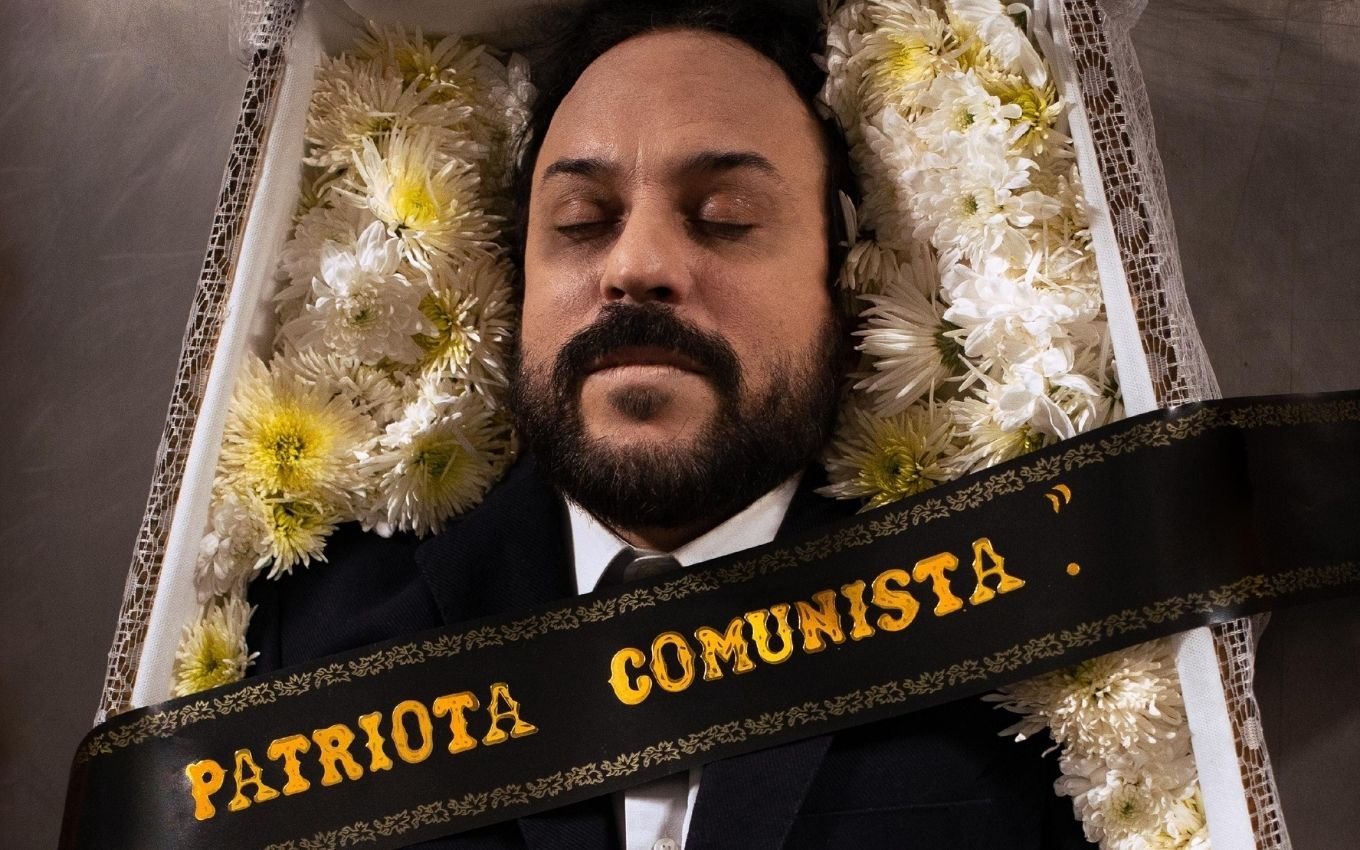 Gabriel O Pensador released the clip for the song Patriota Comunista this Wednesday (21) amid protests by some residents of Uberlândia (MG), who took a stand against the recordings at Cemitério Parque dos Buritis. Criticizing the government of Jair Bolsonaro (no party), the video reflects on the Covid-19 pandemic, which claimed more than 545,000 deaths in Brazil.
Last weekend, ten days after filming, the rapper aroused revolt in Juliana Lessa, former presenter of Hora da Venosa, on TV Paranaíba, an affiliate of Record in Minas Gerais. The resident reported feeling disrespected, as her parents were buried at the site.
After the journalist's complaint, a councilor notified the City of Uberlândia, which through the Municipal Environment and Urban Services said it would investigate the case as there was no request for recording. Today, the singer commented on the episode during a press conference, and said he made adjustments to the video to avoid problems.
Yesterday, on the eve of the launch, we had a surprise related to the controversy at the cemetery, as the owners of the site were more concerned. They asked us to remove the images from the headstones. They said the notification that had arrived had a somewhat menacing tone. And in fact we were never going to show any headstones that could be identified. This was very stressful here, we talked with lawyers to understand what was best, what was necessary, what was correct, and that made us take out some short scenes, which would not spoil the film, but which were hard work and we used an effect over the other scenes to prevent any headstones from appearing.
The singer says that his team received a copy of the notification sent to the cemetery. "I understand that a public agency has a duty to verify and carry out such an inquiry, but there is nothing wrong. And that has been finalized, we have withdrawn what we think we should withdraw."
Gabriel recognizes that the controversy generates curiosity, which can increase the views of the video, but says he didn't want to go through the episode. "I dismiss this controversy, it was a headache. We were so capricious."
Patriota Comunista represents Gabriel's nightmare, in which he is dead and meets Aldir Blanc (1946-2020), actor Eduardo Galvão (1962-2020) and Paulo Gustavo (1978-2021), victims of Covid-19. He also pays tribute to his father, who died of respiratory problems last year.
"It's as if I could vent an anguish I feel, not just with politicians, but with us. It's a deep disappointment that I've felt with our society. So, it's a cry of despair of wanting to see if people they can open their eyes a little more," he concludes.
Watch the Communist Patriot clip:
.