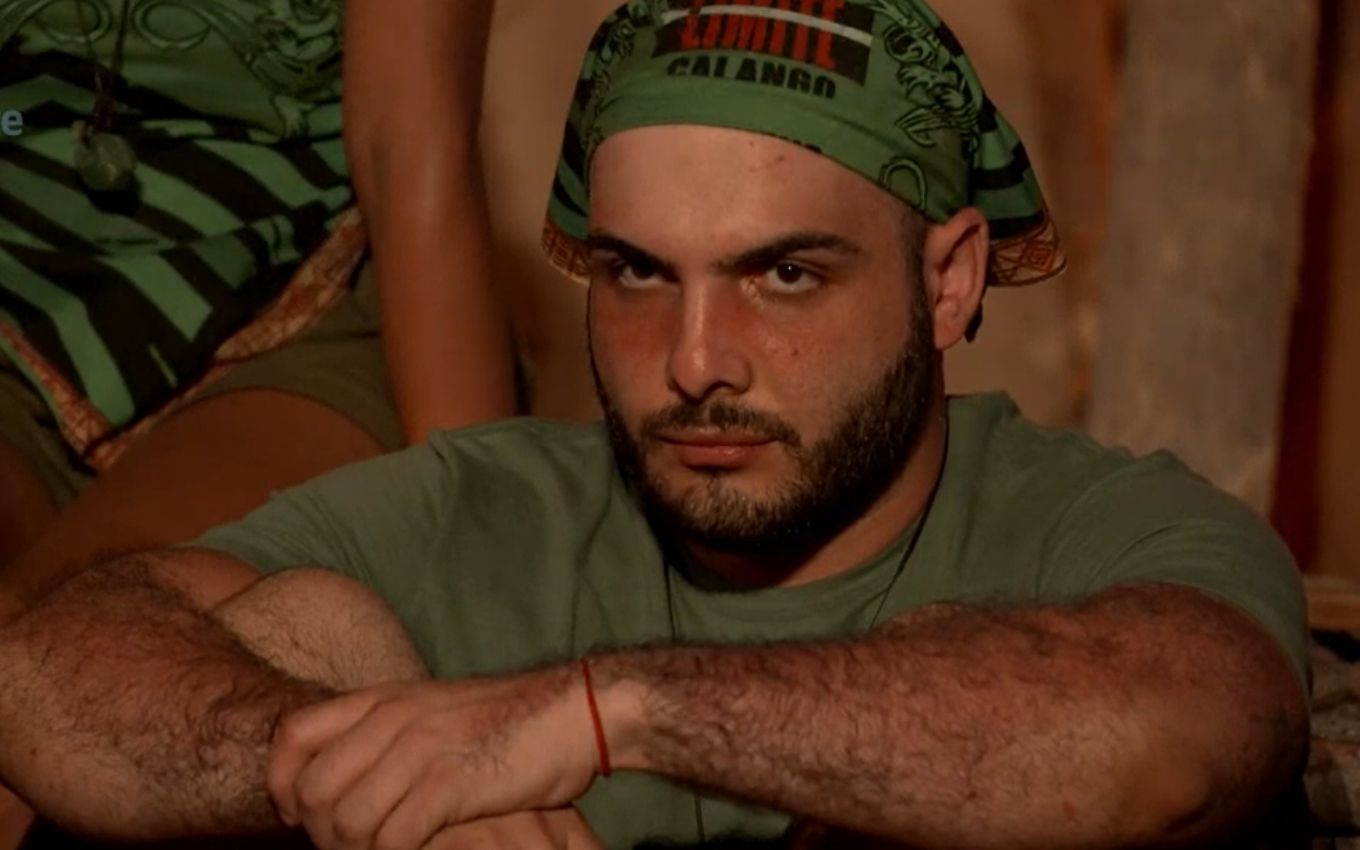 Mahmoud Baydoun was the first one eliminated from No Limite 5. The sexologist tried to convince his colleagues in the Calango tribe to eliminate André Martinelli, but the shot backfired and he left the survival competition on Tuesday night (11).
As soon as they returned to the camp after being defeated in the Immunity Test, the members of Calango started talking about votes, especially Mahmoud, who felt very threatened.
First, he tried to architect votes against Carol Peixinho, and promised Angélica Ramos that he would be able to convince Gleici Damasceno and Kaysar Dadour to go against the digital influencer.
But when talking to the BBB18 champion, he discovered that Carol was not in the race and soon directed his forces against André. Gleici, Kaysar and Mahmoud voted for the model, but all the rest of the cast was against the sexologist, who was said to be the weakest and least dedicated to the evidence.
Premiere with confusion and strife
The members of Calango took the lead in the first episode of the reality show, but were soon surpassed by Carcará rivals in the first race of the season. Thus, the team of Ariadna Arantes and Guilherme Napolitano managed to stay in the best camp of the program, while Baydoun and company faced more strife.
On the second day of confinement, the teams faced the Proof of Privileges. Former BBBs had to drive a raft on a sand track. However, in each season, people and heavy items were placed on the vessel, which increased the difficulty of the race.
The Calango team won this stage, which provided access to kits with food and survival items. Angélica provoked Íris Stefanelli, which irritated the blonde and increased the tension in reality.
Then, the participants faced the Proof of Immunity, in which all members of each team were tied up and needed to run together, while each held a five kilo bag.
Jéssica Mueller, from Calango, dropped a bag on the floor, which caused the team to be eliminated from the dispute and the team to go to the Elimination Portal, where Mahmoud was the most voted to leave the attraction.
---
Subscribe to the channel TV News on YouTube to check out our daily BBB21 newsletters
---
Find out all about reality shows with the O Brasil Tá Vendo podcast
Listen to "# 38 – Five news that promise to pump Power Couple 5!" in the Spreaker.
.