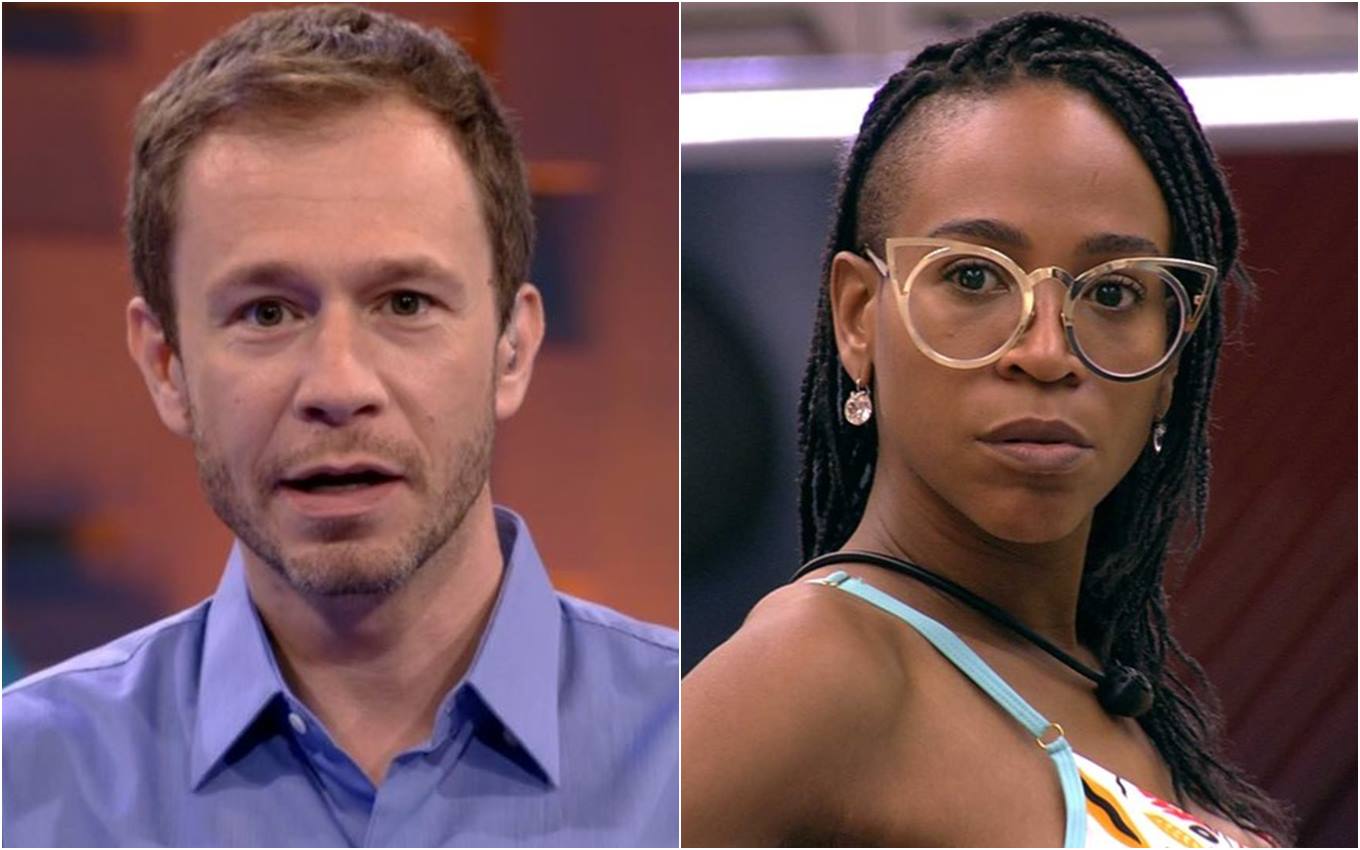 Karol Conká did not swallow the fact that she was ignored by Tiago Leifert during the discord game last Monday (1st) at BBB21. After exchanging barbs with Lucas Penteado, the singer asked the presenter for the right of reply, but took a cut. After the program, she reflected on the situation. "I couldn't speak," he said.
In conversation with Kerline Cardoso, Pocah and Projota, the sister said that she did not understand Leifert's attitude very well. "I couldn't speak at any time when I was pointed out by Lucas as a person who called him 'shit'. It's my dialect. If he has that way and I can't have that way?" .
"Maybe it's these two things that I took hard. Speaking of that and inducing everyone to go to the confessional if he freaked out at the party, I don't think it's normal, which is his behavior. Or maybe it's because there was nothing to defend myself in that time, and it would be just another blah blah. I really don't know what it is ", he concluded.
At the moment mentioned by Karol, Leifert preferred to ignore the singer's call and passed the word on to Juliette Freire, who was one of the highlights of the game of discord. "Why can't I speak, Tiago? Everyone does," complained Conká.
Check out the following videos:
karol conka being ignored by tiago, THAT TASTE # bbb21
pic.twitter.com/CK6CUrd52N

— robert 🍑 (@kyliemotivada) February 2, 2021
Karol goes on trying to understand Tiago's interruption …. we explain:

NOBODY MORE ENDURES YOUR BARITS! TIAGUITA TALKS, MAMACITA SITS. # bbb21pic.twitter.com/Jbt4UujMw6

– cris no dias 🎓⭐️🦋🍑 (@itsbieu_) February 2, 2021
---
Learn all about BBB21 with the podcast O Brasil Tá Vendo
Listen to "# 24 – Who are the protagonists, boatmen and scams of the BBB21?" in the Spreaker.
Feedback Policy
This space aims to expand the debate on the subject addressed in the news, democratically and respectfully. Anonymous comments are not accepted nor do they violate ethical and moral laws and principles or promote illegal or criminal activities. Thus, slanderous, defamatory, prejudiced, offensive, aggressive comments that use bad words, incite violence, express hate speech or contain links are summarily deleted.
.