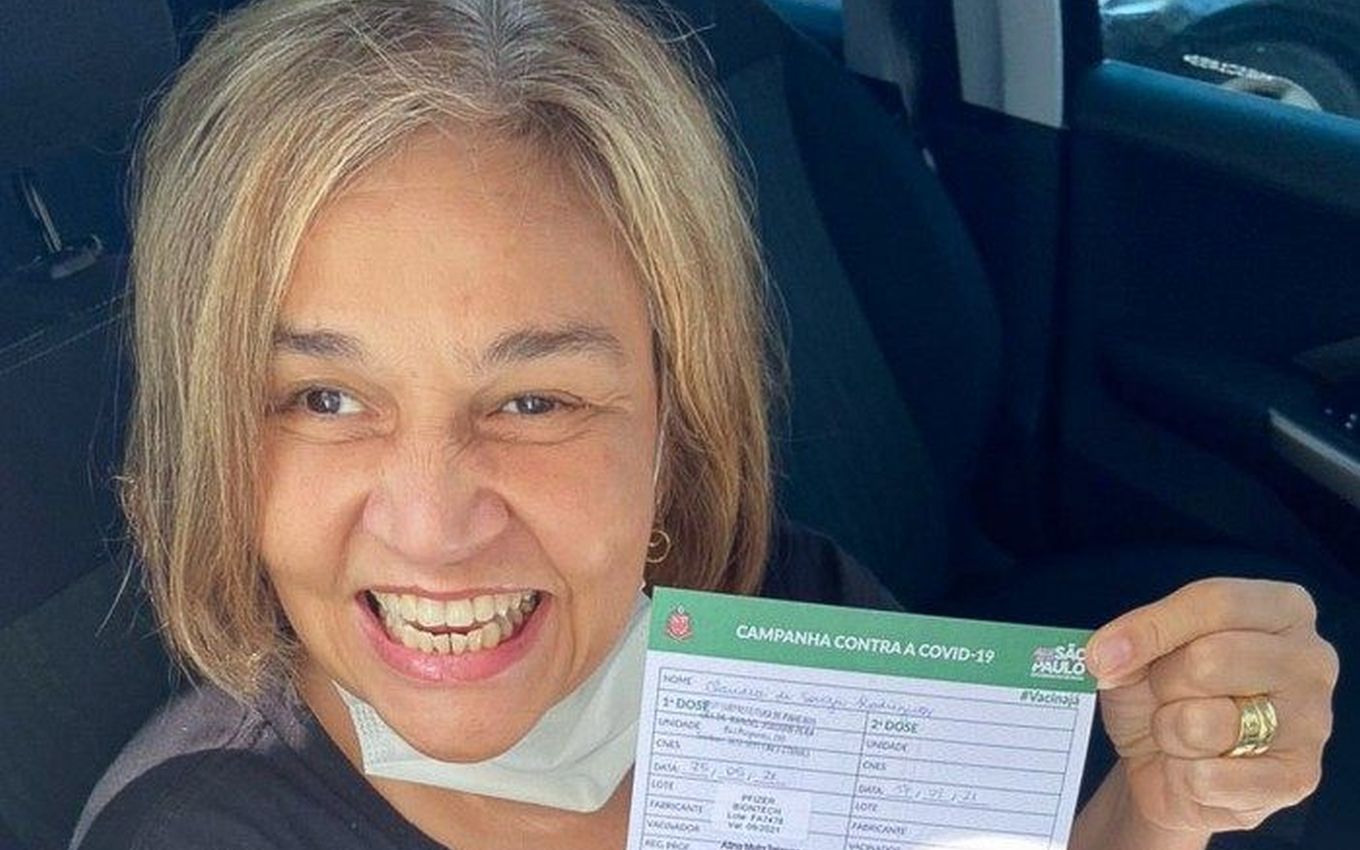 Claudia Rodrigues showed improvement in her clinical condition and left the Semi-Intensive Care Unit of Hospital Israelita Albert Einstein, in São Paulo, last Saturday (17). The artist's manager, Adriane Bonato recorded a video detailing the comedian's case and published it on Instagram. She confirmed that the actress had a pre-outbreak caused by the lack of medication that treats multiple sclerosis.
"Now that we're calmer, I'll tell you what happened to Claudia. She was discharged from the Semi-Intensive Care Unit on Saturday afternoon and is in her room. On Friday [16], she did not infuse Ocrevus [remédio que trata a esclerose múltipla] to make an infiltration in the right arm, which is very inflamed as a result of a partial tear in the tendon," he said.
Adriane also said that the confusion in the relationship between the Covid-19 vaccine and the treatment of the autoimmune disease was not caused by the medical team treating the actress.
"I want to make it clear that each case is different. In addition to having multiple sclerosis for 21 years, she has been transplanted, has lack of autonomy and has other health problems. There was no recklessness from her doctor, but rather from whoever is coordinating the matter of vaccines," he accused.
The 51-year-old artist's condition worsened two months after stopping the medication so that she could be vaccinated against Covid-19. However, as she would only take the second dose of the immunizer on August 17, she could only go back to medication in December. According to the businesswoman, the situation would be unfeasible and could cause a fatal outbreak.
Therefore, the medical team chose to anticipate the second dose of the vaccine so that she spends less time without the medication.
Claudia Rodrigues was admitted to the hospital on July 13 with numbness in her arm and right leg, in addition to presenting severe headache, fever and mental confusion. The actress remains hospitalized with no expected discharge.
See Adriane Bonato's full report below:
.