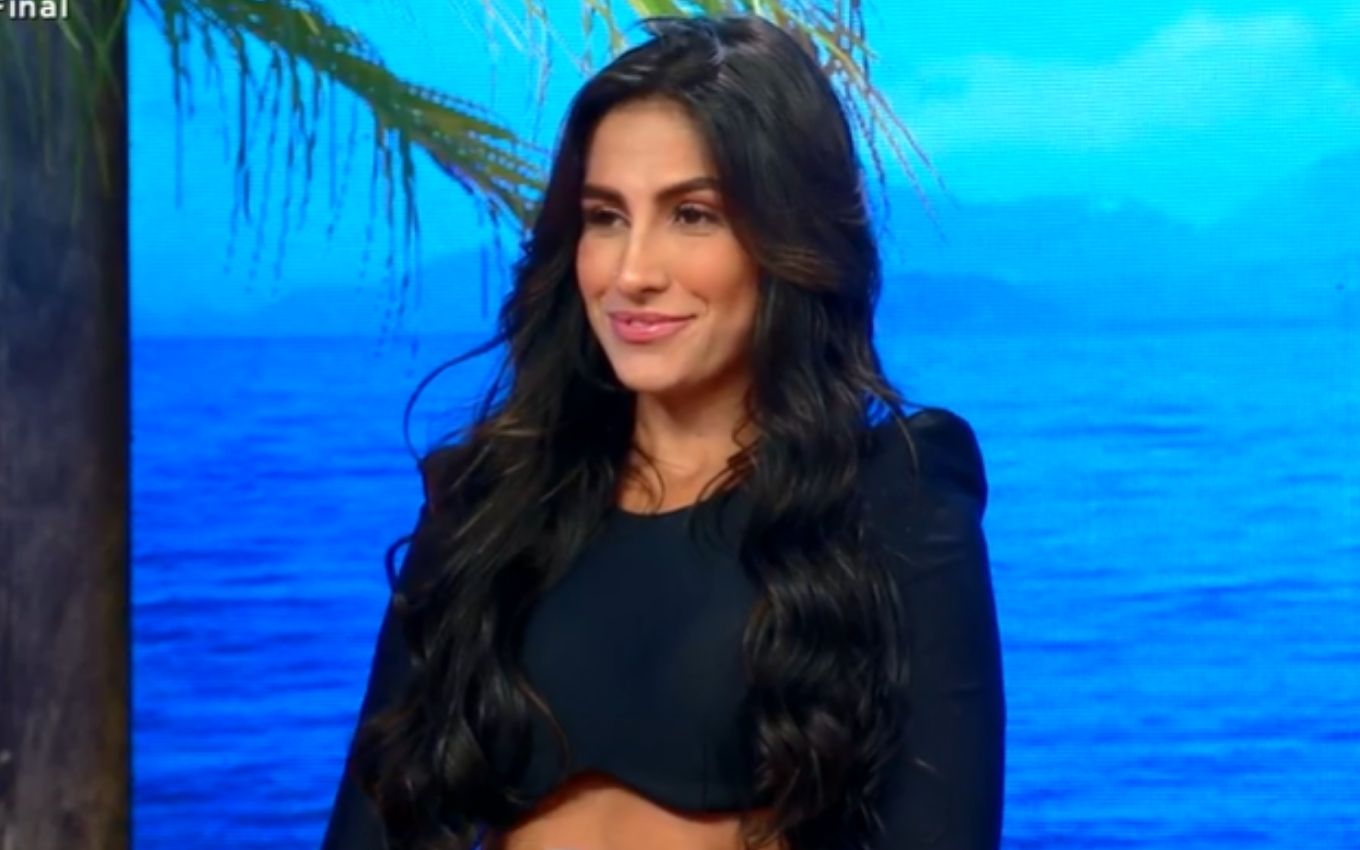 Any Borges tried to cheat in the final of Ilha Record, forced the network to change the rules after her failure, and even so she was lucky to leave the reality show as champion, and also with the prize of R$ 500 thousand. Pyong Lee, second place, earned R$ 100 thousand.
When celebrating the victory, she even made fun of her opponent. "Pyong Lee, you know you played like hell, right? But it wasn't this time. Checkmate you."
The model's arrival at the final of the program led by Sabrina Sato was not much celebrated by the public. His poor performance in competitions throughout the season and low notion of game strategy incited general rancidity, including that of his allies in the game.
Any had several opportunities to show her potential in competitions, but was defeated in almost every task she played. Her luck made her go far in the contest.
Since the beginning of the game, he teamed up with Claudinho Matos, Nanah Damasceno and Lucas Selfie, but his group never had much luck in the competitions. They quickly became adversaries, and even direct enemies, of Pyong, Thomaz Costa, Nadja Pessoa and Antonela Avellaneda.
But in the final stretch, he had the luck and went to the dispute against the hypnotist for the maximum prize of the game. The problem is that she ended up trying to cheat the dispute, forcing Record to make a quick intervention.
In a conversation with her fans over the internet, she revealed that she had gotten more blue stones in the treasure hunt. The problem is that the vote to define the value of each stone was still ongoing on the reality show's official website.
Because of this, Sabrina Sato announced that the old vote had been annulled, and explained that the public would have to blindly choose the value of each box, without knowing what colors they hid. But even so, Any did well, and the box with the most votes revealed the color blue, making the ex-On Vacation with Ex become champion of the first season of Ilha Record.
.