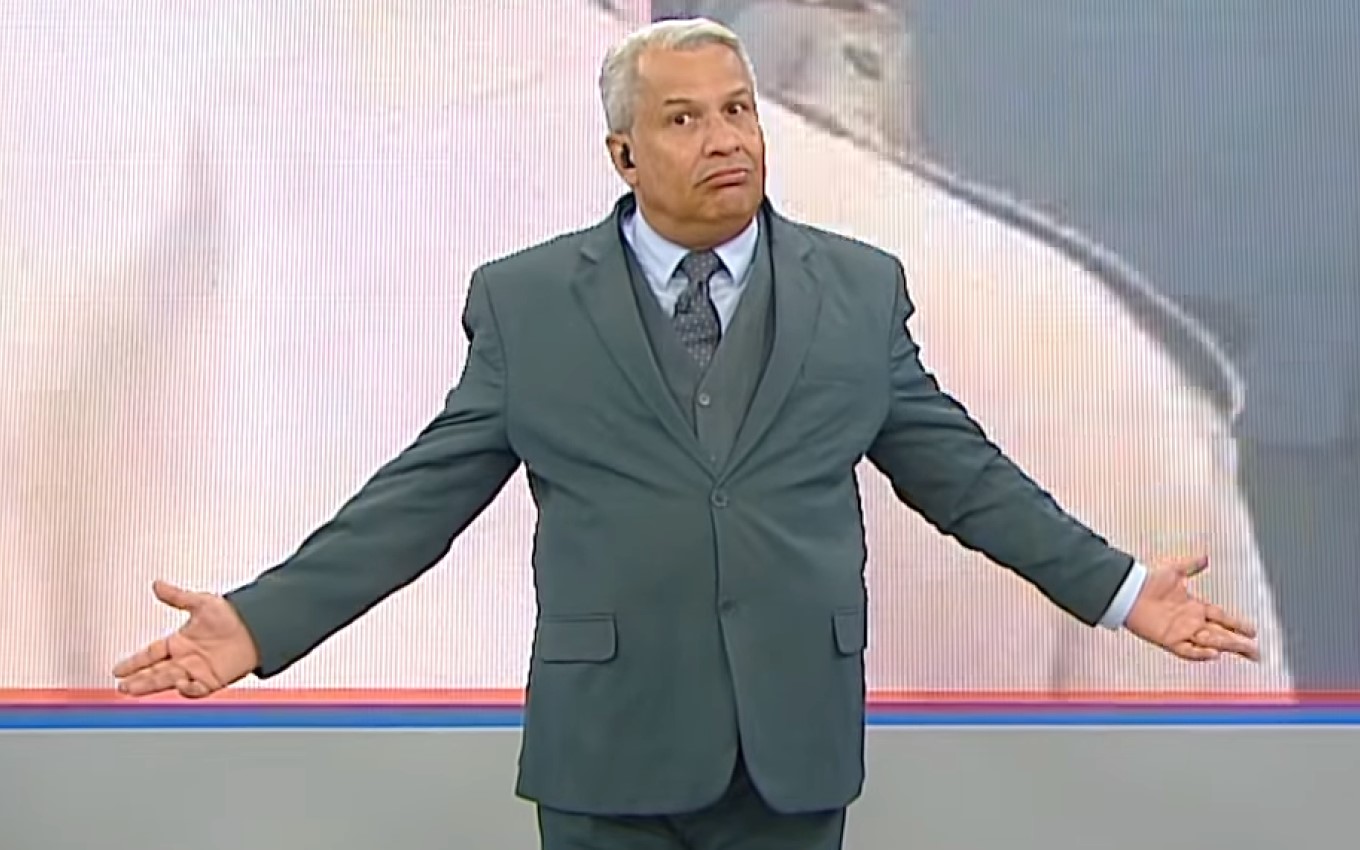 After earning R$ 120 thousand in campaigns for the federal government, Sikêra Jr. lost the support of Caixa Econômica Federal, a public bank managed by Jair Bolsonaro's team. The merchandising action scheduled to air this Wednesday (30) in the National Alert was transferred to TV Fama.
Sources of TV news reported that three actions planned to air on this Wednesday's edition of Sikêra Jr.'s newscast were overturned. In addition to losing Caixa's support, he will also no longer have ads for the Delinea Corpus modeling belt, which would make two entries on tonight's program.
Blindex also sought the article to communicate the withdrawal of investments in the National Alert for not agreeing with the presenter's position.
"Blindex, its franchisees, licensees and partners repudiate any kind of prejudice, discrimination or hate speech. Rest assured that all actions with the Sikêra Junior presenter program were immediately canceled and that new media actions are being thoroughly evaluated. We support and believe in respect," said the company in a statement.
Casas Bahia, which has already advertised on the TV news and had videos aired on the National Alert's YouTube channel, announced the cancellation of the actions.
"We strongly repudiate any comment or prejudiced attitude. Here at Casas Bahia we take LGBTQIA+ diversity very seriously. In our Code of Ethics and Conduct there is a topic dedicated to homophobia, transphobia or any other offensive behavior related to gender identities and sexual orientations", said in note.
The four were triggered on Twitter by the Sleeping Giants group, which since Monday (28) has been doing intensive action to demand a position from the companies that finance the National Alert program.
Sikêra Jr. became a target after saying live, in last Friday's edition (25), that homosexuals are a "disgraceful race". More videos with homophobic speeches given by the presenter on other occasions were once again shared by LGBTQ+ activists such as Pedro HMC, who joined the campaign with the Sleeping Giants to ask the companies that financed the program to withdraw their sponsorships.
Sikêra Jr.'s list of losses is long. So far, the companies MRV, TIM, Sorridents, Magazine Luiza, HapVida, Betsul, Seara and BMW Group have already announced their break with the presenter.
In addition to the stampede of sponsors, Sikêra Jr. is also the target of a lawsuit filed by the National LGBTQI+ Alliance, which seeks compensation of R$ 5 million for moral damages, and another by the Federal Public Ministry of Rio Grande do Sul, which asks for R$ 10 million.
Other side
Held down, Sikêra opened the National Alert on Tuesday (29) with an apology to those who felt offended, confessed that he exceeded the comments, but reinforced that he still has the same opinion and will maintain its program in defense of the traditional family. According to the communicator, he treats everyone with respect and is responsible for all his speech.
"I need to acknowledge that I exceeded myself and used words that I regret. I am human, I make mistakes, I made mistakes and I will make mistakes. I have a responsibility to apologize publicly, I learned a lot from this lesson. I will continue here in the battle to defend the traditional family and defend the children , but without ever disrespecting those who think differently from me. To you who felt offended, I ask your forgiveness", he justified.
.