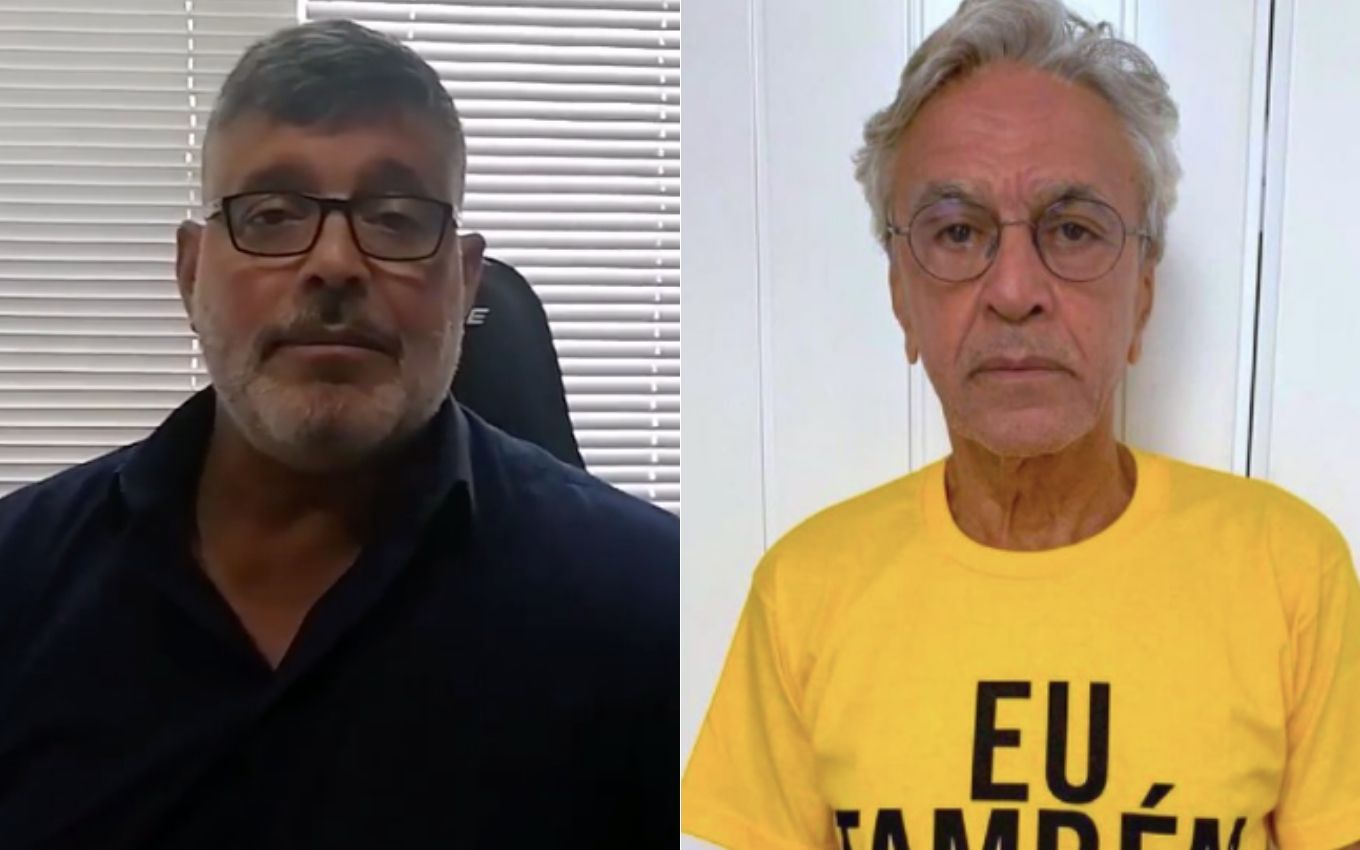 Alexandre Frota has not yet paid the indemnity for moral damages he owes to Caetano Veloso and could end his dirty name. The federal deputy needs to pay R $ 94,457.31 for calling the singer "pedophile, thief, swindler", but has not yet fulfilled the decision of the court. If the politician does not pay the debt, it will be negative.
According to the column by Ancelmo Gois in the newspaper O Globo, Frota has a period of 15 days – stipulated by judge Rossidélio Lopes da Fonte – to comply with the decision of the case won by Veloso in the 11th Civil Court of the Court of Justice of Rio .
The decision also provides for the application of a 10% fine and, if the former actor does not settle his accounts, his name will be included in the list of debtors of Serasa and he may have his assets seized.
In November 2017, Alexandre Frota spoke in an interview with Prime Time Zone's Panic, about Caetano Veloso's lawsuits against him and against MBL (Movimento Brasil Livre). The former ally of President Jair Bolsonaro cited the interview of the musician's wife, Paula Lavigne, about the beginning of the relationship between them, when she was still a pre-adolescent.
"Playboy is discovered in which Paula Lavigne says that at 13 years old Caetano had sex with her, he was 40 years old. And then a # CaetanoPedófilo came in, and he was crazy about it, obviously. MBL made more than 80 posts. And Caetano filed lawsuits against me, against MBL and people who shared ", he summarized.
In fact, the couple started dating when she was 13, and he was 40. However, unlike today, in 1986 it was not a crime to relate to a person under the age of 14. Decisions were made on a case-by-case basis by the judges.
---
Subscribe to the channel TV News on YouTube and check out our daily newsletter with the main highlights of the day
Feedback Policy
This space aims to expand the debate on the subject addressed in the news, democratically and respectfully. Anonymous comments are not accepted nor do they violate ethical and moral laws and principles or promote illegal or criminal activities. Thus, slanderous, defamatory, prejudiced, offensive, aggressive comments that use bad words, incite violence, express hate speech or contain links are summarily deleted.
.