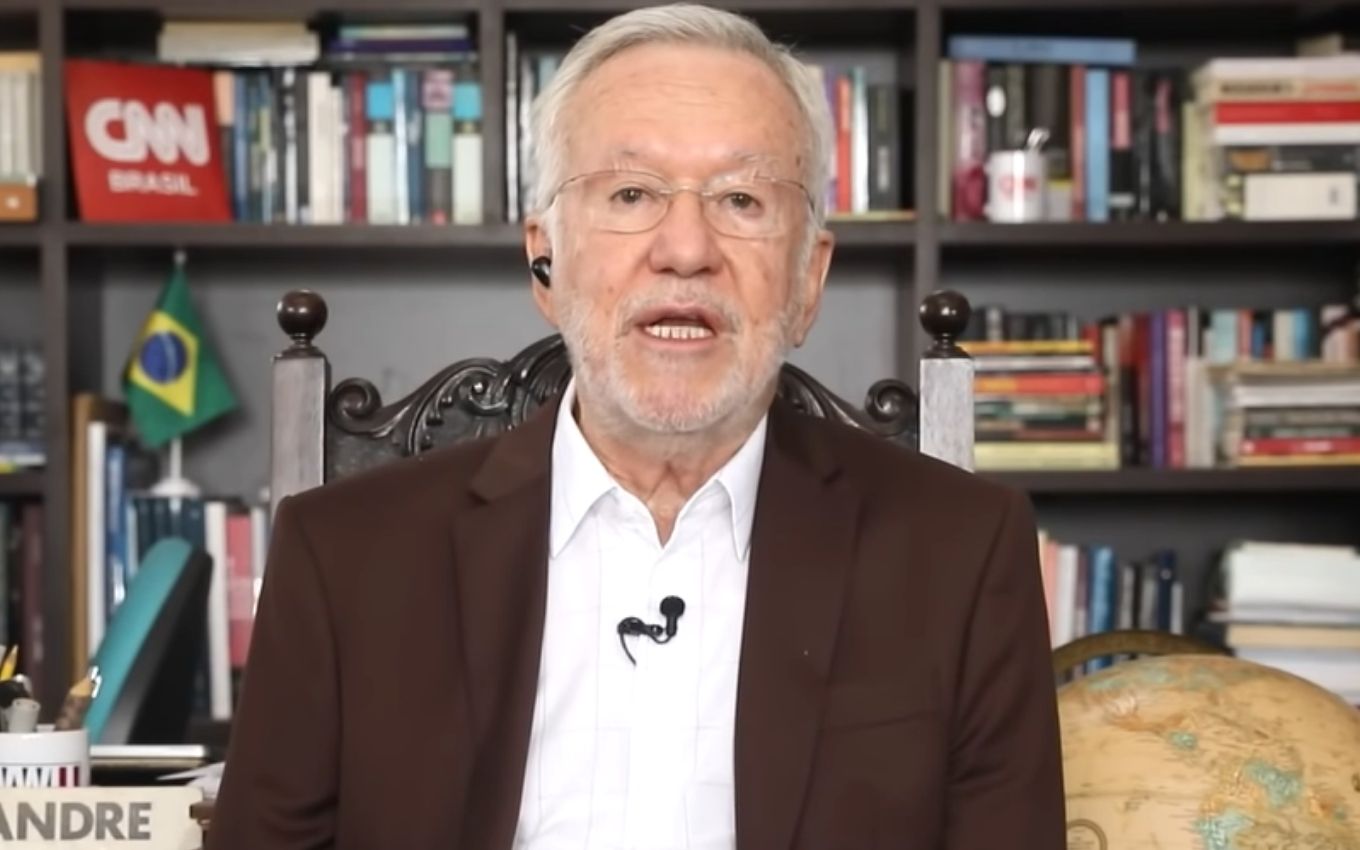 Alexandre Garcia was fired from CNN Brasil this Friday (24). The journalist's contract came to an end after he stated, once again, that Covid-19 can be treated early through drugs without proven efficacy. The communicator had been hired by the broadcaster in July 2020.
The information about Garcia's dismissal was disclosed by the channel through a note sent to the press.
"The decision was taken after the commentator reiterated the defense of early treatment against Covid-19 with the use of drugs without proven efficacy. Freedom of Opinion will continue on the station's programming, within the Novo Dia newspaper. CNN Brasil reinforces its commitment to facts and a plurality of opinions, pillars of democracy and good journalism," declared CNN Brasil.
The journalist's resignation came after he commented on complaints made against the health operator Prevent Senior, accused of harassing doctors with the aim of encouraging the use of unproven medications to combat the coronavirus.
During Freedom of Opinion, Alexandre returned to defending "early treatment": "These drugs without proven efficacy saved thousands of lives being applied immediately, even before the test result. It is in phase 1, in phase 2 they sometimes prevent hospitalizations . In phase 1 they always avoid hospitalizations, they always avoid suffering," he said.
Last month, the journalist had already been criticized for a denial of speech when he assured that children and adolescents under 18 did not need to be vaccinated against Covid-19. CNN Novo Dia anchor Elisa Veeck had questioned the commentator about Anvisa's refusal to release Coronavac for application to children and adults and had to correct the false information he tried to convey.
The journalist rebutted her company colleague's comments shortly after the conclusion of Freedom of Opinion. To clarify the misinformation transmitted by Garcia, the station got in touch with the infectologist and president of the Brazilian Society and Immunizations Renato Kfouri.
"According to the doctor, as deaths are prevented in adults and the elderly, cases of hospitalization considered serious will be among those not vaccinated. In other words, the largest proportion of serious cases will affect people who do not take the vaccine. children, who were 0.35%, may, without the vaccine, reach 15%," explained Elisa at the time.
.