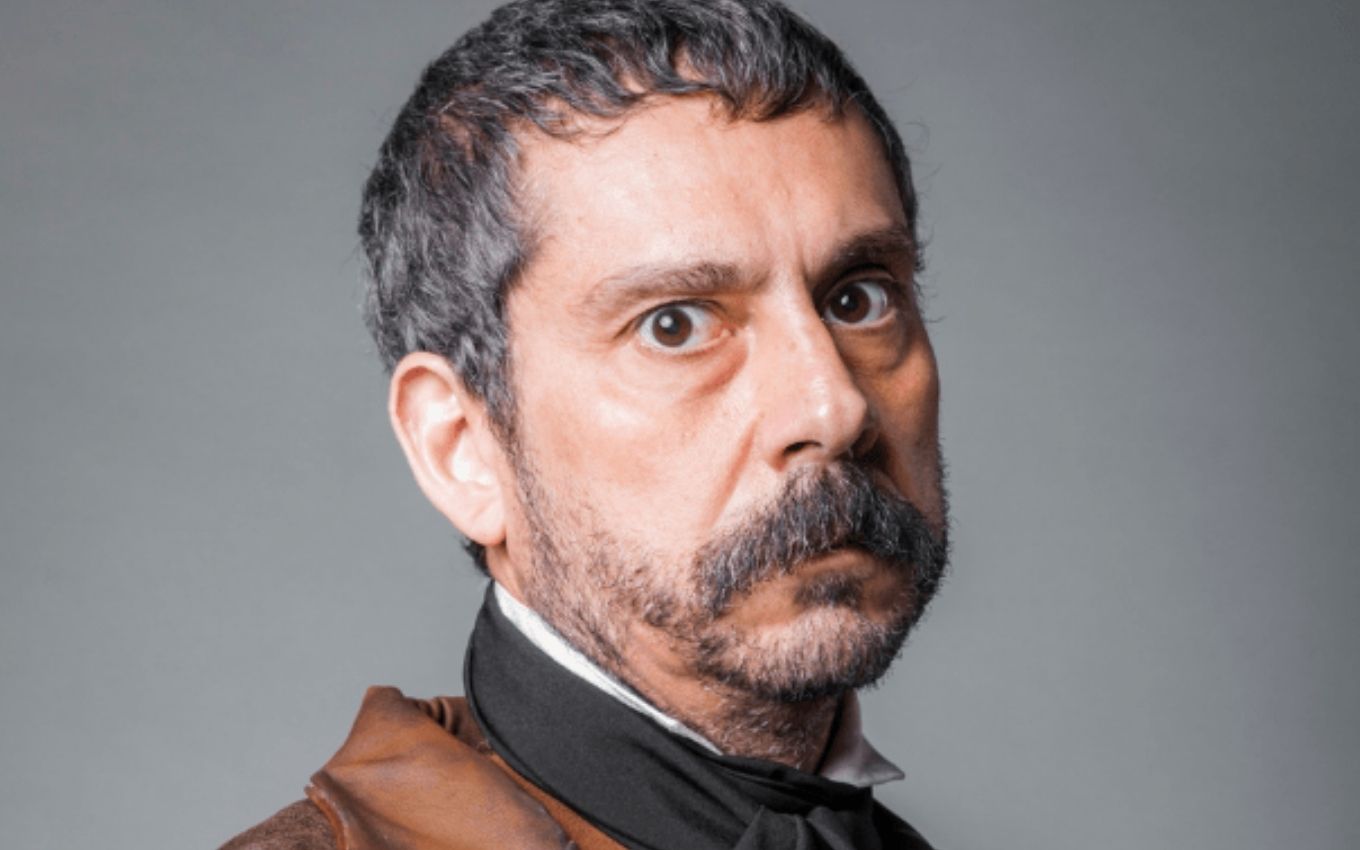 Alexandre Nero plays the biggest villain of his career in the new soap opera Nos Tempos do Imperador. Despite describing the character Tonico Rocha as a corrupt politician and personification of evil, the actor claims that the current reality is worse than the fictional deputy. "It doesn't come close to real life," he says.
The interpreter of Commander José Alfredo de Império (2014) says he was inspired by characters from television classics, such as Odorico Paraguaçu, from O Bem-Amado (1973), and Justo Verissimo, from Chico Anysio Show (1985), to interpret the opponent of Dom Pedro 2º (Selton Mello), in the serial by Alessandro Marson and Thereza Falcão.
"I was inspired by fiction, but unfortunately, absurdities appear in our life. I like to remember the most brilliant characters in Brazilian dramaturgy, who are Odorico Paraguaçu, a character by Paulo Gracindo (1911-1995), and Justo Verissimo, played by Chico Anysio (1931-2012)", said the actor in an interview with the newspaper O Globo this Friday (30).
Nero compares the characters to the present: "They were a joke, something impossible to happen until the day it happens! No matter how absurd you see it in a soap opera, you'll never come close to what happens in real life! Tonico has materialized in reality! ".
The novel Nos Tempos do Imperador is set in 1856 and is a sequel to New World (2017). The serial tells the story of the reign of Dom Pedro 2º (Selton Mello).
Tonico is a slave who will be jealous of the emperor. He will also spend his days chasing down the man accused of killing his father. What he doesn't know is that his foe is actually his bastard brother.
Globo premieres the unprecedented song Nos Tempos do Imperadoron the next day 9 in place of A Vida da Gente. In addition to spoilers and interviews, the TV news publishes daily the summary of the six telenovelas that the network reruns due to the Covid-19 pandemic.
---
Learn all about the upcoming chapters of soap operas with the Noveleiros podcast
Listen to "#67 – Cora, is that you? The Empire Villain's Radical Change" on Spreaker.
---
Subscribe to the channel TV news on YouTube and watch videos with revelations of what will happen in Nos Tempos do Imperador and other soap operas.
.