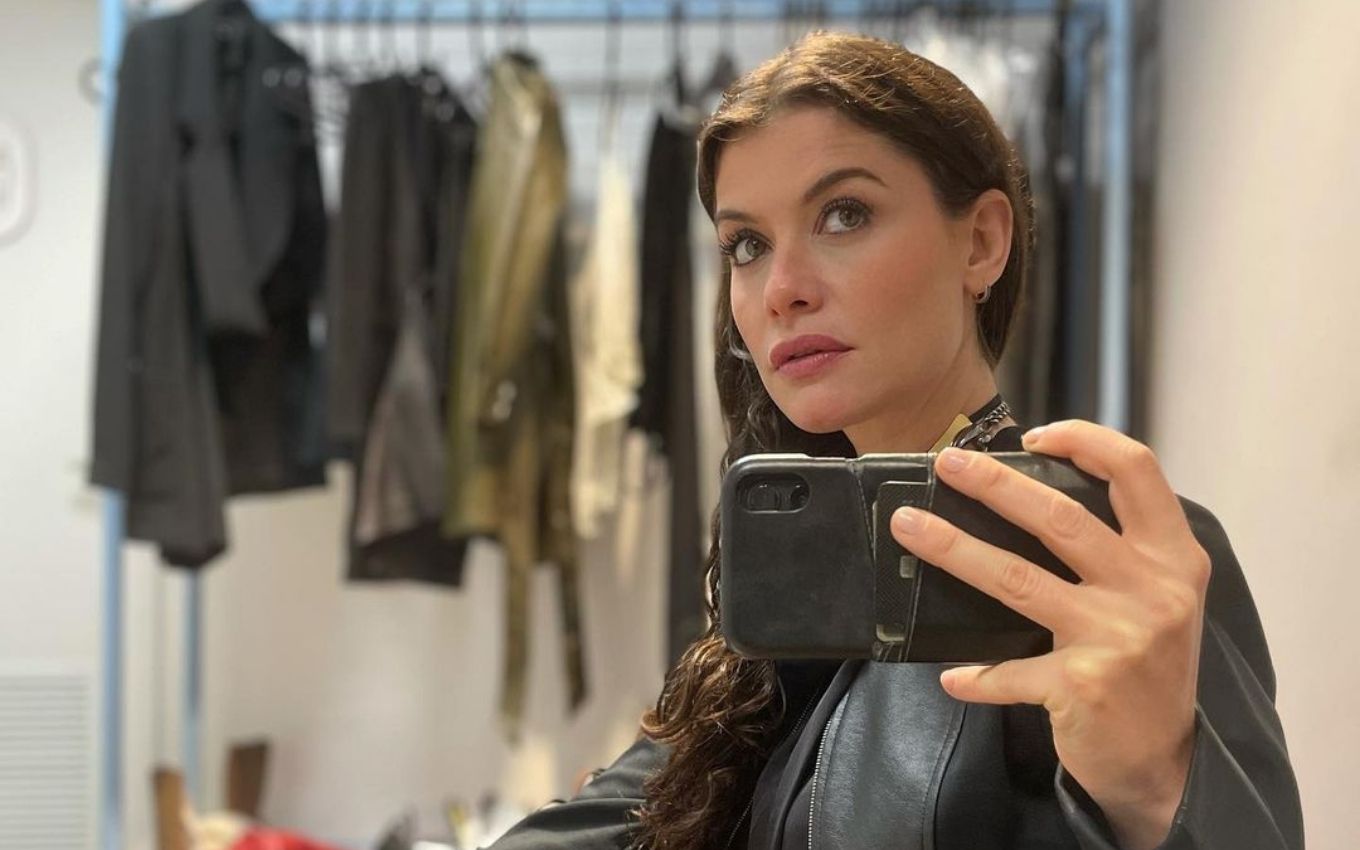 Despite having many years of a consolidated career in television drama, Alinne Moraes revealed that she is an insecure person and that she is afraid of participating in TV programs. "I even pee my pants out of fear," confessed the actress, who will be on the next 9 pm soap opera, Um Lugar Ao Sol.
In an interview with the newspaper O Globo, the 38-year-old artist admitted that having grown up without her father made her an insecure person with emotional needs. Therefore, she is afraid of appearing as Alinne on TV, while feeling the desire to be seen by the public.
"It must be something from childhood. I wish I had been that child loved by a father. Sometimes I find myself crying and I say, 'Look here, I'm crying again like a little girl.'"
Alinne is married to film director Mauro Lima, with whom she has a son, Pedro, 7 years old. The actress admits that observing the relationship between father and son helps her fill an internal void.
"I love to see the two of them together. Several empty spaces inside me ended up being filled by this relationship. Mauro brings calm to our son, a strong pillar, a structure. I'm strong, but I'm a bit unstructured in some aspects", confesses the Barbara from Lícia Manzo's new serial.
When talking about the emotional gaps of the past, the actress cites art as a healing tool and says what she misses most about growing up without a father present.
"I missed knowing your hand. It's very crazy. So much so that, on our first meeting, I spent a lot of time looking at your hand. In the soap opera Além do Tempo (2015), I played a character who didn't know her father either. In one scene, she fell and her father came with his hand. I cried so much. The most beautiful thing about art is to transform what is ugly into magical moments. Art heals," he argues.
.