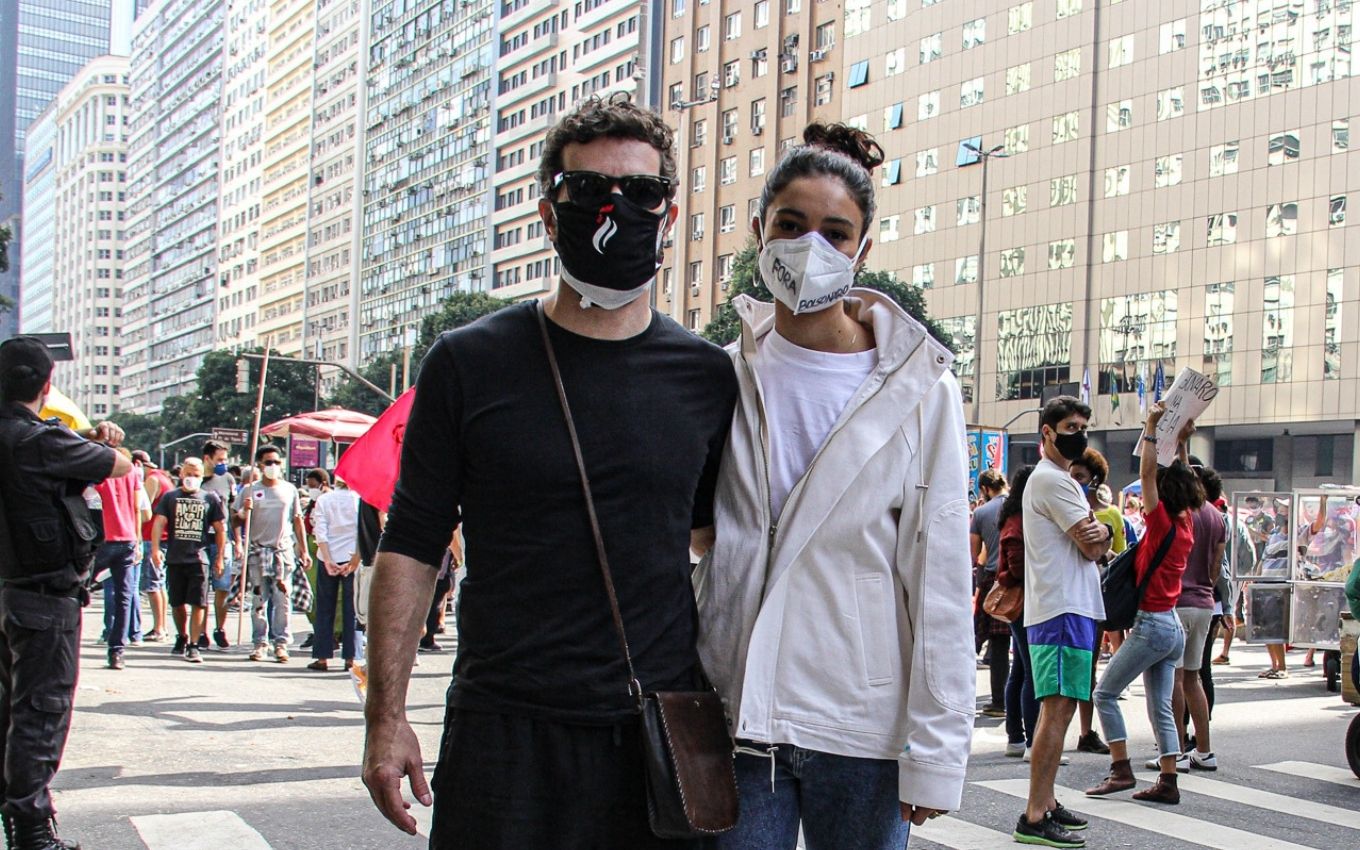 Thousands of people took to the streets this Saturday (3) to protest against the government of Jair Bolsonaro. Among them, famous people such as Alinne Morais, Paulo Betti, Sophie Charlotte and Daniel de Oliveira left their homes to show their repudiation of the president's government in the midst of the Covid-19 crisis.
The protests took place in several states across the country. São Paulo, Rio de Janeiro, Salvador and Porto Alegre are some of the capitals that are receiving protesters in the streets. There are other names, such as singer Tico Santa Cruz and actresses Alice Wegmann and Bianca Bin, who also attended.
Leandra Leal, whose protest against Bolsonaro at Altas Horas last Saturday (26) went viral on social media, took to the streets with her daughter. Paulo Betti, on the other hand, posed for photos with actress Silvia Buarque, daughter of Chico Buarque and Marieta Severo.
Comedian Rafael Infante, singer Letrux, deputy Marcelo Freixo and actor João Velho, son of Ciça Guimarães, also publicized on their social networks that they attended the demonstrations.
See below some pictures of the famous in the protests against Bolsonaro:
.