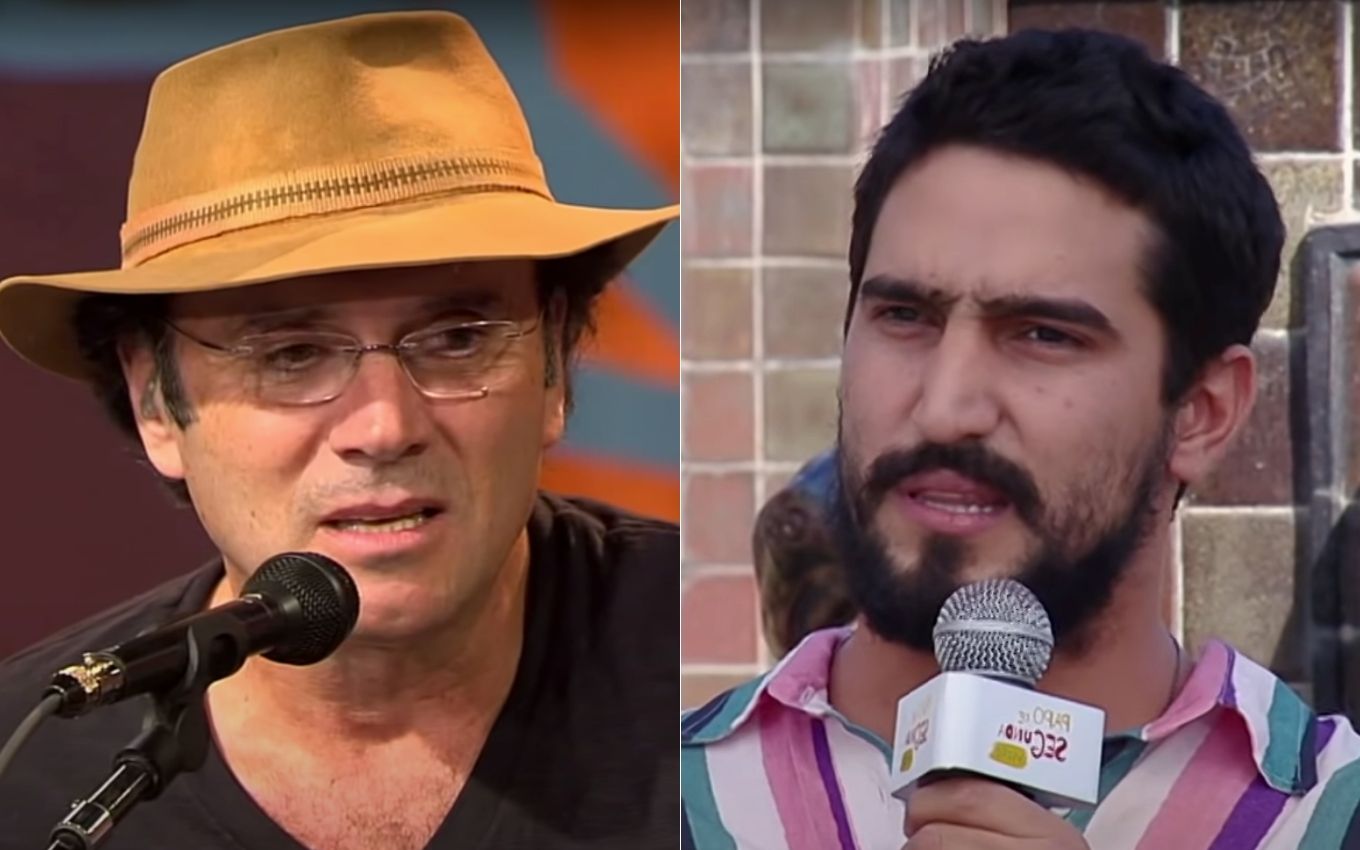 Just as Sérgio Reis helped Manchete (1983-1999) in the recordings of Pantanal (1990), Almir Sater has supported Globo in the production of the remake in the Midwest region. Part of the folhetim team is staying at the hotel Fazenda do sertanejo in Mato Grosso do Sul, and the musician took Renato Goés on a tour of the region's landscapes.
On Monday (6), José Leôncio from the first phase of the plot made an Instagram post in which he thanked the singer for the tour: "I'll never forget. Almir, welcomed us with open arms with his peace, knowledge and wisdom that I'll take with me in JL [José Leôncio]", pointed out the actor.
According to the investigation of the report, Globo hired Almir Sater to help with the soap opera's logistics. The same work was done by Sérgio Reis in the first version of the serial. In addition, the musicians participated in Benedito Ruy Barbosa's plot as the duo Trindade e Tibério.
The remake recordings started in the wetland region on Monday (6). In addition to Renato Góes, other cast members from the first phase of the telenovela are scheduled to work. Goiás will be another state visited by the production.
Musician Guilherme Rondon also posted some details of the station's work. In the photos published on Facebook on Sunday (5), the Globo team participated in a get-together to start the recordings.
Last month, the soap opera began to be recorded in Rio de Janeiro, with scenes by Renato Goés and Bruna Linzmeyer. The actress plays Madeleine in the first phase of the remake written by Bruno Luperi.
.