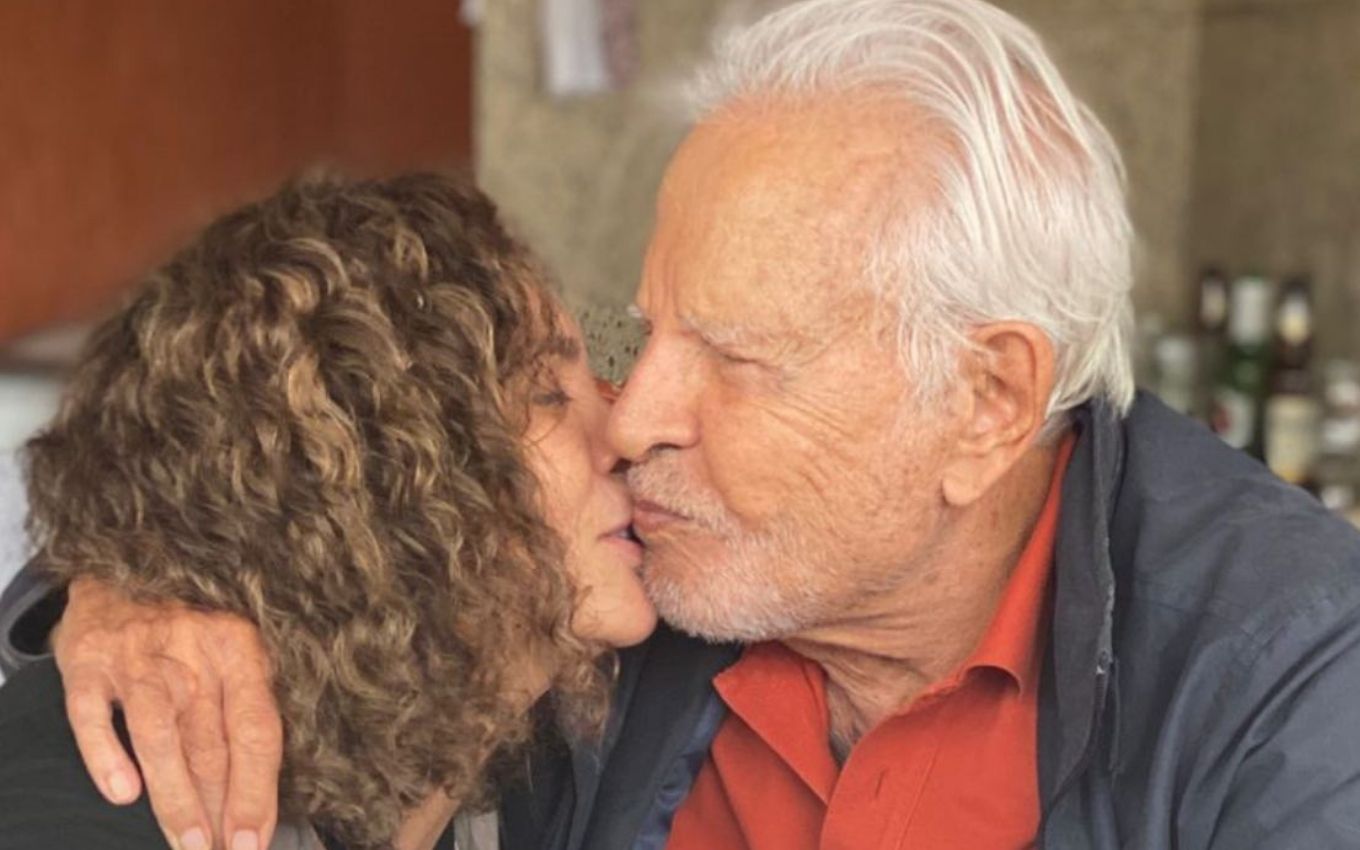 Cid Moreira continued his 94th birthday celebrations and exchanged a kiss with his wife, Fátima Sampaio. This Thursday (30), the veteran shared the exchange of affection and wrote: "Love that is not measured". The couple faces a legal war with the veteran's children over accusations of mistreatment, misrepresentation and money laundering.
"Love that is not measured, that is not asked for and is not repeated", wrote Moreira in the Instagram Stories, with a reference to the song Onde Você Mora, by Cidade Negra. The anniversary took place on Wednesday (29), when the journalist said that he had slowed down his publications on social networks because of a "storm that seems to be dissipating", in allusion to the controversy.
The family conflict gained media coverage in July, when Roger Moreira accused his father of removing the descendant's name from the will. At the time, Fátima rebutted the case and commented on the differences with her stepson. Under Brazilian law, it is not possible to disinherit a child.
However, over the weeks, the telenovela gained new chapters, with the right to reports on programs such as Domingo Espetacular, by Record, and Fofocalizador, by SBT.
Roger and Rodrigo Moreira, sons of the veteran, asked the Court to interdict the father and imprison his stepmother. The case is still in progress.
Check out the video:
.