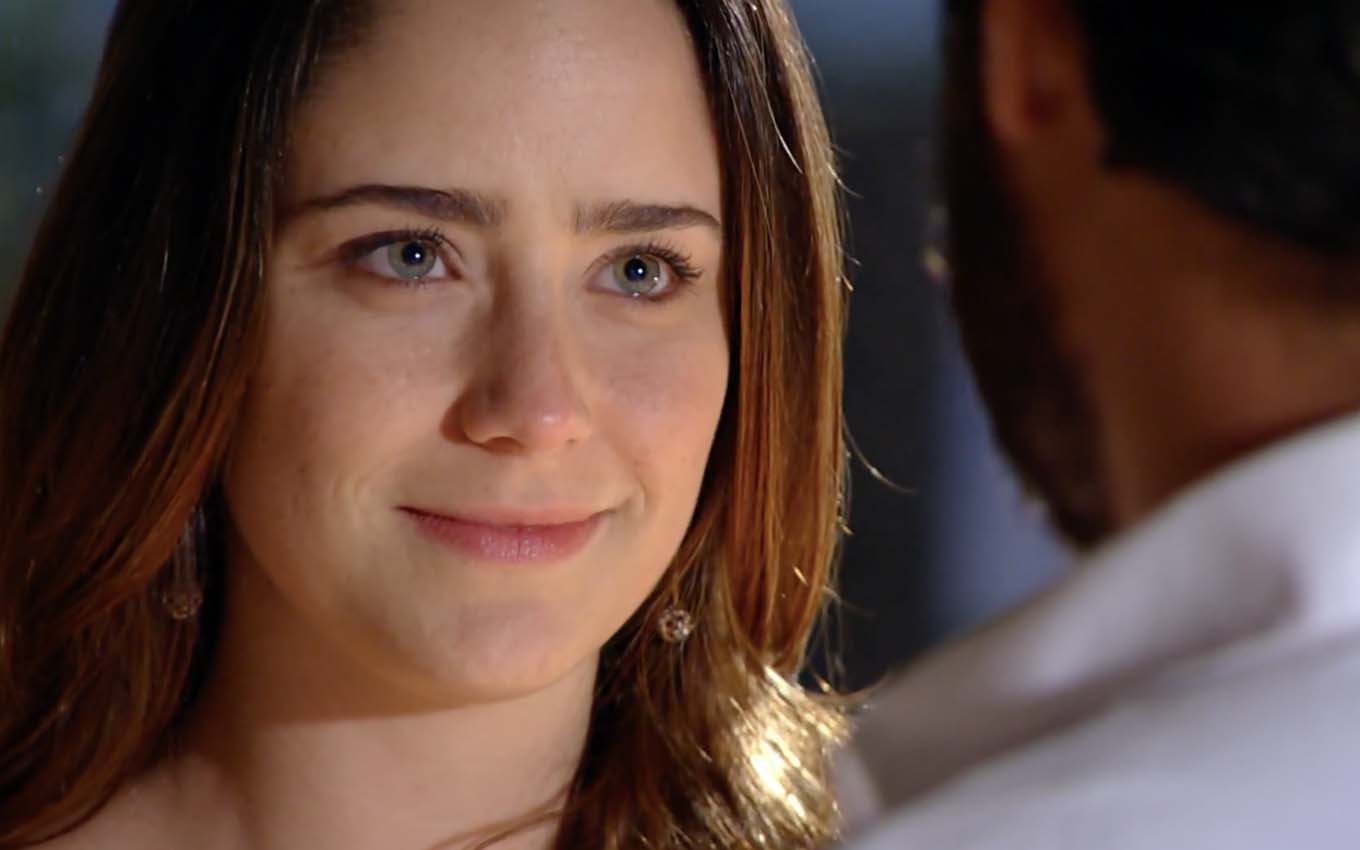 Ana (Fernanda Vasconcellos) will knock on the door of happiness in A Vida da Gente. The former tennis player will realize that her passion for Rodrigo (Rafael Cardoso) was in her adolescence and, therefore, she won't think twice before ringing the doorbell at Lúcio's (Thiago Lacerda) house in the six o'clock soap opera on Globo.
The architect will reach the last chapter still divided between the former athlete and Manuela (Marjorie Estiano). He will follow advice from Lourenço (Leonardo Medeiros) and put his own feelings on paper to better understand them in Lícia Manzo's serials.
In the end, Nanda's brother (Maria Eduarda de Carvalho) will write a letter in which he will finally assume that his love for Ana is just a "ghost of the past" that prevents him from being happy with the chef.
The protagonist played by Fernanda Vasconcellos will respond to the message in the scenes that will be shown this Friday (6):
As if he had reached the other bank of a river. The river where we loved each other for the first time, the river from my accident, but always a river. I needed to be strong to be able to cross that eternal river. As if, in an instant, I had lived all the years that had been standing around waiting for me.
Ana and Lúcio in A Vida da Gente
Ana will assume that she was also wrong when she didn't realize that her relationship with Rodrigo should have been left behind a long time ago.
"A shared childhood, a truncated adolescence, an unlived youth. On this side, we are now two mature adults, finally freed from that heavy burden of memories, of old dreams. Because there are new dreams on this side of the border. And now we can live them", will conclude the coach of Sofia (Alice Wegmann).
The production will also show Iná's granddaughter (Nicette Bruno) running to Lúcio's house, who will be startled when she opens the door. She will jump into your arms for one last, long kiss.
Globo premieres the unprecedented song Nos Tempos do Imperador on the next day 9 in place of A Vida da Gente. In addition to the spoilers, the TV news publishes daily the summary of the six telenovelas that the network reruns due to the Covid-19 pandemic.
---
Learn all about the upcoming chapters of soap operas with the Noveleiros podcast
Listen to "#68 – All about the end of The Life of the People (and a spoiler from In the Times of the Emperor!)" on Spreaker.
---
Subscribe to the channel TV news on YouTube and watch videos with revelations of what will happen in A Vida da Gente and other soap operas.
.