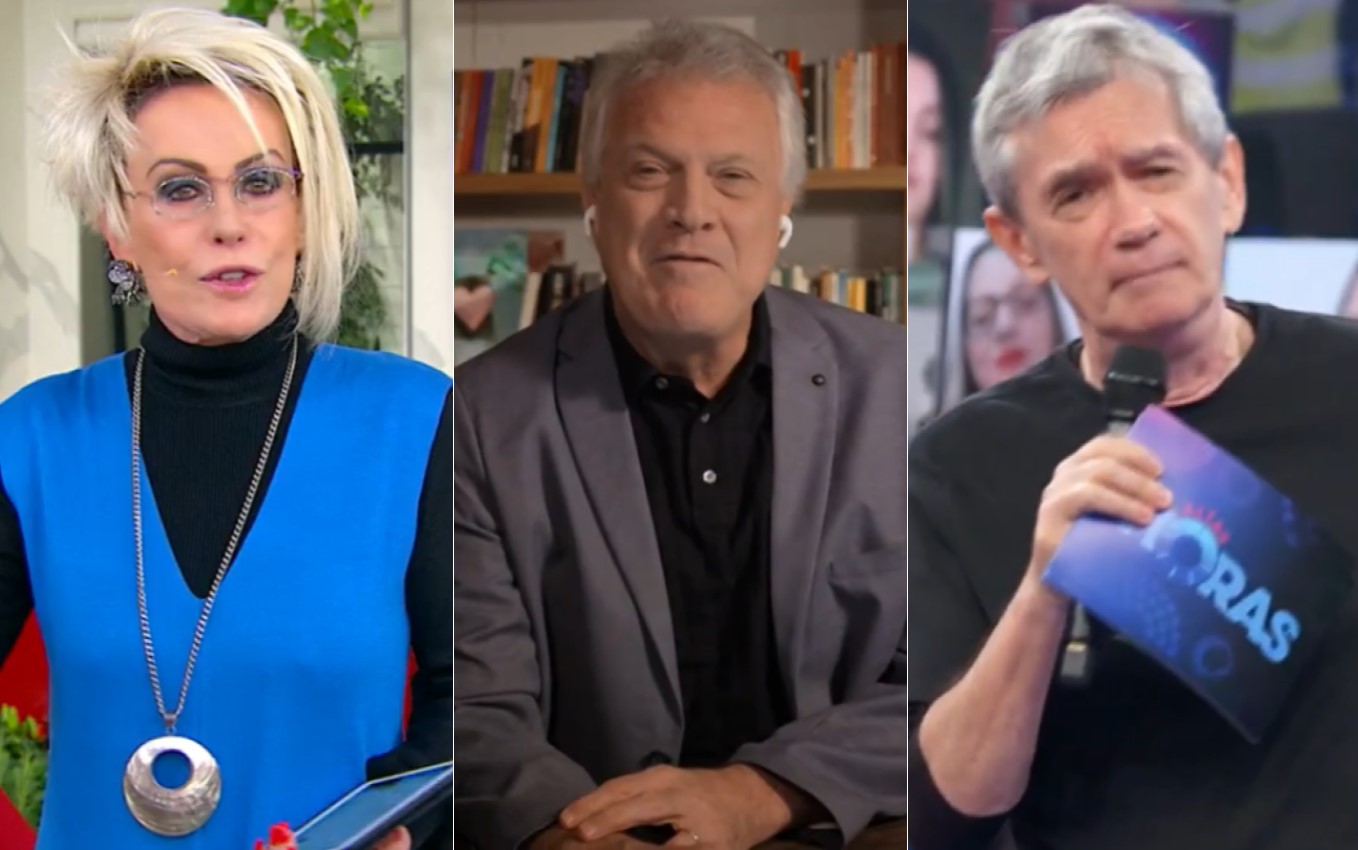 Ana Maria Braga, Pedro Bial and Serginho Groisman were forced by Globo to take a vacation. The reason for the forced rest is the broadcast of the Tokyo Olympic Games, which made the station select the attractions that will be suspended for a short period, until the sporting event comes to an end.
Of the trio, Ana Maria Braga was the least affected. The morning Mais Você will not be aired from this Thursday (22) and will only return on July 30th, the Friday of next week. The program will also be suspended on August 2nd, and will then return to its regular airing.
The latest edition of Conversa com Bial will air at dawn from Thursday (22) to Friday (23), and then it will return to the grid only on August 8th.
Serginho Groisman will be without Altas Horas for three weeks, returning to the air on August 14th.
Fátima Bernardes will also have a few days of rest, as the Meeting will be replaced by the broadcast of the Olympic Games on July 26th and 28th, and also on August 2nd.
Ana Furtado, Cissa Guimarães and Patricia Poeta will also have a week off, as the August 7 edition of É de Casa has been suspended. On the 24th and 31st of July, the program will start at 10 am, losing just over three hours of its usual duration.
Globo broadcasts the opening of the Olympic Games this Friday (23), and promises more than 200 hours of sports content to viewers.
.