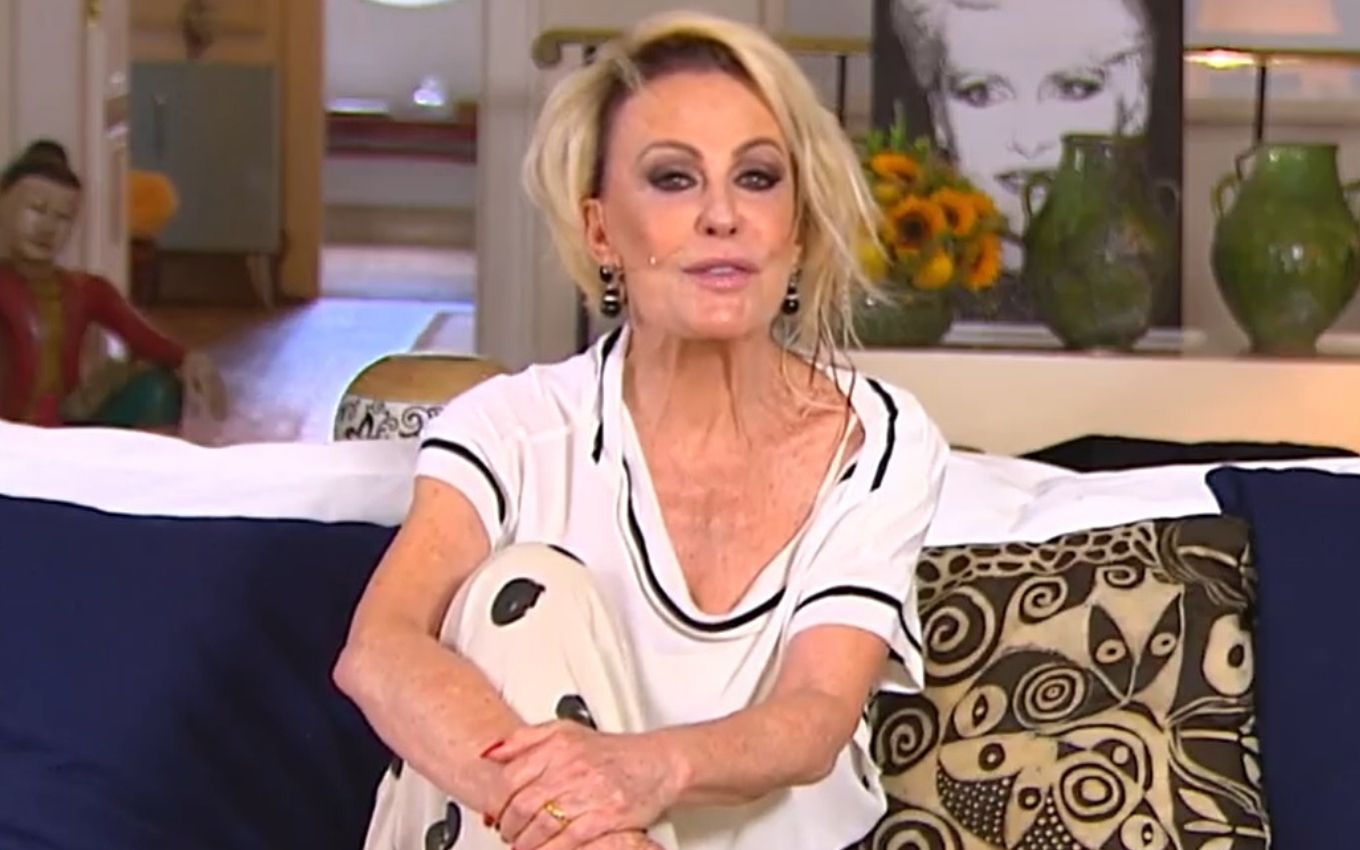 The Municipality of São Paulo filed a tax foreclosure process against Ana Maria Braga for a debt of R$ 20,000 in IPTU (property tax and urban land). The property with late payments, however, no longer belongs to the assets of the presenter of Mais Você since 2017. In other words, it was not her who failed to pay the amount.
To the TV news, Ana Maria Braga's spokesperson explained that the communicator sold the residence located in Jardim Europa, south of São Paulo, four years ago. The artist's name only appeared in the lawsuit because the current owner hasn't completed all the transfer procedures in order to have the definitive deed.
On the last 15th, the Municipal Tax Execution Court of São Paulo quoted Ana Maria in the process, which has the value of R$ 20,350.00. The court decision said that she should be informed of the debt and, after receiving the notification, she would have five days to regularize the situation.
"The debtor must be cited so that, within 5 (five) days, he pays the debt, the amount of which must be monetarily corrected until the date of effective payment, plus a fine, interest, attorney's fees (now set at 10%) , costs and procedural expenses, or, in the same period, offer assets for attachment, under penalty of being pledged as many assets as are sufficient to guarantee the execution", ordered the Court.
Ana Maria Braga never lived in the property that became the target of the City Hall's collection. The residence is located in an upscale area of ​​São Paulo, close to the Jockey Club and Clube Hebraica.
As she no longer owns the property since 2017 and has a contract that proves the sale has been made, the presenter will not have to assume this IPTU debt.
.