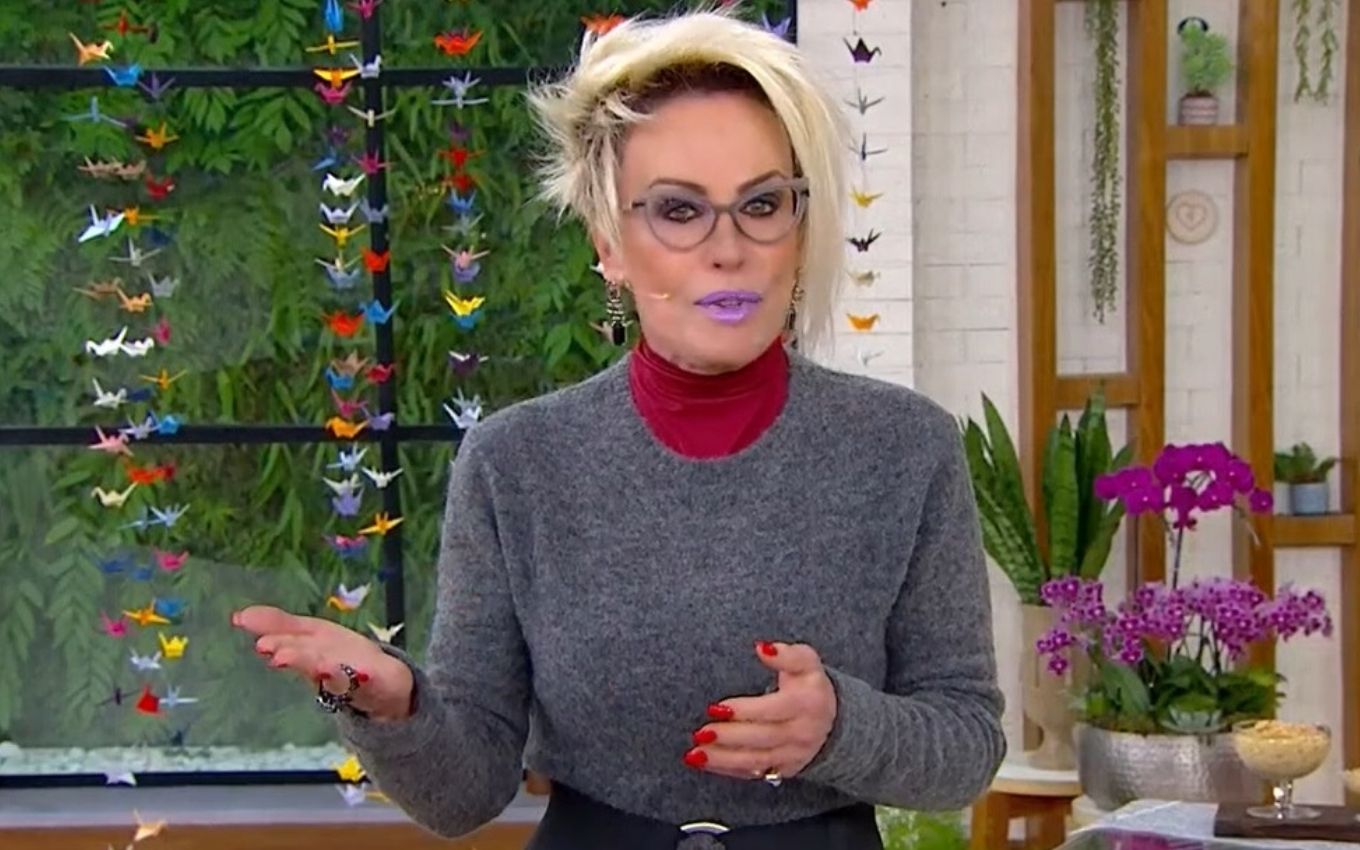 Ana Maria Braga returned to Mais Você this Monday morning (19th), after being away from work for two weeks while recovering from Covid-19. The Globo presenter admitted that she was accidentally infected with the coronavirus. "I should have been more careful," she acknowledged.
Early in the morning, the blonde told about the days she was isolated at home. "It's a scare, a big scare. You think you took all the precautions, but you should have taken more care [cuidado]. I have no idea how I got it, I don't leave the house, I come here [na Globo] in a fully controlled environment. But at some point, I found someone who was asymptomatic and I didn't wash my hands properly," he declared.
Ana Maria even sent a warning to those who refuse to take the immunizing agent. "I am proof that the vaccine does not prevent a person from getting the disease even though I was vaccinated. But if I hadn't been vaccinated, I would have been in great danger. I lost my sense of smell, taste, I felt discouraged, something that knocks you down bed", she added, who has already started to smell and taste again.
She also thanked the affection of those who supported her recovery. "I was forced to leave and I want to thank people for their friendship and affection. I would like to thank the hundreds of calls, messages, words of affection. I want to apologize for not having answered them all, I was quiet for a while. This disease is very treacherous. "he declared.
That's why we don't get tired of repeating: #Vaccine Yes! #More youpic.twitter.com/yuBfEB5vOx

— TV Globo in 🏠 (@tvglobo) July 19, 2021
.