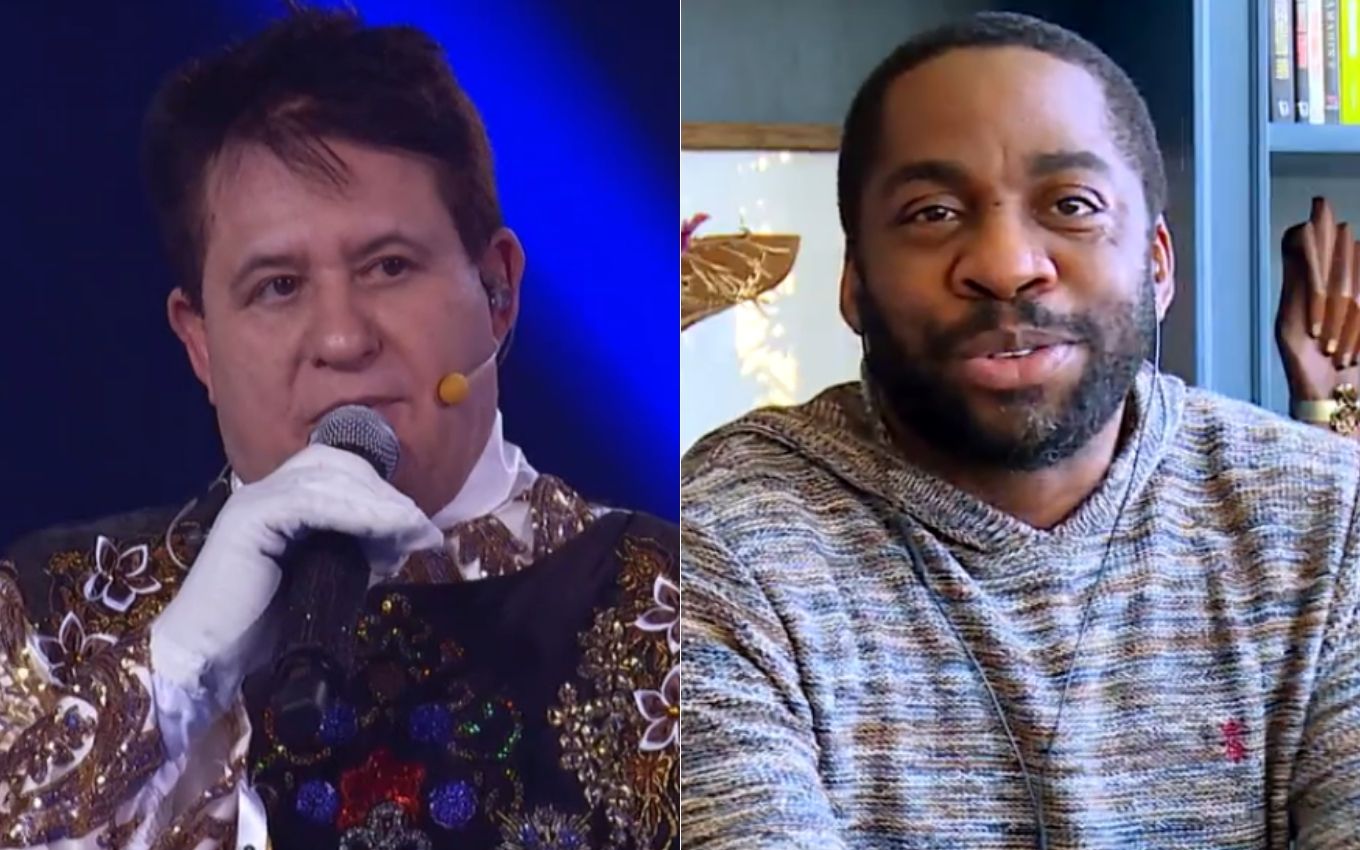 Eliminated from The Masked Singer Brasil, Marrone believes that Lázaro Ramos may be in the cast of the reality. This Wednesday (1st), the famous man who dressed up as Boi-Bumbá handed in the guess with the name of the husband of Taís Araujo, one of the judges of the competition led by Ivete Sangalo.
"I have some hunches from Girassol and Gata Espelhada, but it's very difficult. I think Lázaro Ramos may be there masked," said the countryman in an interview sent by Globo to the press.
A situation similar to this has already been registered in the North American version of the format. In the season aired earlier this year on Fox, judge Jenny McCarthy could not identify her own husband, singer Donnie Wahlberg, who is a member of the boy band New Kids on the Block.
Back in Brazil, Bruno's musical partner explained why he was unmasked by the judges Simone Mendes and Eduardo Sterbitch. "They are my friends, I knew them before. They identified because they know me a lot. Simone is really a great detective, it seems she knows how to read and identify the personalities that are behind the mask", he pointed out.
"It was a totally different experience from anything I've done in this life. I've done some things with Bruno, right? Now, solo, I've never done anything. It's a unique experience, the songs I sang, I've always loved, but never I would imagine that I would be invited to do a show like that. If there is another show like that, it will be a pleasure to be there again," warned Marrone.
---
Learn all about reality shows with the podcast O Brasil Tá Vendo
Hear "#51 – Who goes to Farm 13? Know all about the rumors and speculation!" on Spreaker.
---
Subscribe to the channel TV news on YouTube to check out our daily newsletters, interviews and live videos
.