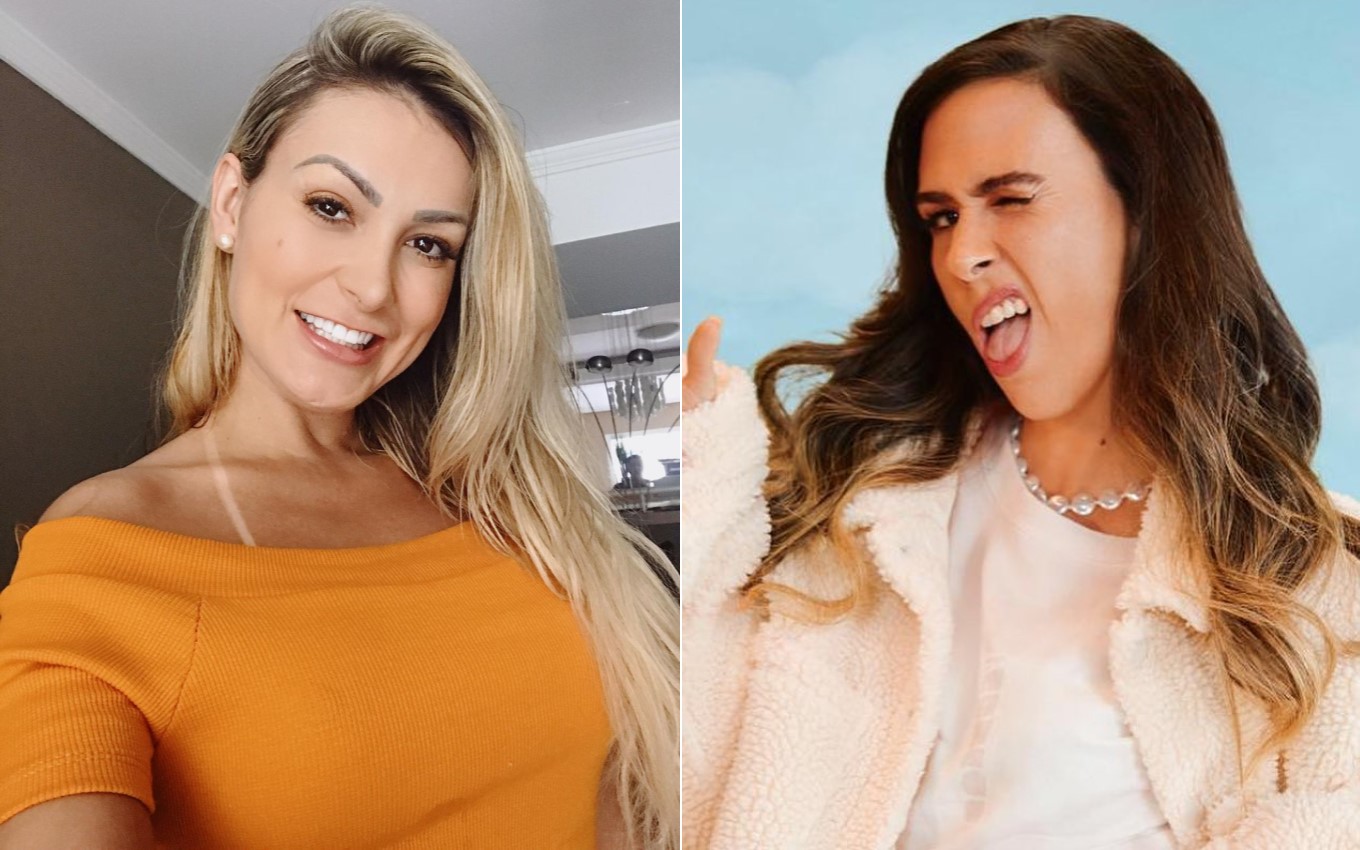 Called to give an interview to Tatá Werneck in the new season of Lady Night, Andressa Urach was uninvited this week by Multishow. Aggressive comments against other famous people and, above all, exaggerated support for Jair Bolsonaro were the reasons for the cancellation of the invitation.
Sources of TV news they stated that the decision was a consensus of the entire program team and fully supported by Tatá Werneck. The fear was that the model would use the talk show to do political leafleting or propagate some fake news from the city, as she has constantly done on her social media profiles.
In order not to create an indisposition with the model, the production of the Multishow program just told her that the recording had been suspended and as soon as there was a new date they would get in touch. But the order is that you do not participate this season.
Andressa entered the Lady Night team's radar at the end of last year, when she decided to break with the Universal Church of the Kingdom of God for good. Tatá saw an excellent opportunity to interview and tease the model and put her on his list for this edition.
Deputy Miss Bumbum was excited about the invitation, as it would be her first participation in an entertainment program on Globo. She had already been the subject of reports at the time she almost died from inflammation in her body, caused by the high amount of hydrogel. But it won't be this time that she will step on the audience leader.
On her Instagram profile, Andressa Urach declared herself a "bolsominion with pride" and has been making hunches about the political scene. Recently, he complained about the result of the vote in the Chamber, which rejected the PEC of the printed vote, declared his vote for Bolsonaro in the 2022 elections and attacked Anitta for criticizing the actions of the current president of the Republic.
The aggressive posture on social networks was decisive for her to lose the invitation to Lady Night. Sought, Multishow has not positioned itself until the publication of this text. The report also sought out Andressa Urach, who has not spoken so far.
.