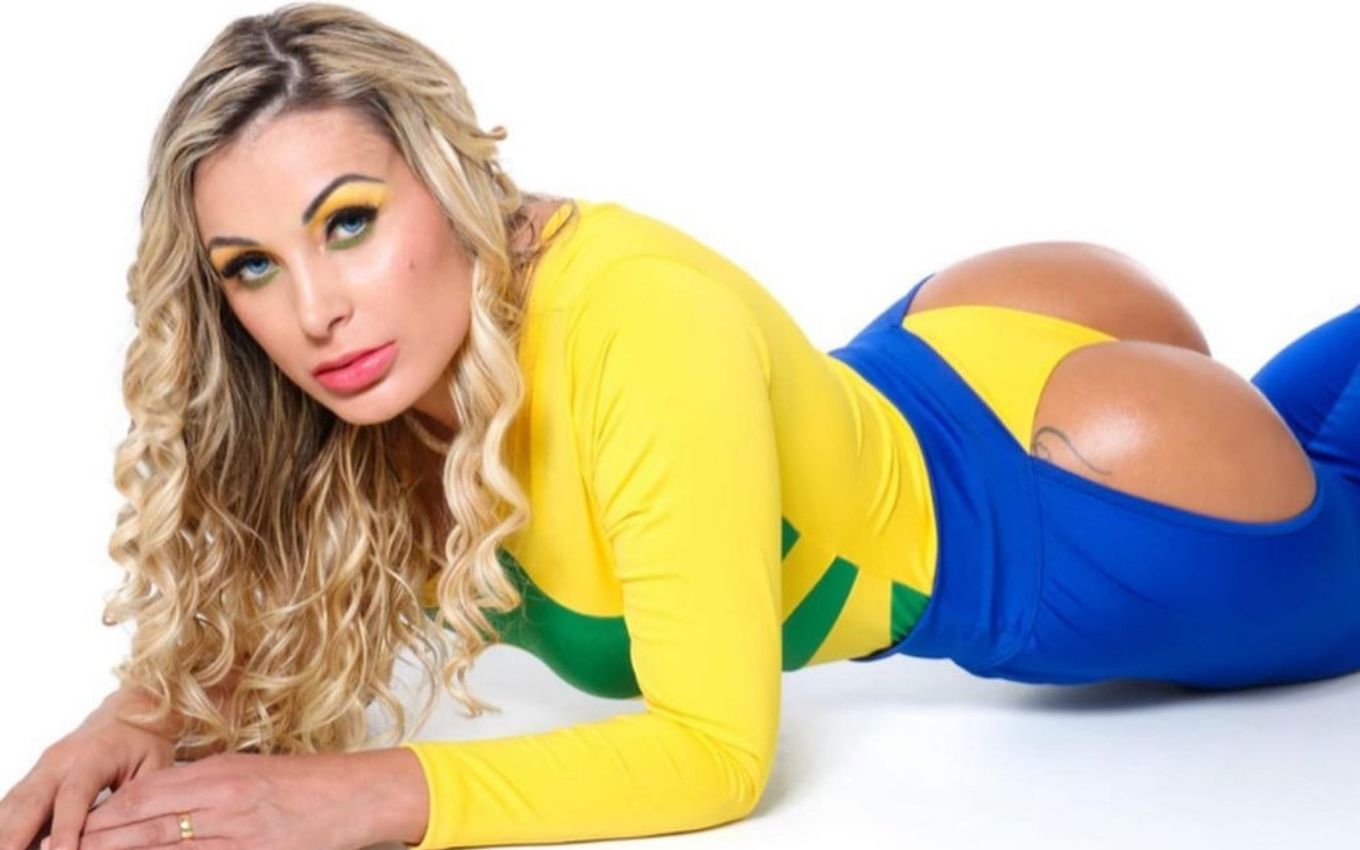 Andressa Urach spoke about the lawsuit against the Universal Church of the Kingdom of God in Justice. She wants to get back part of the amount she donated in her years of devotion. "What I can prove was more than R $ 2.2 million. Except what I gave without proving it, because I have no proof", he lamented on Thursday (25).
"But I trust in the Justice. My lawyers will solve this. I trust in the Brazilian judiciary, in the Justice of Rio Grande do Sul. And that the will of God be done", she added in an interview to Antonia Fontenelle on her YouTube channel.
According to Miss Bumbum's partner, the last six years of her life have led her to rock bottom. In November last year she left Universal in an outburst reported on social media. "I obeyed everything. I totally obeyed. It was love because what happened was that I met Jesus. And Jesus is my life. I was always very grateful," she recalled.
However, serving the institution and following the strict rules imposed took it to the extreme. "I was afraid to speak and sin. I had a heavy burden on my back," he noted.
Andressa revealed that she was in need after leaving the church and her former mission companions turned their backs on her. Who helped her in the recent period of crisis was Cacau Oliver, her friend and press officer in the times of Miss Bumbum – today he returned to the post of representative of the model.
"Cocoa has always been my best friend. When I was converted, one of the requirements, in a way, was that I should stay away from him because he was gay. So, I publicly apologize to him. He knows that because at the time I had to open up that friendship. And it hurts me because he was a person who never abandoned me ", he admitted.
"Now that I didn't have R $ 1, he lent me money. I didn't have food to give to my son [Arthur Urach]. No little brother from the church knocked on my door to say, 'Andressa, do you need to pay for your gas to feed Arthur]?' or 'do you have rice or beans?' ", he said.
Abandoned by the faithful
Her friend from the past, then, appeared to help her in her new phase and resuming her artistic career. "He who, supposedly, would take me to hell, was the person who was with me in the most difficult moments: in the hospital, in 2014, when I died and now when I was at the bottom of the well and no little brother of the church knocked on the door for me help ", he stressed.
It was also from him that the invitation to society at Miss Bumbum arose, a contest that launched Andressa to stardom – she was runner-up in the competition in 2012. "When the invitation came, it brought me joy. I thought: 'Wow, that sensational! '. It is a way of saying thank you because I was taught to say that it was bad and that it would take me to hell ", he revealed.
"When you go through so many things, you learn so much. I say that by going through good and bad things, we learn everything in life. We learn to know the human being and to know ourselves. See our weaknesses and how far we go. I could no longer see myself as a woman because I looked at myself in the mirror and I was a totally outcast and sad person ", she confessed about her time at Universal.
According to her, the guidelines of the pastors made her reflect and see everything from another point of view. "I didn't even listen to music because it was a sin. Netflix with my son? I couldn't because it was a sin of the flesh. I couldn't even do a play, because it encouraged carnality. That's why I say: today I'm so light and free", he considered .
"I keep thinking, 'My God, it's so good to breathe and be free'. To know that God knows my heart. He knows my intentions. I don't need to prove anything to anyone. I know I have a child to raise. Thanks God he is healthy, because he almost died last year ", he revealed.
In a chat with Antonia, the former presenter of Record confided that she went through a family drama with her son in 2020, which was aggravated by the lack of money. "His gall bladder ruptured and he was hospitalized. We went to SUS [Sistema Único de Saúde] because I had no money. I slept in a broken bed at SUS. That nobody knows ", he handed over.
"I didn't need to be going through this. But I did. And I went on thanking because thank God my son survived. And no one helped me," he concluded.
See interview with Andressa Urach:
---
Subscribe to the channel TV News on YouTube and check out our daily newsletter with the main highlights of the day
.