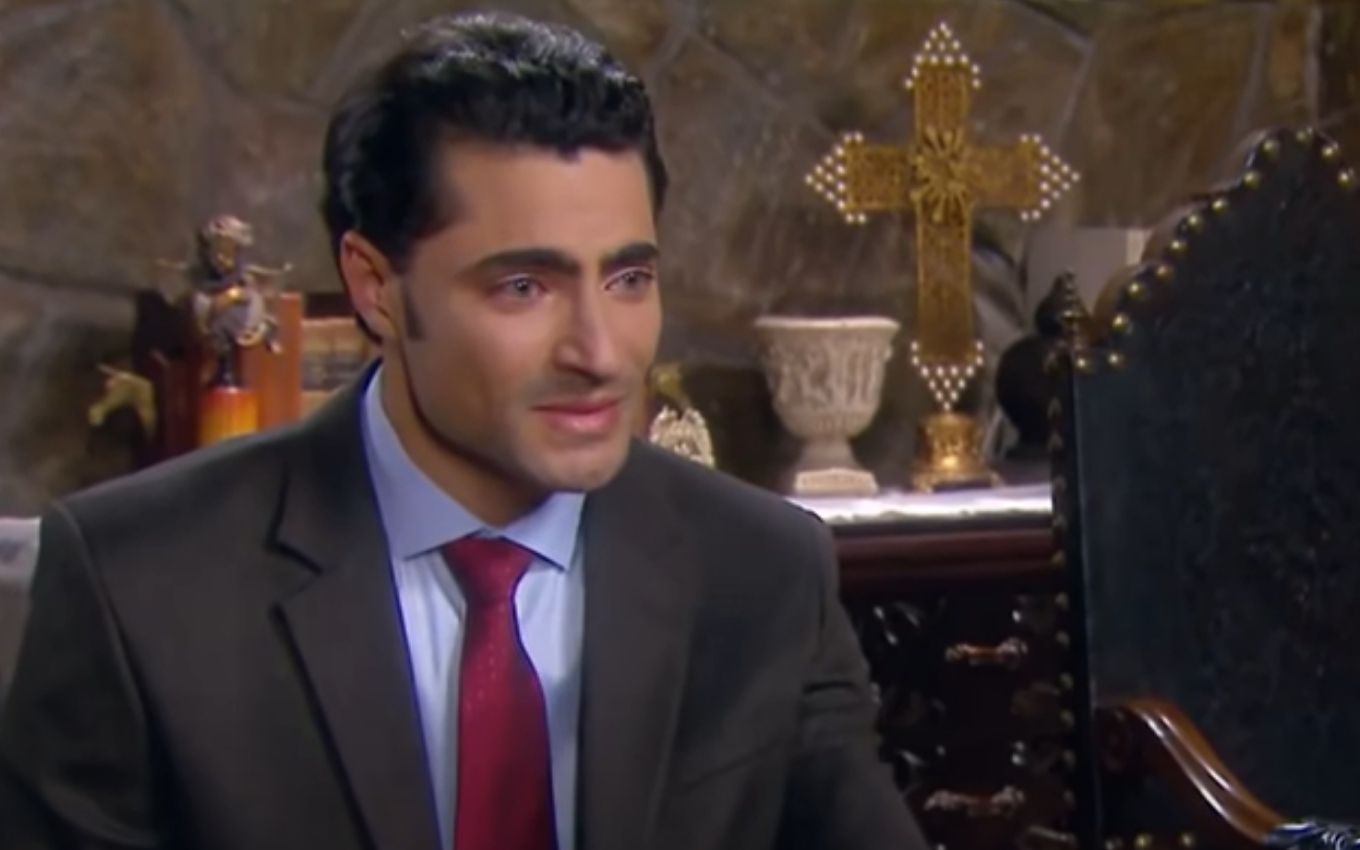 Check out the summary of the next chapter of Carinha's rerun of Angel, who goes to this Tuesday (5), on SBT:
Gustavo hugs Dulce Maria after two years. He says he's taking his daughter home to sleep. Dulce Maria introduces her father to her friends. From a distance, Cecília is enchanted by the affection between father and daughter. Dulce Maria introduces Gustavo to Inácio and Diana's family. Zeca explains that Diana is his second mother.
In the students' dormitory, Gustavo sees a picture frame with a photo of Tereza and gets emotional. He also meets his sister Fabiana and learns that Dulce Maria likes to sing. Barbara and Frida complain about the excessive attention given to Dulce Maria.
Cecília helps Dulce Maria pack her things for sleeping at home. Barbara and Frida approach and alert Dulce Maria that her father must already have a new girlfriend. Dulce Maria is furious. Nicole comments to Haydee that she can't miss this opportunity to marry Gustavo.
Rosana arrives from the beauty salon all dressed up, and Juliana and Emílio find so much production strange. At Gustavo's house, the family prepares a huge reception party. Dulce Maria arrives and is very happy. Silvestre tells Gustavo that Nicole called. Dulce Maria knows her room and gets presents. Inacio asks, and the mother authorizes Fabiana to give voice lessons to Zeca.
Gustavo goes out to dinner with Nicole, and she wants to know when she will be introduced as his girlfriend. Gustavo asks Nicole for patience. Fabiana talks to Cecília about Gustavo's beauty. Dulce Maria dreams of Tereza, and the two talk about Gustavo. Dulce learns to say goodbye to Gustavo with a blown kiss. Inácio tells Zeca that he's going to take singing lessons with Fabiana.
The next day, Gustavo wakes up Dulce with breakfast in bed and says they are going for a walk. Rosana shows up to visit Gustavo and brings Emílio. Dulce Maria meets Emílio, and the two become friends immediately. Rosana asks Juliana for help in researching Gustavo's life. Dulce Maria, Gustavo and Estefânia walk around. Back at the house, Gustavo invites Estefânia to live with them.
Sister Fabiana takes some cookies to Diana's house. Zé Felipe disputes the cakes with Zeca, and they drop everything on the floor. Diana puts Zeca and Zé Felipe in punishment. Nicole appears by surprise and Gustavo is angry with the visit. Before leaving, Nicole manages to hide a handkerchief in the living room. Nicole celebrates with Haydee the success of her plan (hide the scarf in Gustavo's house).
The next day, Dulce Maria wakes up and finds the handkerchief Nicole hid. Estefânia tells her that the handkerchief is not hers and tells Dulce Maria that she's going to live there. The doorbell rings, and Dulce goes to answer it. It's Nicole. The two finally meet.
Click here to see the summaries of the next chapters of Carinha de Anjo.
---
The Angel Face chapters are provided by SBT and are subject to change without notice
.