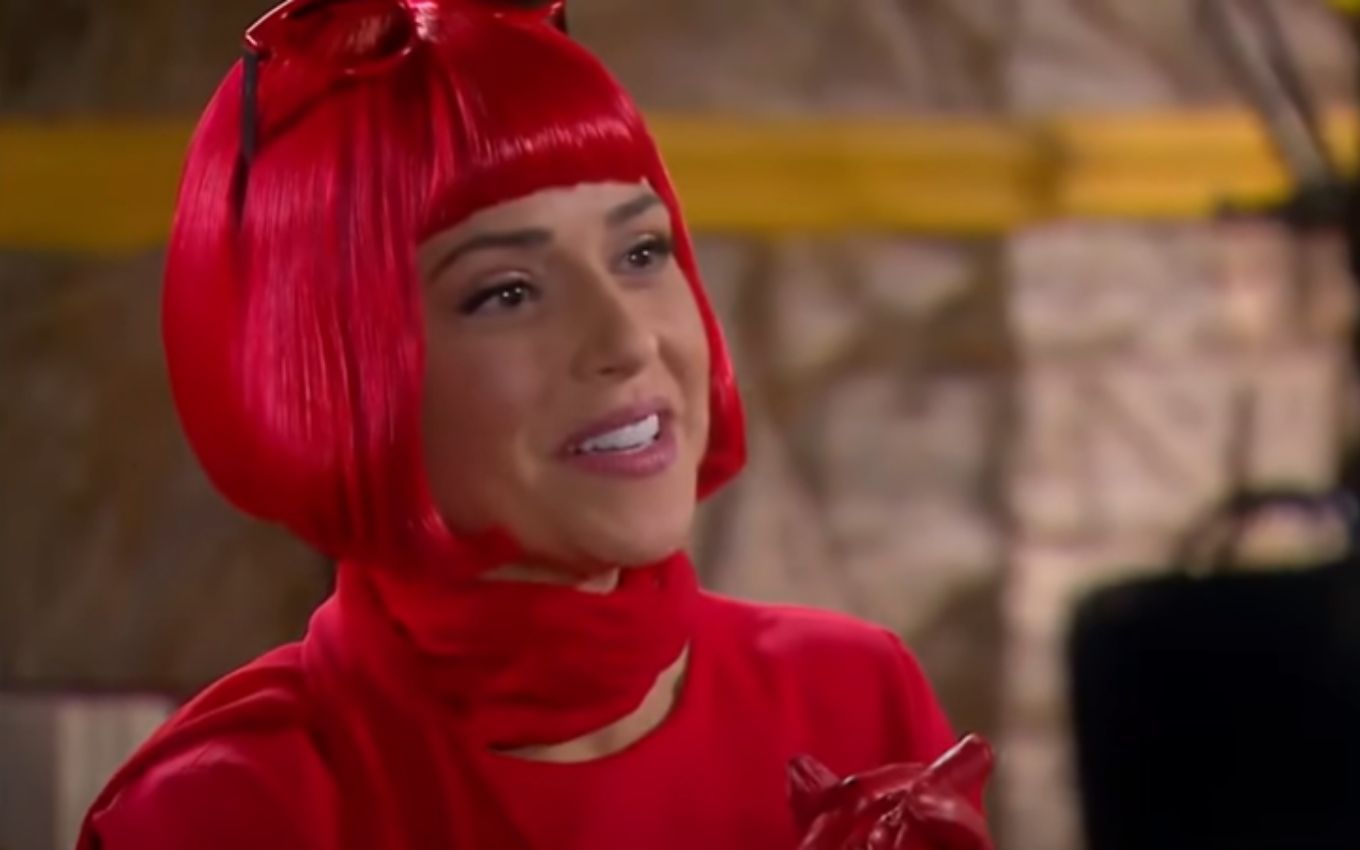 Check out the summary of the first chapter of Carinha's rerun of Angel, who goes to this Monday (4), on SBT:
Estefânia goes to the boarding school to share very important news: Gustavo, Dulce Maria's father, is returning to Doce Horizonte after spending two years in Spain. Sister Cecília and Mother Superior are very happy, because Dulce Maria has suffered due to the absence of her father (who went to Europe after the death of his wife, Tereza).
Still unaware of the news, Dulce Maria continues to be the target of Frida and Barbara's provocations. The two girls love to remember that she has no mother and her father lives far away.
In Madrid, Spain, Gustavo makes the last preparations to return to Brazil. As he packs his bags, he finds a photo of Tereza and recalls his last moments with his ex-wife.
To escape the mean games of Barbara and Frida, Dulce Maria seeks refuge with Zeca, who also lost his mother. In Gustavo's apartment, the employees Silvestre and Franciely get confused as they leave everything ready for the boss's arrival.
Rosana, the manager of the building where Gustavo lives in Doce Horizonte, also discovers that the widower must disembark soon. She wastes no time and rushes to tell her daughter, Juju, a famous blogger in the city, and her adopted son, Emílio, the gossip.
In Madrid, Gustavo has coffee with his new girlfriend, Nicole, who comes to Brazil with him. She shows concern about being accepted by his family, since they have only been dating for three months. Gustavo reassures her and promises that everyone will accept his new relationship well.
Estefânia tells Dulce Maria that Gustavo is coming back. The girl is elated and anxious. At night, she dreams of her mother Tereza and tells her the news. Estefânia and Father Gabriel go to the airport to meet Gustavo and are surprised when they see that he didn't come alone.
The next day, Inácio says that he thought about calling his sister Fabiana to give Zeca singing lessons. Gustavo and Estefânia go to the boarding school to meet Dulce Maria. Sister Cecília is enchanted when she sees Gustavo for the first time.
In the dormitory, Barbara and Frida throw paint on the dress that Dulce Maria chose to see her father. Sister Cecília helps the girl to get ready and, finally, she is reunited with her father.
Click here to see the summaries of the next chapters of Carinha de Anjo.
---
The Angel Face chapters are provided by SBT and are subject to change without notice
.