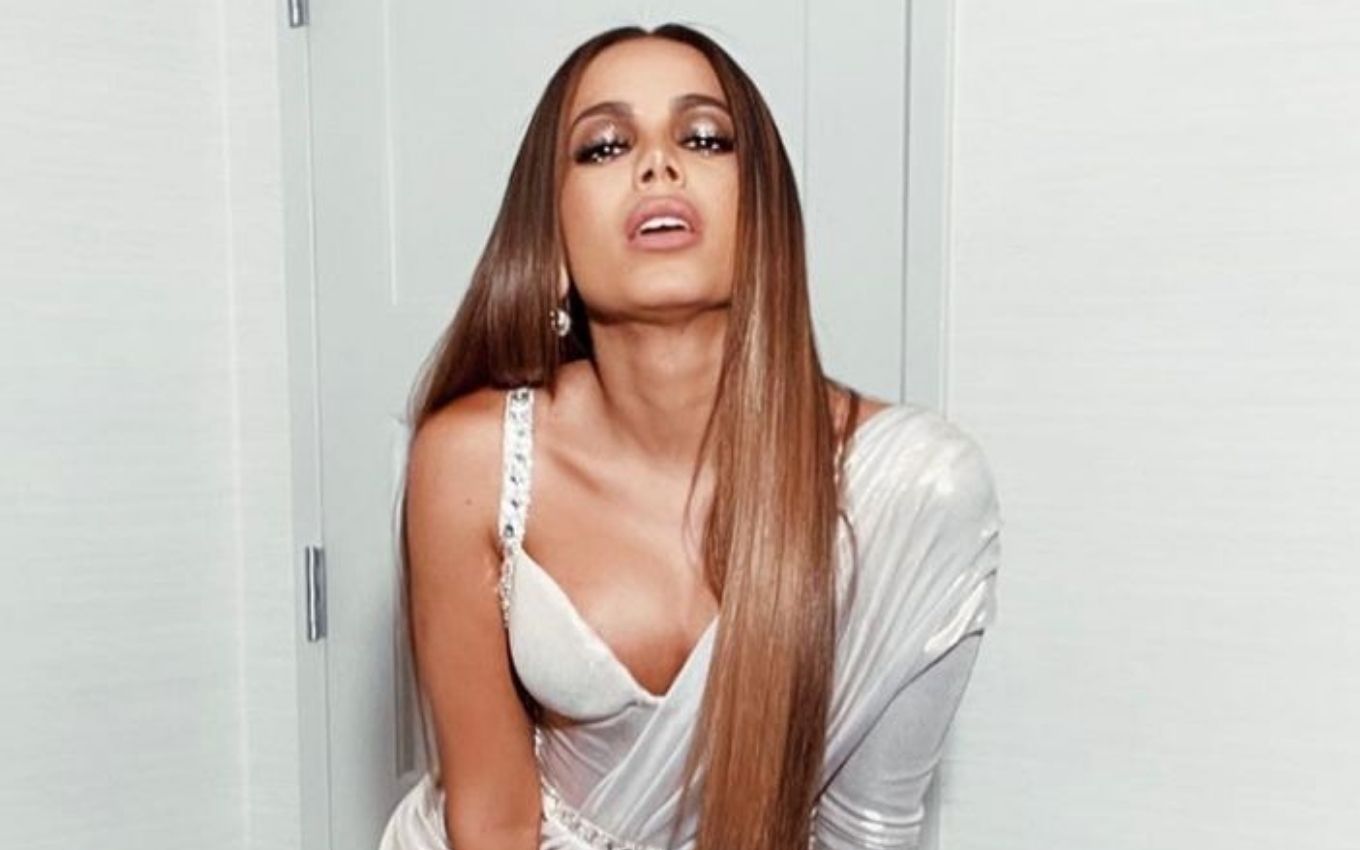 Anitta took them all after her New Year's concert in Times Square and almost gave up the desire to be with Felipe Santana, a reporter who was talking to her during a live interview for Globonews on Thursday night (31). Afterwards, the singer ended up confessing that she did not give the answer she wanted: "It was very indecent".
The funkeira was questioned by the journalist about her desire for 2021 and started to laugh alone. Upon composing himself, he replied that he would like the Covid-19 pandemic to end soon. The video went viral on social media with fans of the artist claiming she was drunk. "I swear I haven't drunk yet," she said.
"It's just that a very indecent answer came to my mind, then I remembered that it was a journalism channel and I thought about saying something serious.
"I think she wanted to answer: 'you'," commented a follower named Amanda Bonifácio. "That's right," admitted the funky girl, laughing. In addition to the live link, Santana was also recording an exclusive report with the singer, which will air on Fantástico on Sunday (3).
Despite swearing she wasn't drunk, Anitta woke up with a hangover and promised she would never drink again. "I'm doing these Stories to make sure I don't drink anymore. If I have a drink in my hand tomorrow or any other day, someone will kill me," she asked.
Check out:
anitta is very well feeling bad kkkkk pic.twitter.com/psw7QOXFwO

– pedrin turbinado (@anittxfreak) January 1, 2021
she just answered a comment pic.twitter.com/xAVPaILA5e

– 👸🏽🤖🧚🏻 (@parwdinhw) January 1, 2021
Feedback Policy
This space aims to expand the debate on the subject addressed in the news, democratically and respectfully. Anonymous comments are not accepted nor do they violate ethical and moral laws and principles or promote illegal or criminal activities. Thus, slanderous, defamatory, prejudiced, offensive, aggressive comments that use bad words, incite violence, express hate speech or contain links are summarily deleted.
.